We have the nicest friend who works for Greg that shared his garden with us this year. We love fried okra and he had a bumper crop (along with all the other goodies). Thank you, Larry! When Fall hit and the okra was still going crazy and getting huge, I told Greg to tell him not to throw it out, I want it. I mean, who wouldn't paint it and make ghosts? I had to dry it out (which took forever in the oven!), there has to be an easier way. I dried it out, painted it white, put on some eyes and found a limb in our backyard.

Yes, I know the picture is bad. I'm still working on that, too.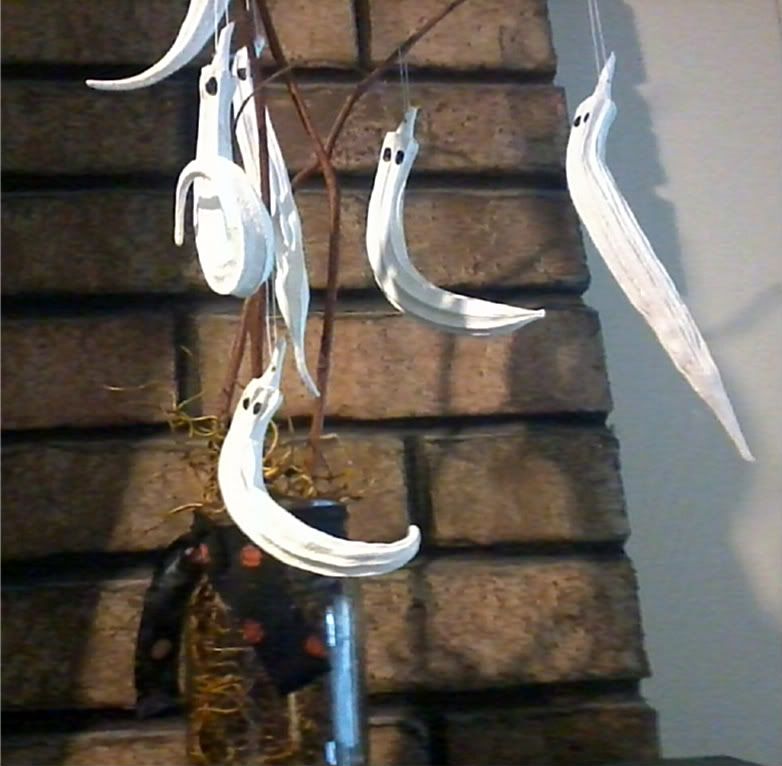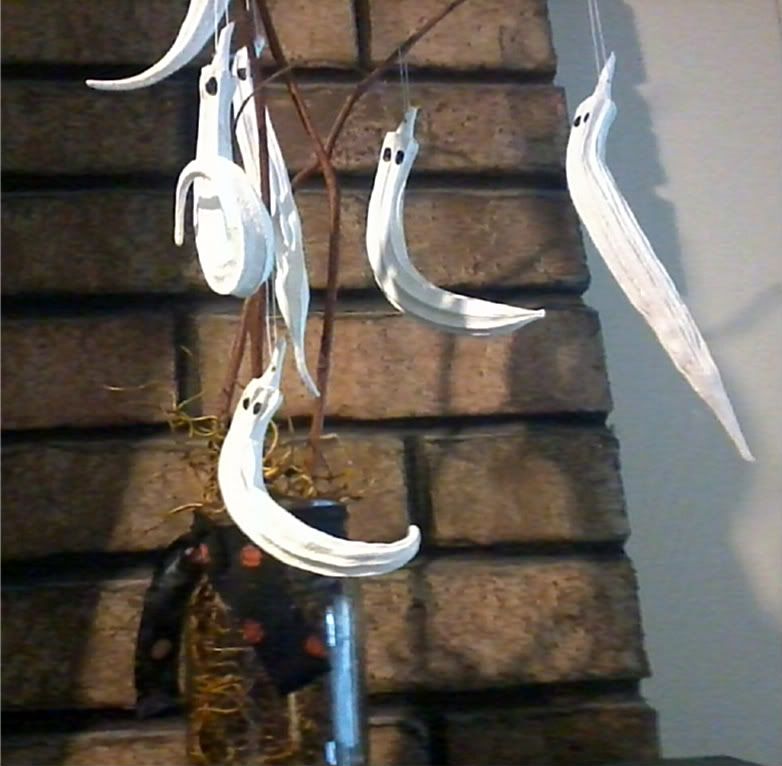 Now I just posted 2 of the same pictures. Oh well, you get the idea. This whole blogging thing has got to get easier!
Just because I always tell everything I know, now I can't figure out how to get the pictures off of my phone! Greg, where are you?
See you tomorrow.