This was my inspiration.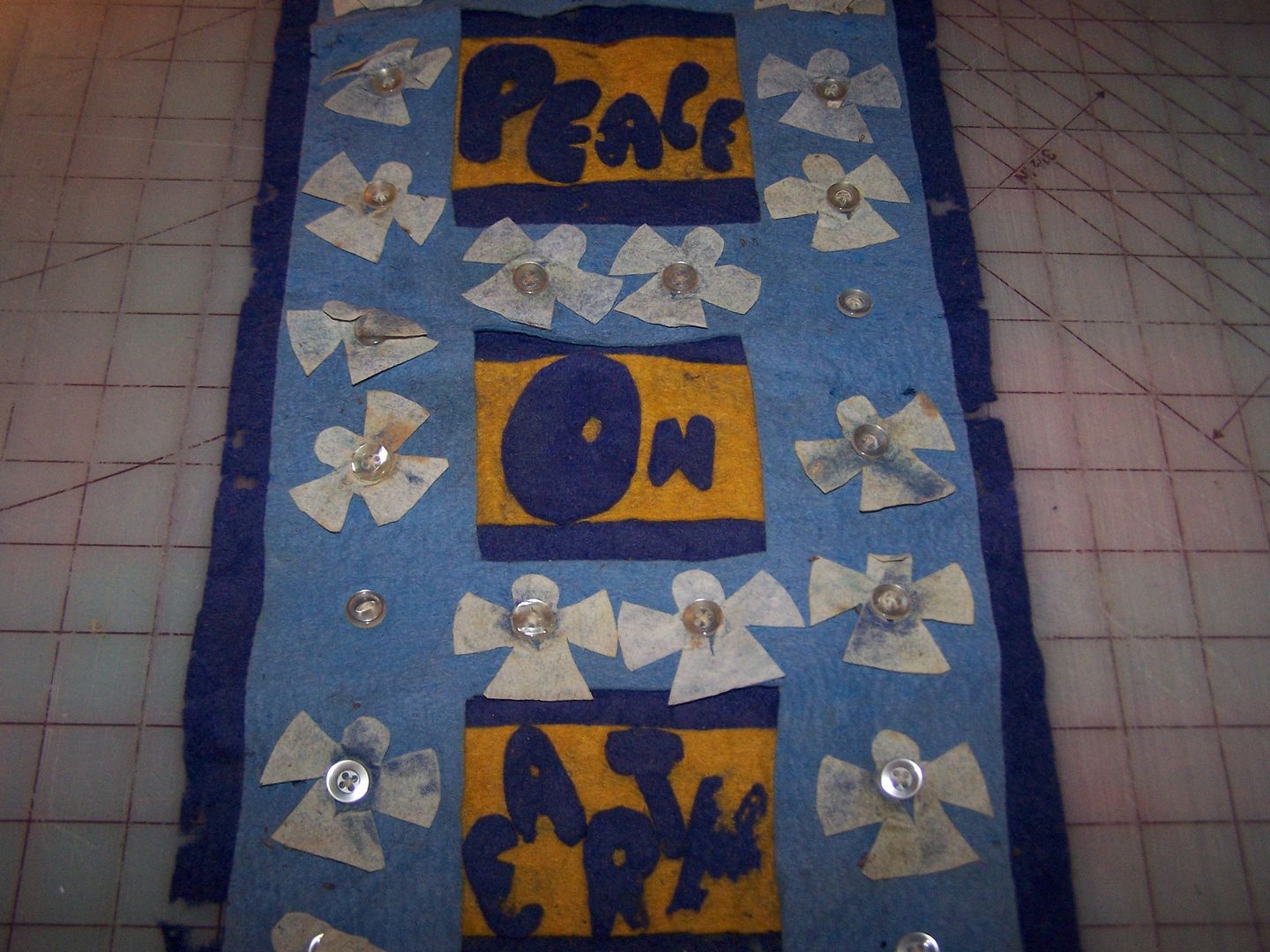 Looks pretty bad, huh? My mom and I made these out of felt when I was little. I've hung onto it all these years because I was always going to make a new one. I finally did.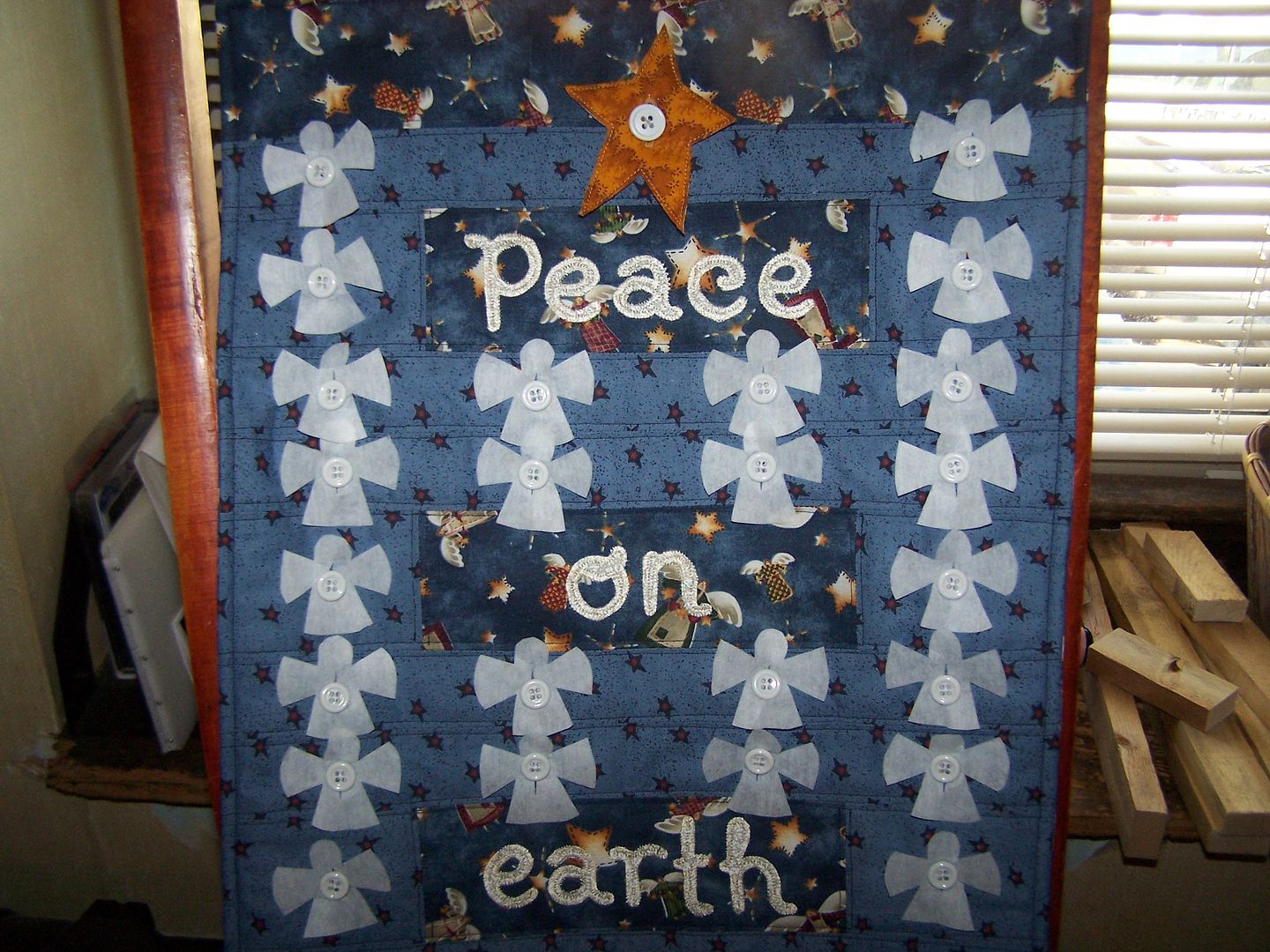 I made this one out of fabric, though. I'm making a few more and going to change the color of the words to gold. After I had finished this I was going to throw the old one away. I couldn't do it. I just packed it back up in its ziploc bag and put it on a shelf.
Have a happy Wednesday!