I know you have been waiting all day to see these. So here you go! Let me start first by saying that there is one little princess I know who is getting very creative. Look where she put her spider ring.
On her okra ghost! Good job, Jordyn.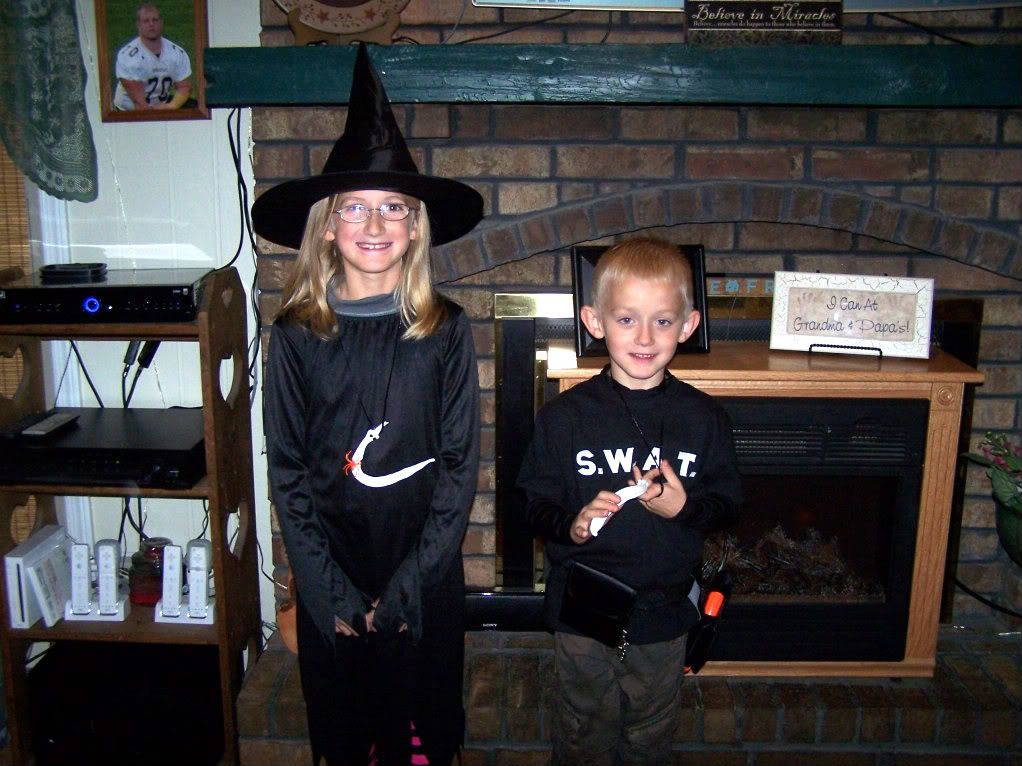 The witch and the SWAT Team guy.
Look what troopers Josh and Jennifer were:
I'm hoping you two kept those on after you left. Oh and by the way, this was the first year Jalynn went trick or treating with her friends and not the family. I thought Jennifer handled it very well. Except for the time she was caught yelling out the window to the people in the street to enjoy their children now because tomorrow they will be gone and not trick or treat with them ever again. Once we got her away from the door and window, she was fine.
Triniti, the Vampiress!
Our little scarecrow.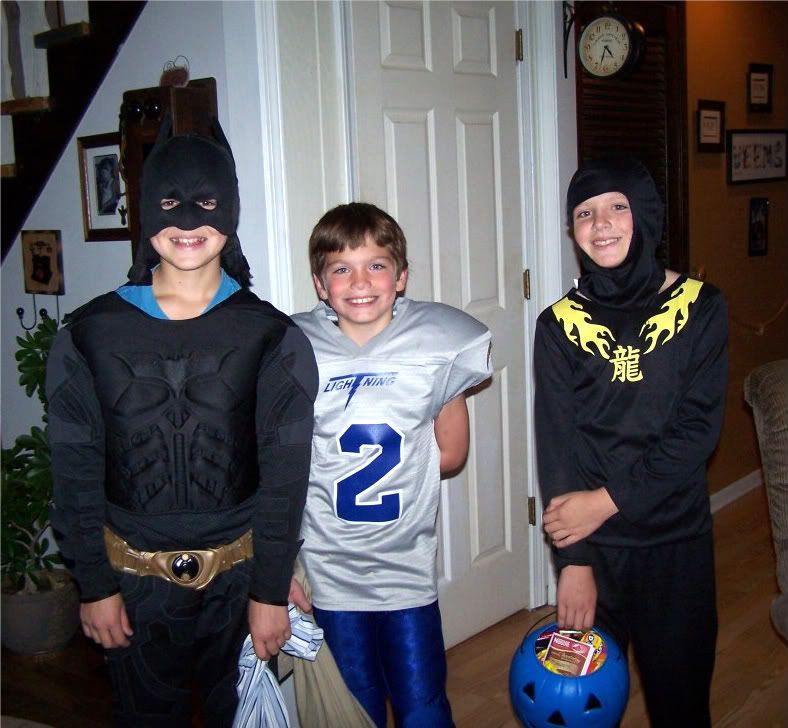 We were thrilled when Austin and Ryan showed up! The football player in the middle is their friend.
Krissi and Triniti. Sorry for the red eyes, girls. Thought I got rid of them in Photobucket.
Brandon, checking the candy out for the girls. Good job, Uncle Brandon! (you should be wearing a necklace like the rest of us)
Here are the last two pictures and my favorites. Papa and his girls.
I love this picture! That is so Jordyn and Papa. When those two are together that is always where she is, by his side and under his arm.
And last, but not least, these two are completely worn out. If you're wondering what they are looking up at, it's the football game that was on.
Papa and I love you all! Thank you for a great time!
See you all tomorrow. It is November 1st and I've got to start Christmas crafting.