Tierni is 3 today! Happy Birthday little dolly. Papa and I love you!
Okay, now for the yogurt. If you didn't read yesterday's post you have no idea what I'm talking about. Shame on you. What do you think this is?
Wrong. It is not a yogurt container. It's a snowman!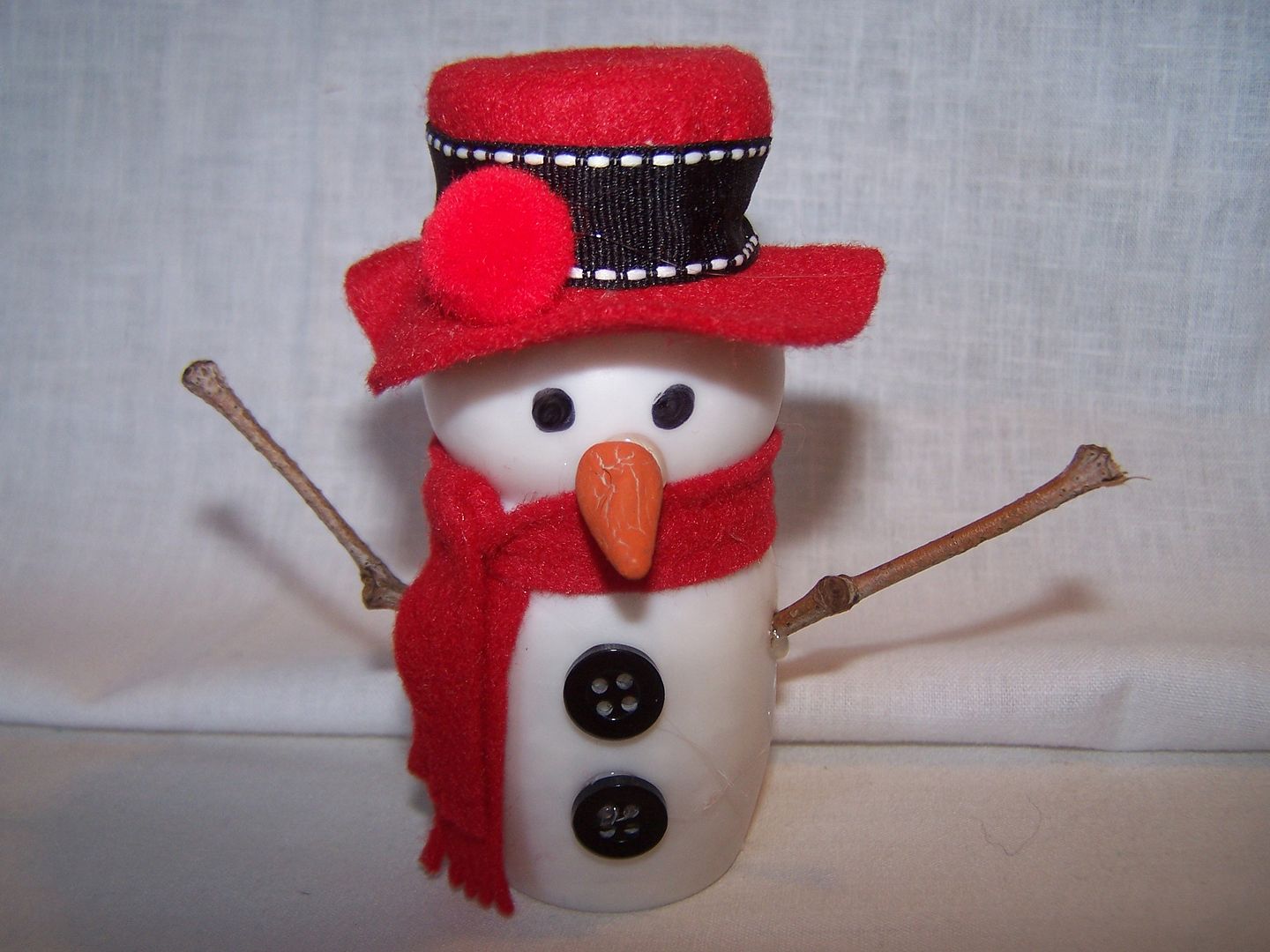 This was my first trial and error one. Look, his armpit is sweating and his nose is running. I've got lots more to make and they won't have those drippage (is that a word?) problems. I might even try to do my first tutorial with the next one. I just have to remember to take pictures as I go.
Later...