First off I have to say, these pictures are BAD! I might even get kicked out of blog world over these bad pictures! Here's my excuse. For the past 3 days I have worked my
butt
heart out getting 5 Advent Calendars done before Dec.1 and yes,
I did it
! I wanted to post today and pulled these pictures out and well, you'll see, they're bad.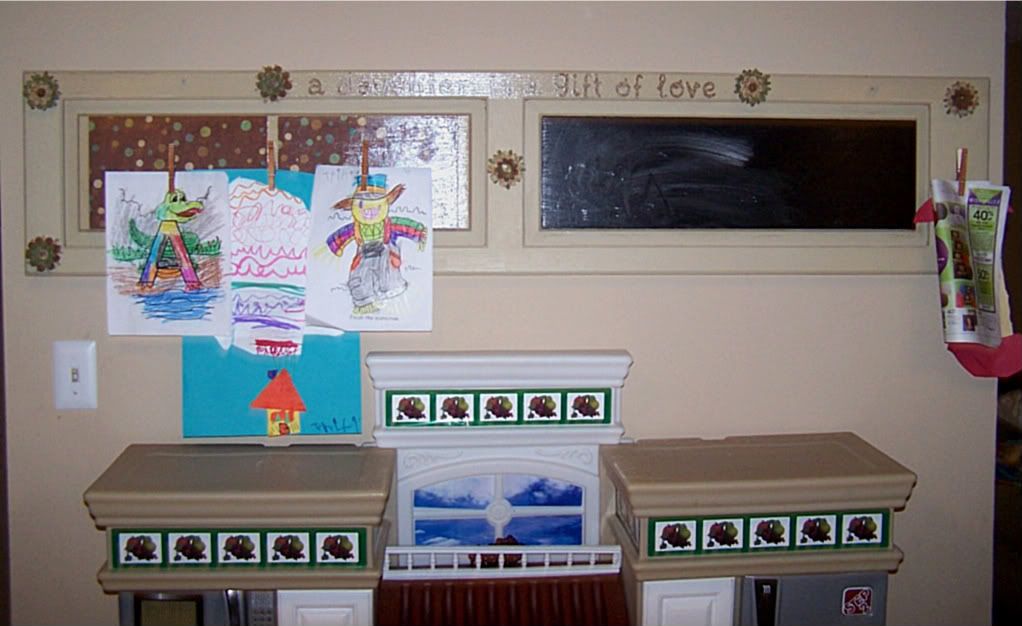 I know it's hard to tell but that is a shutter Greg replaced on someones house (if you are the old owner of this shutter, too bad). When Krissi moved to her new house I thought the girls needed a little something to hang their masterpieces on.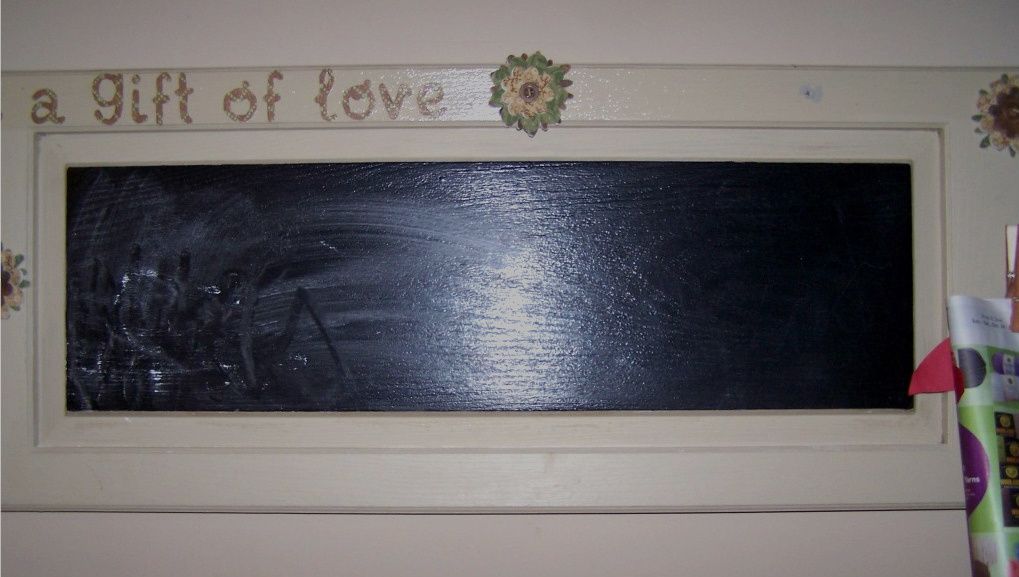 I painted one side of it with chalkboard paint.
Mod-podged paper to the other side and covered clothespins that I glued to it.
I cut out the letters and mod-podged them on and made some fabric flowers.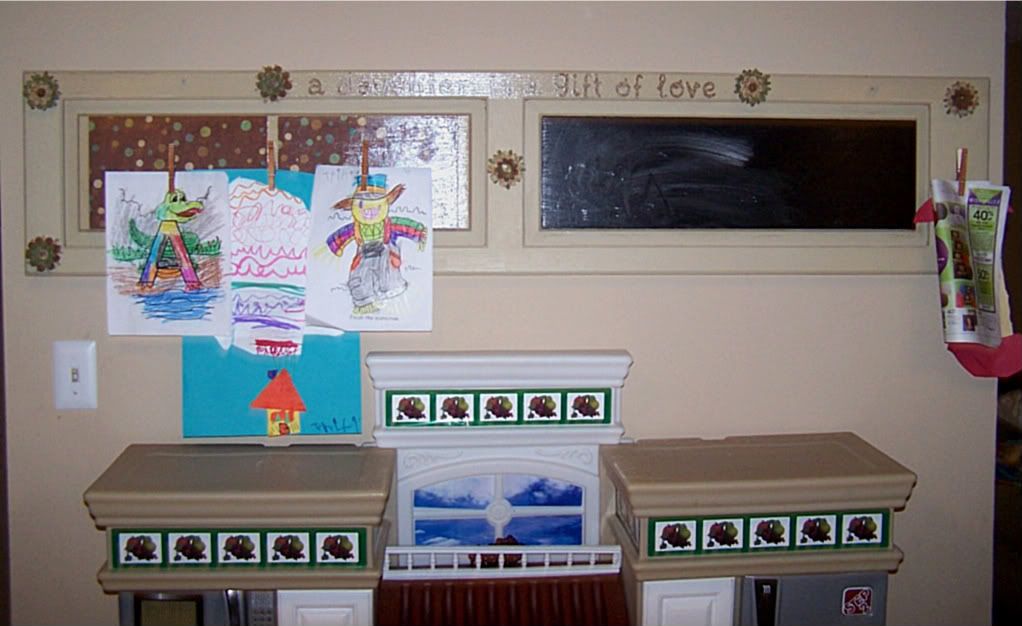 Hope you get the idea. I did one for Jalynn and I'll get better pictures of it to show you. By the way, do you notice the JoAnn's coupon hanging there? That's for me!