I get so excited when Greg replaces old wood windows. He always brings them home and lets me go through the trailer before he gets rid of them. I've never done anything Christmas using one and decided to this year. Here's what I came up with.
Remember the Christmas trees I painted along with me and the dog? There they are on the outside of the glass. I had a book I had finished reading and went to work on it.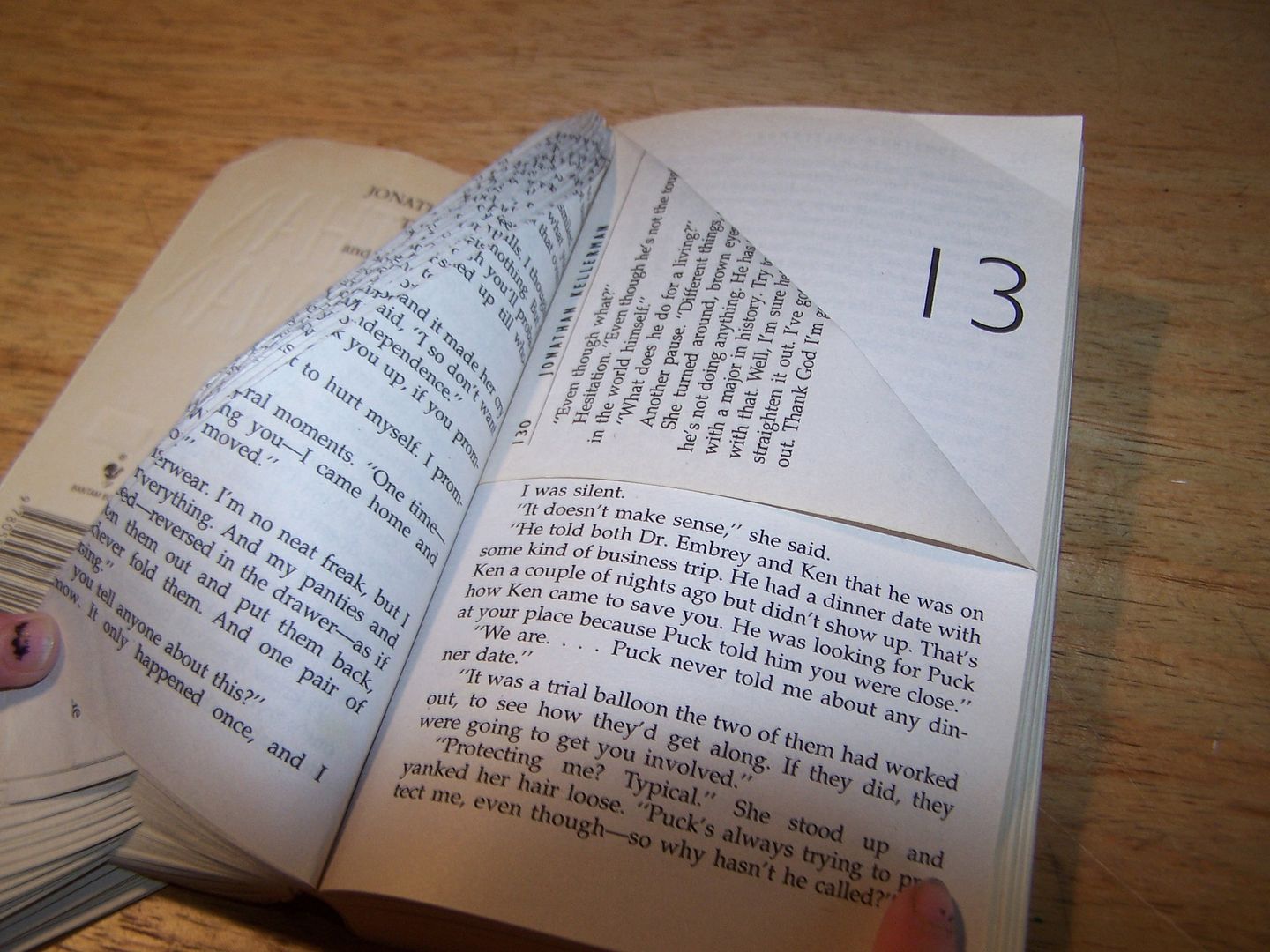 First you fold a page halfway into a triangle. By the way, those are not my little fingers. I had help that day.
Then fold that triangle into the seam of the book.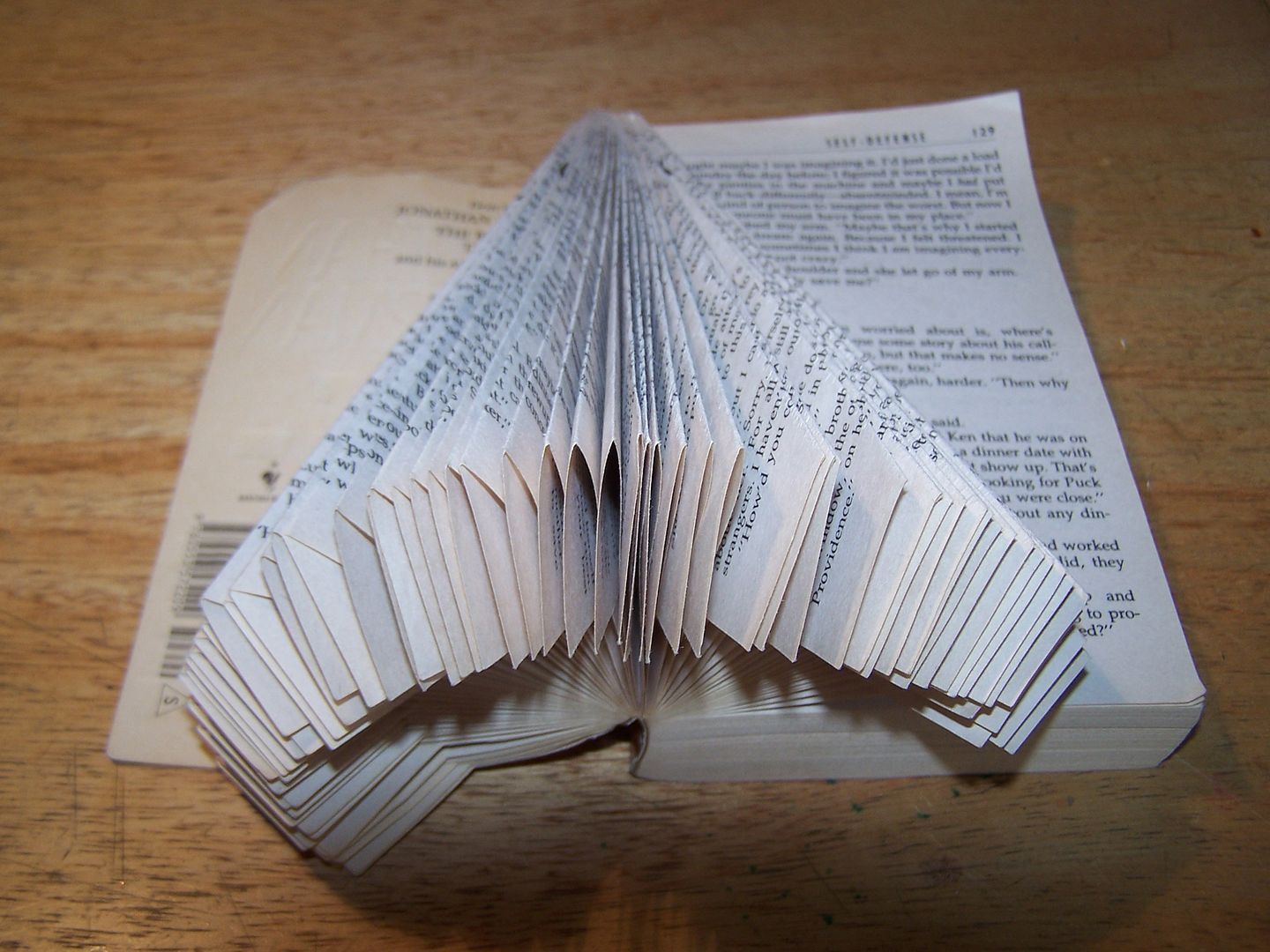 And fold and fold and fold! I used a third of the book for each tree.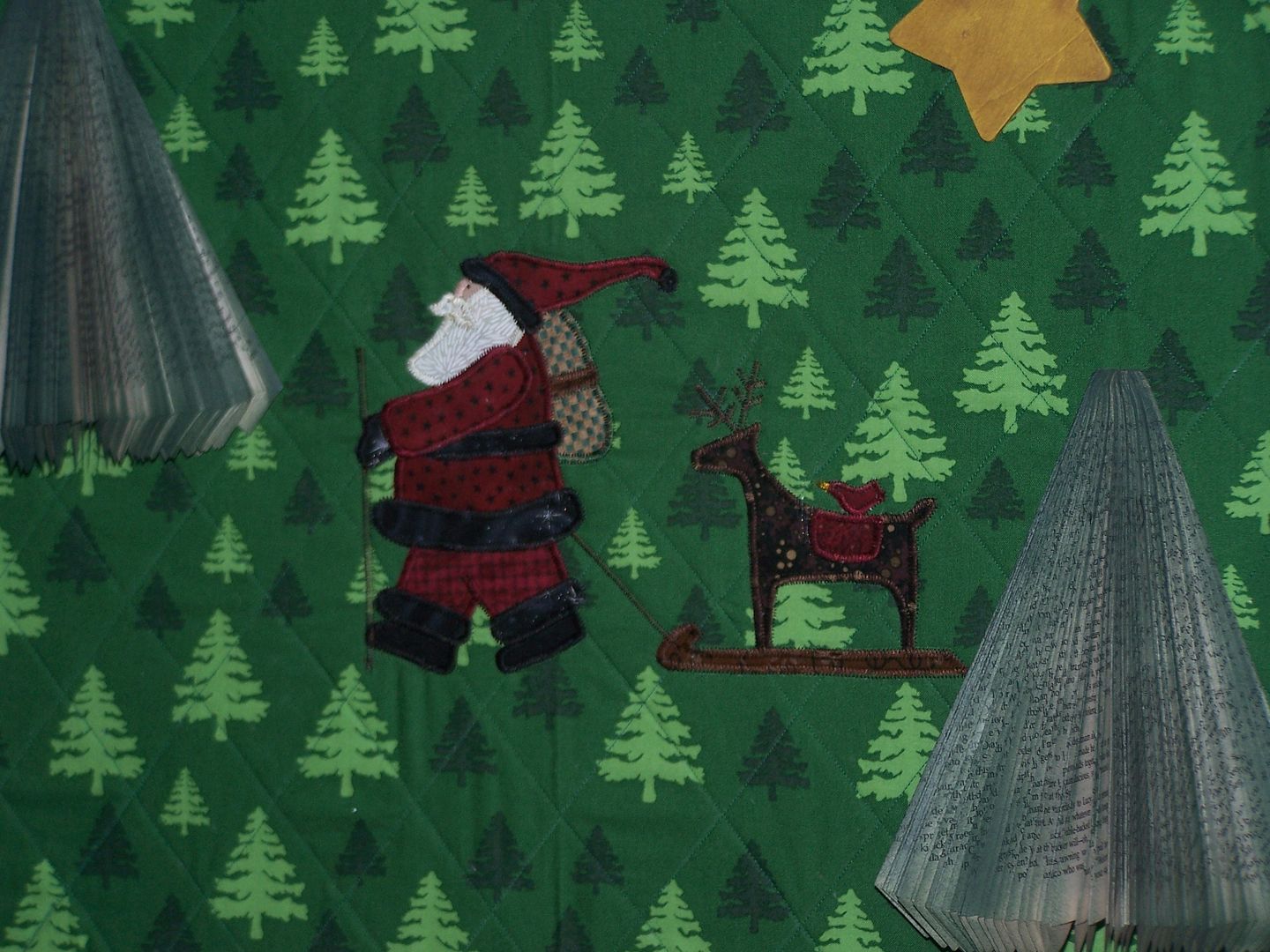 I quilted a Christmas tree fabric and appliqued Santa on it.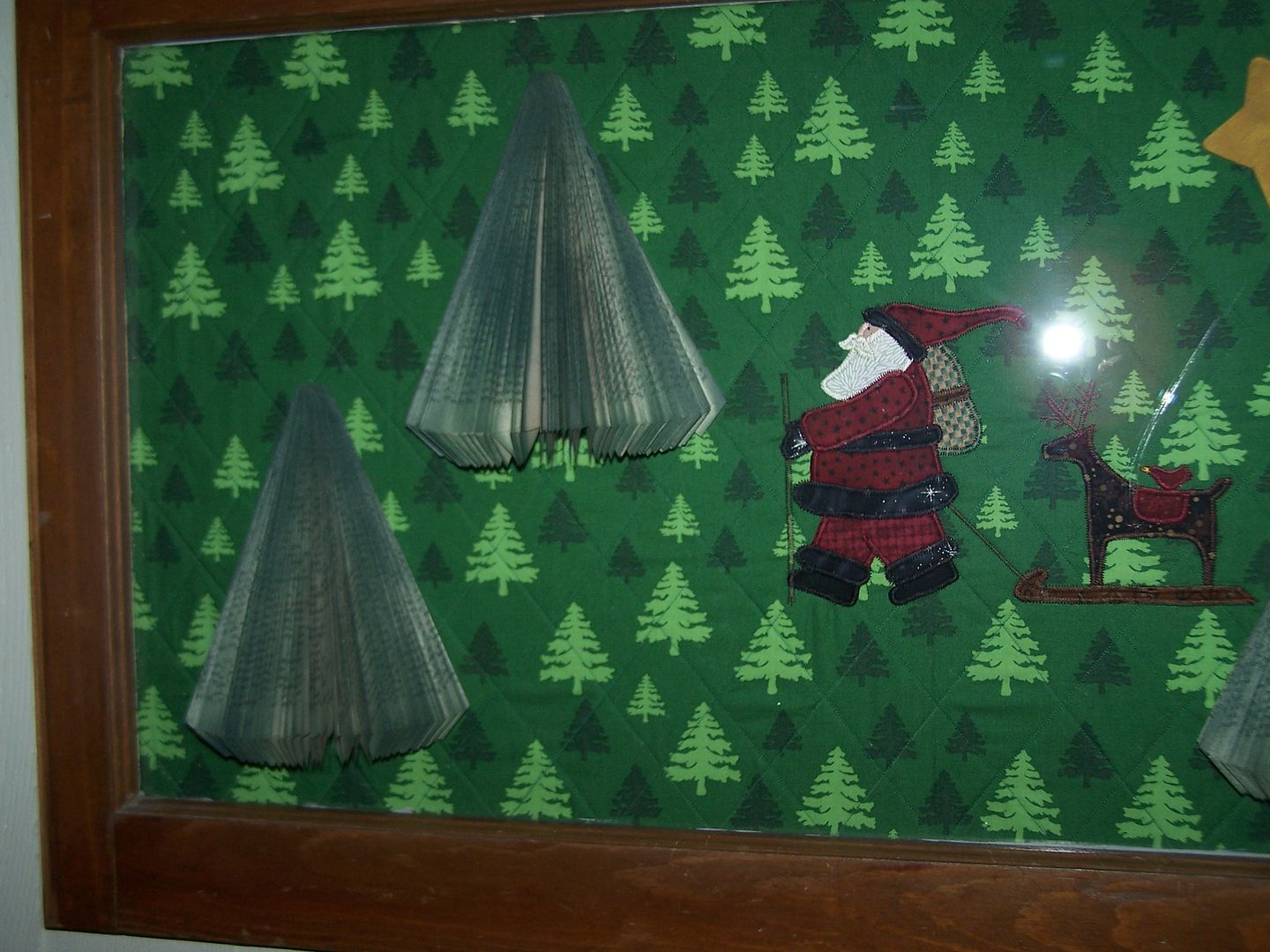 Framed the finished fabric piece behind the glass and glued my trees and wooden star on the outside. I know these pictures are bad. I couldn't find a good place in the house to take them.
Have a great weekend!