Because I'm back into full time crafting now, I decided to make everyone one thing handmade this year. I'm old to crafting, but new to blogging so I made everything and wrapped it up and didn't take any pictures of half the things I made. Jordyn gave me her Christmas list about 3 months ago and kept checking with me to see if I still had it. She wanted another American Girl doll, the soccer outfit, and the get well kit (crutches, cast, wraps, etc). I ordered it all and when it came I decided she needed a little sweat suit, too. It was too late to order one and get it back in time, so I made one. Don't get too excited, this was my first and probably last time of making doll clothes. Have you ever tried to put a zipper in a little jacket? Anyway, I found a grey sweatshirt we had laying around and a red jersey, so I made it all out of that.
I didn't make Jordyn's. After I finished the dolls, I was out shopping the day before Christmas to find Jordyn a grey sweatsuit with a red shirt to match. She had to have one!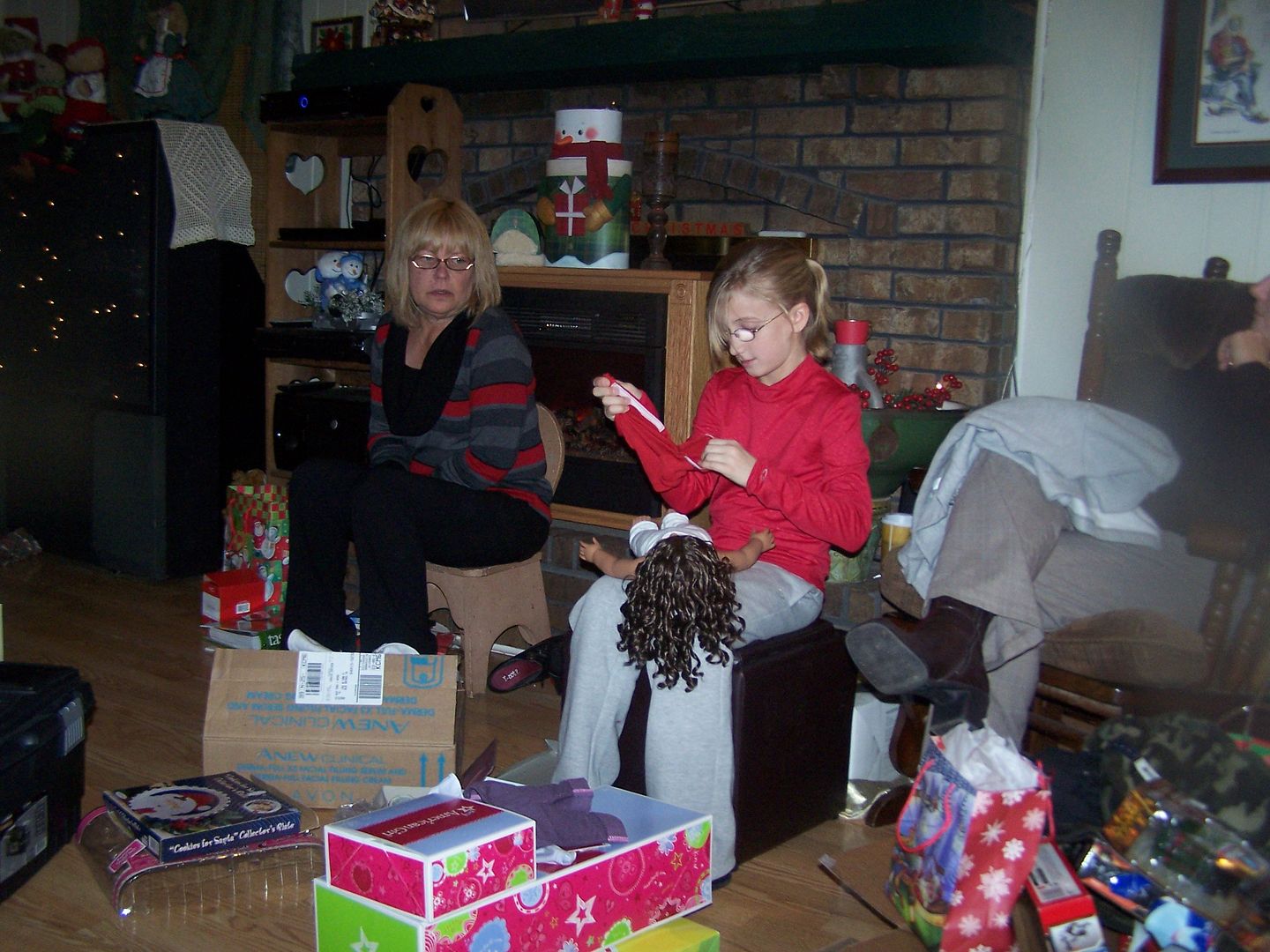 All the frustration I had making those clothes for her new doll was well worth it. As soon as she had opened all her presents, Jordyn went and changed and then changed her new doll.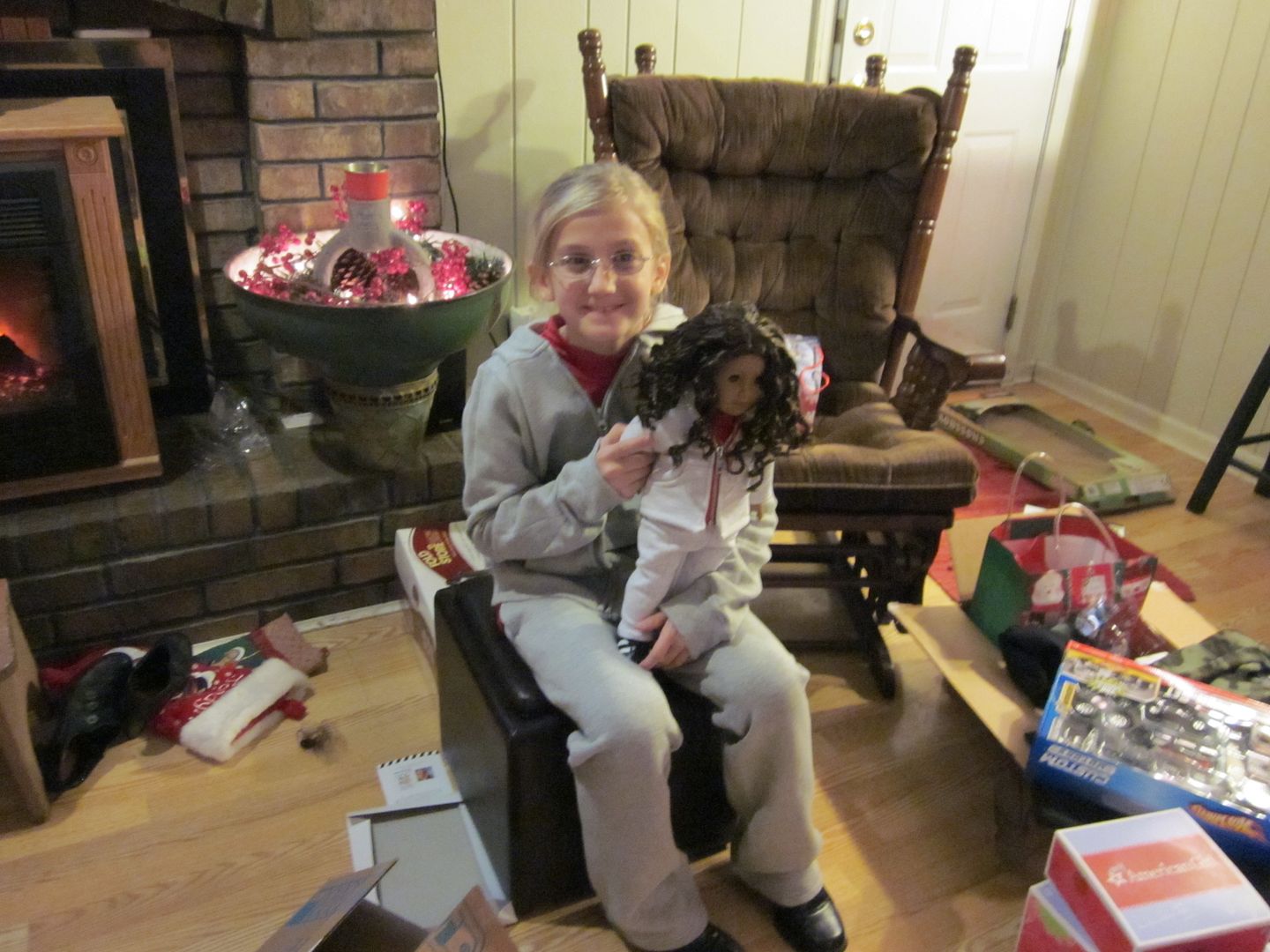 This is why I love being a grandma! Look at that little face!
As I'm looking at these pictures, I need to do a post on the old lamp post shade that is sitting on the fireplace. One of my blogging heroes, Donna, from
Funky Junk Interiors
would be so proud of me for that!