I showed you my brilliant idea that went into the Hall of Shame. So to try to redeem myself, here's the other little things I made for the kids.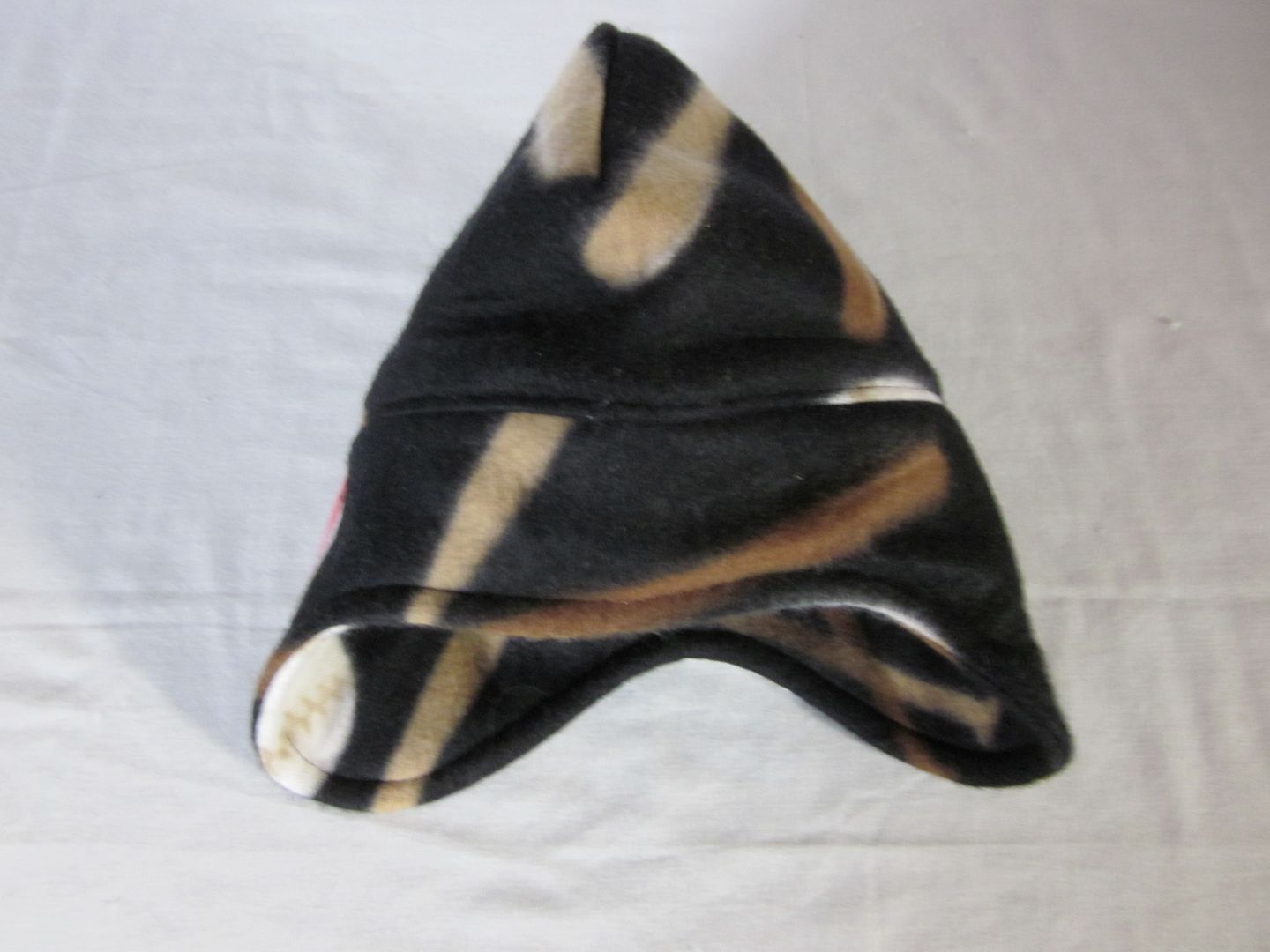 Jace a hat. I don't think it should be that pointy, but I can't be blamed for this one, I used a pattern! You can't really tell in the picture but those are balls and bats on the fleece.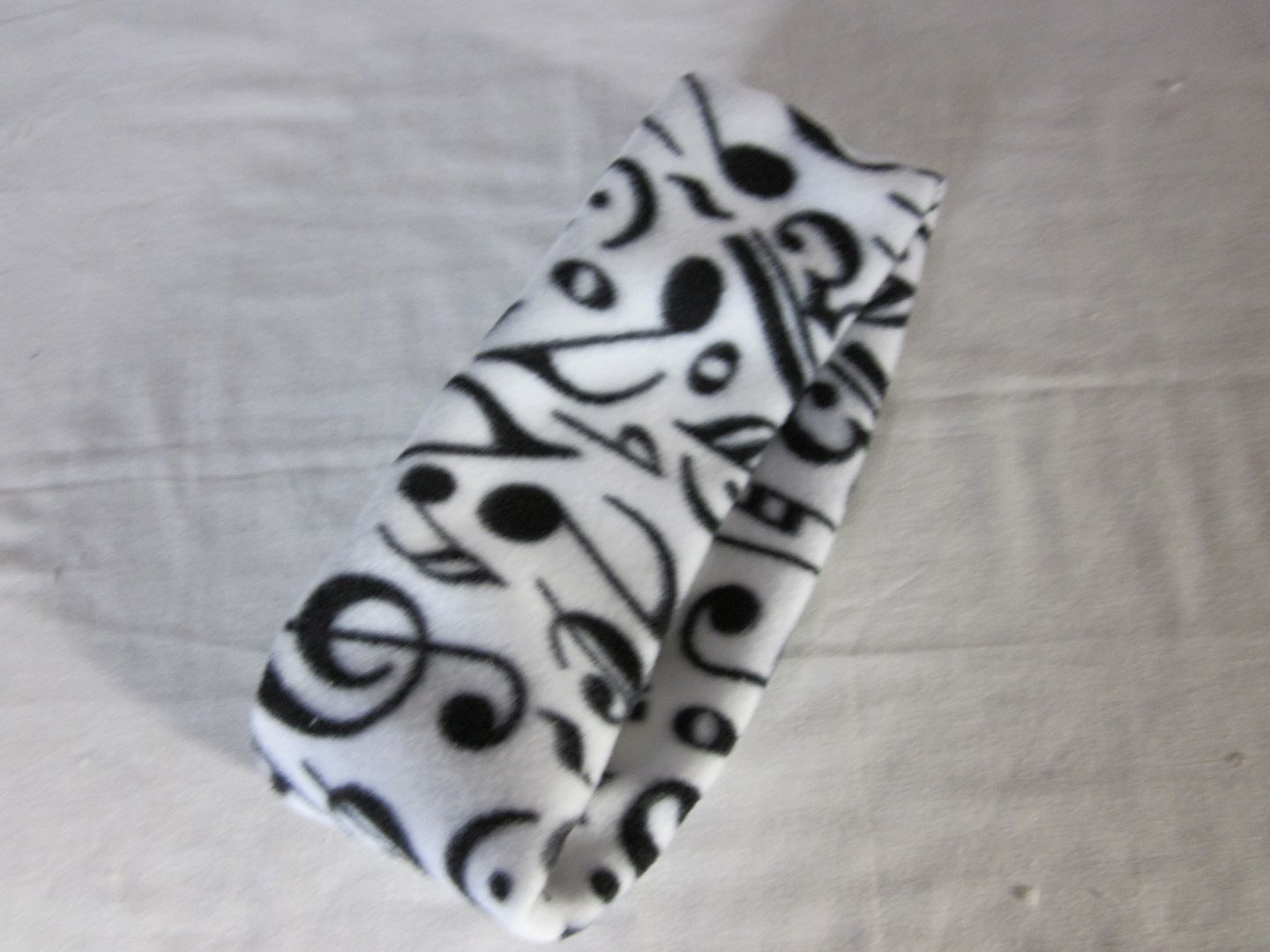 Jalynn an ear warmer out of music fleece with a matching scarf.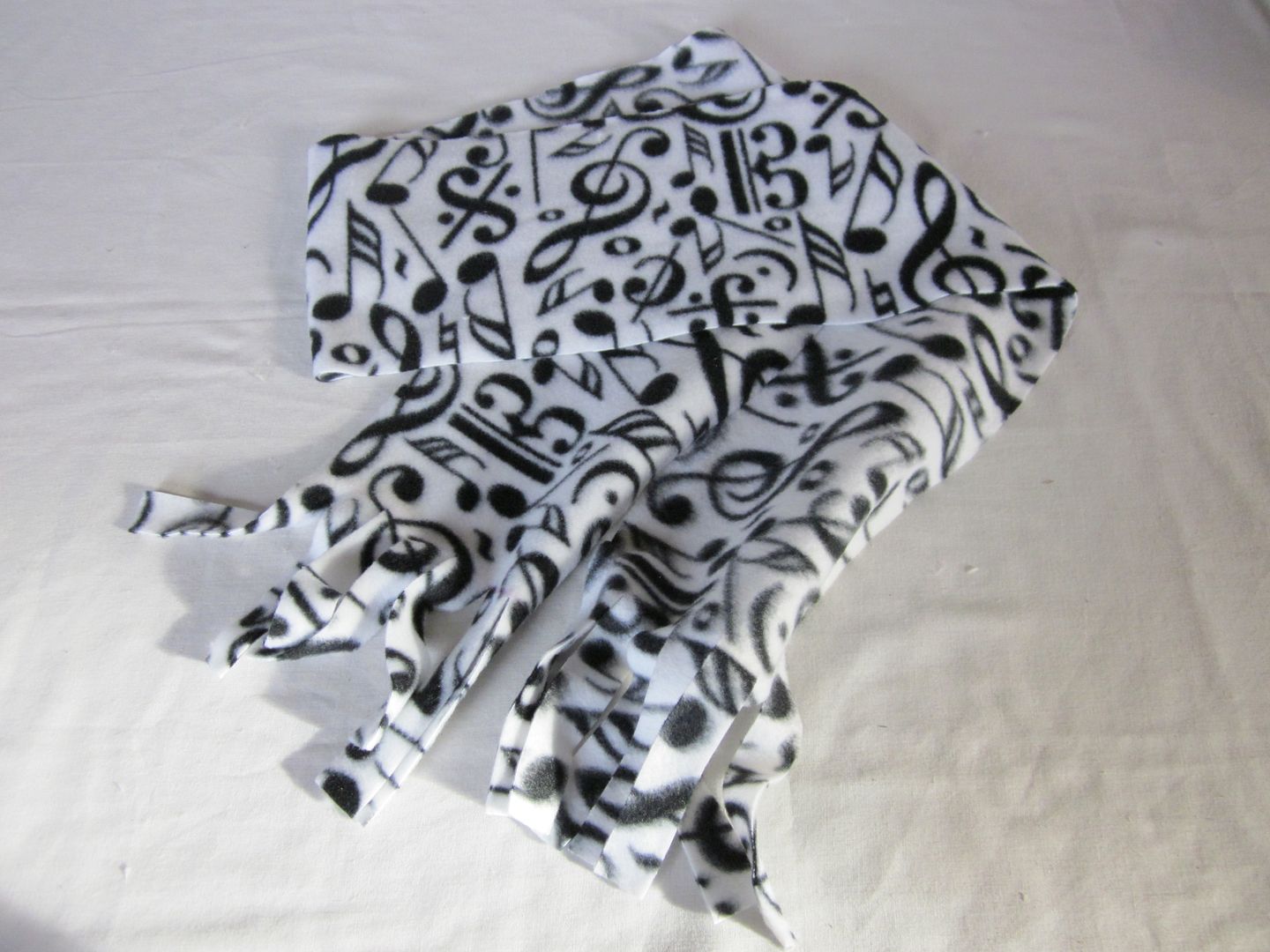 I know I'm her Grandma, but is she not the most beautiful princess you have ever seen? She's so sweet, she didn't even make me beg to take her picture. My family is getting a little tired of always seeing my camera in my hand! Now that Christmas is over, I'm going to make me a holder for it to wear around my neck like my cell phone. Go ahead, make fun of me now like the rest of them do.
Greg and I had the privilege of hanging out yesterday with Ryan and Austin, two of our grandsons. They had money in their pockets that was burning a hole, so we went shopping. We stopped at Olive Garden to eat lunch and get our energy for this shopping trip.
That's Ryan's cool look and Papa trying to give him rabbit ears.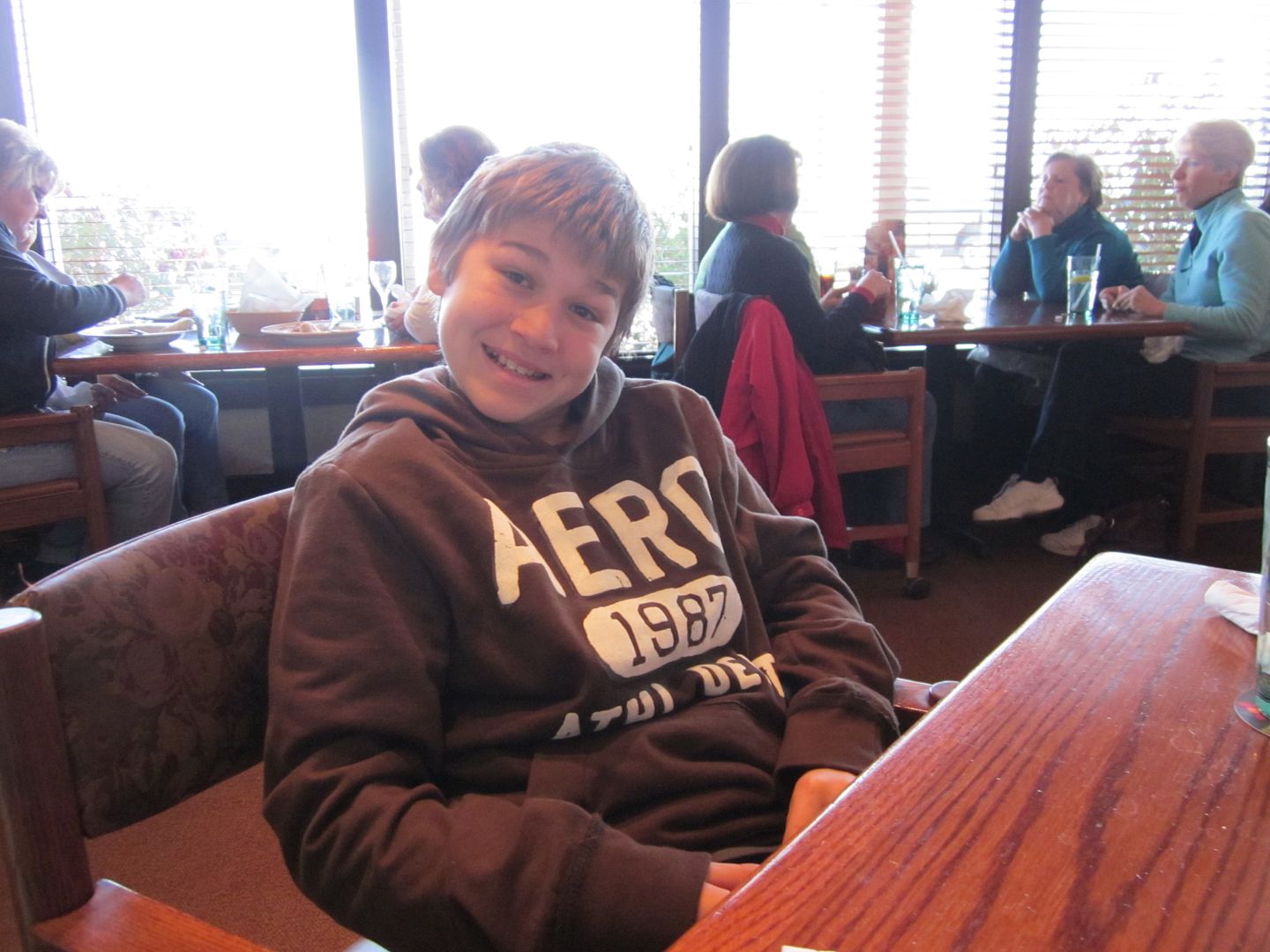 Austin with his innocent look.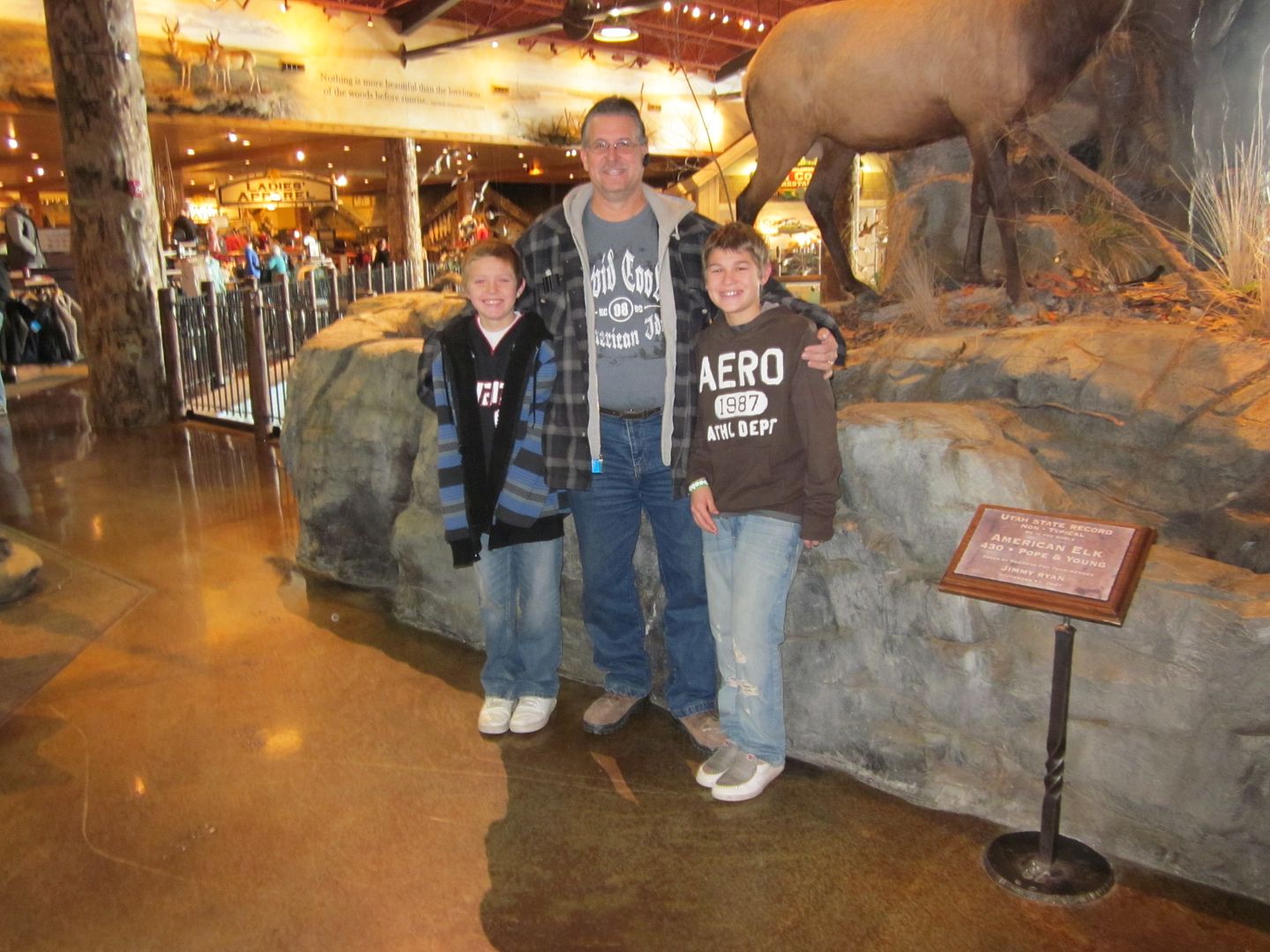 Yep, we even went to Bass Pro and guess what? I brought my camera!
Thank you, boys, we had a great time. Please remember, you're going to shoot an eye out with those air rifles if you're not careful!