I was at Hobby Lobby one day and had an ornament I was going to buy in my cart. As I was strolling around I kept looking at it and thinking that I could just make it. It was Baby Jesus laying in a wood manger with a wire hanger and a star at the top. Let the fun begin! First off, how was I going to make the manger? Should I use Popsicle sticks.....wooden matches...? Then I was in the aisle with these:
No, those are not bird nests, they're mangers.
Score!
Now I need straw. Found this.
Score again. I went and got a wood little ball, felt, and a button star. Don't worry, I told the nice little lady that knows my name and checks me out what I was making. I came home and made the manger with hay.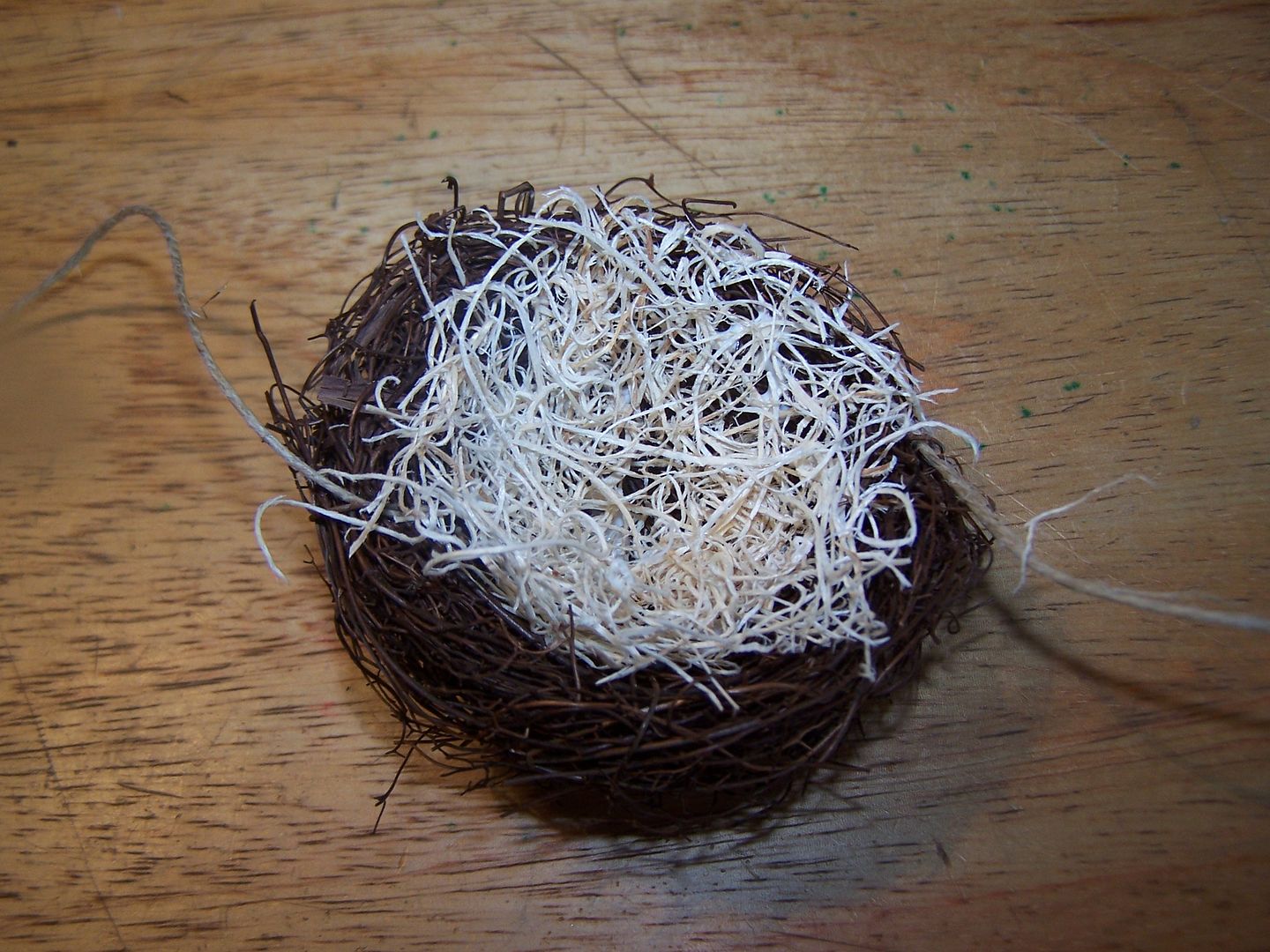 I used the wood ball to make Baby Jesus and wrapped Him in swaddling clothes (the white felt) and laid Him in the manger.
I tied twine to the manger and added the star button and now it's on my Christmas tree!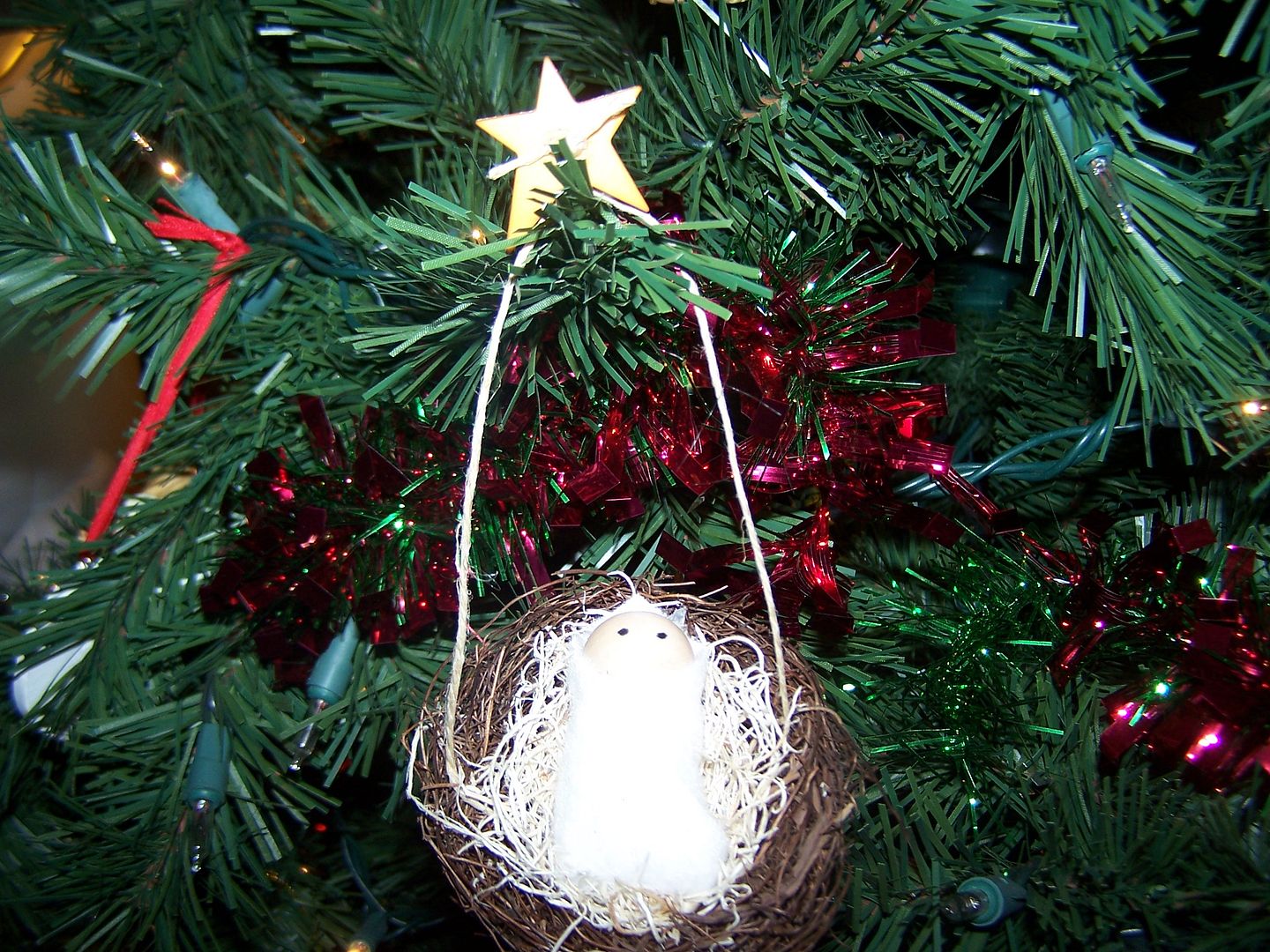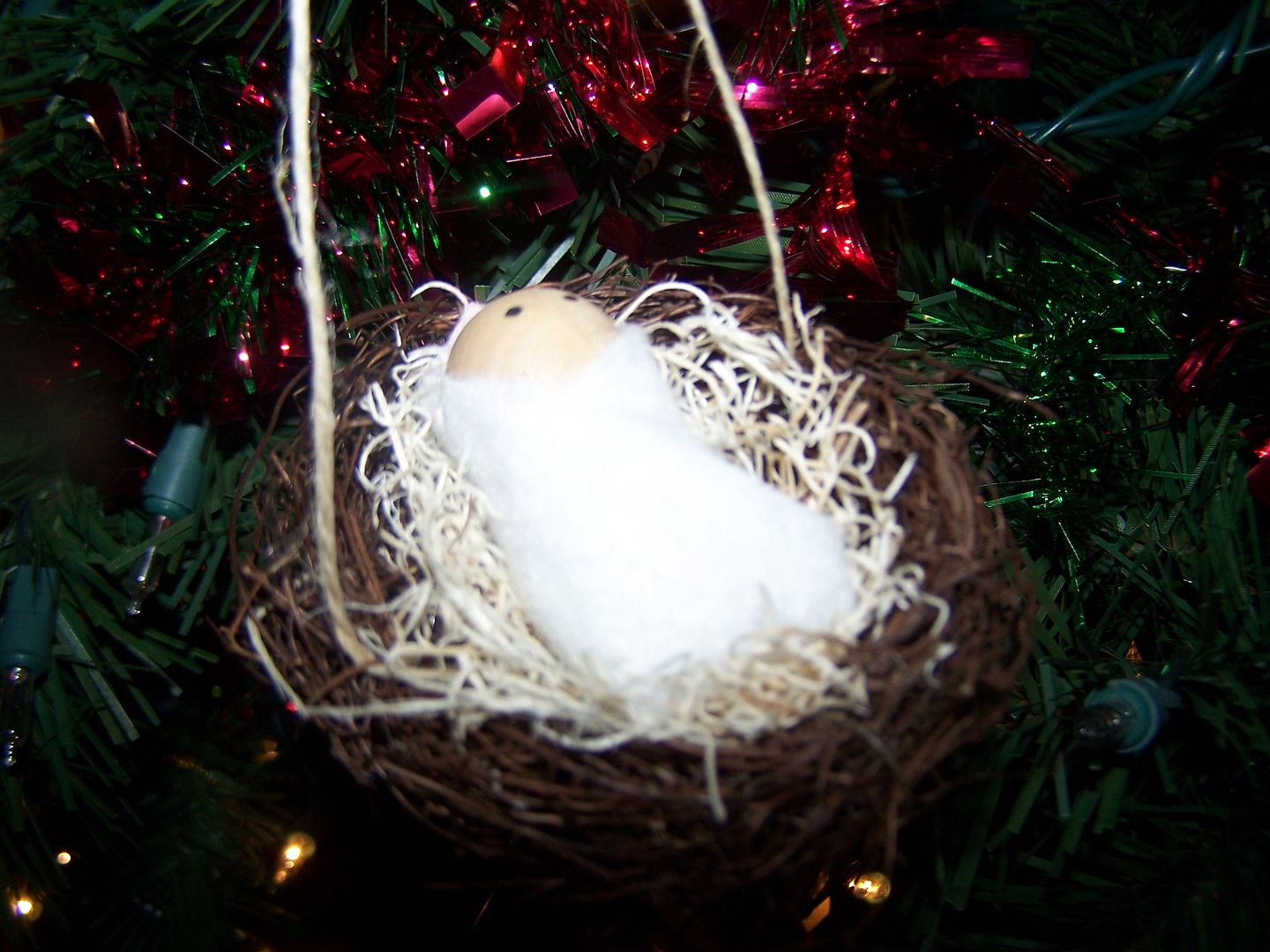 I know it's not selling at Hobby Lobby, but I love mine!