I will never ever dip pretzels in melted chocolate again! People probably have been doing this for years but I just saw it all over blog land this year. All you do is melt candy Kisses on the pretzels in the oven. Brilliant, huh? No mess!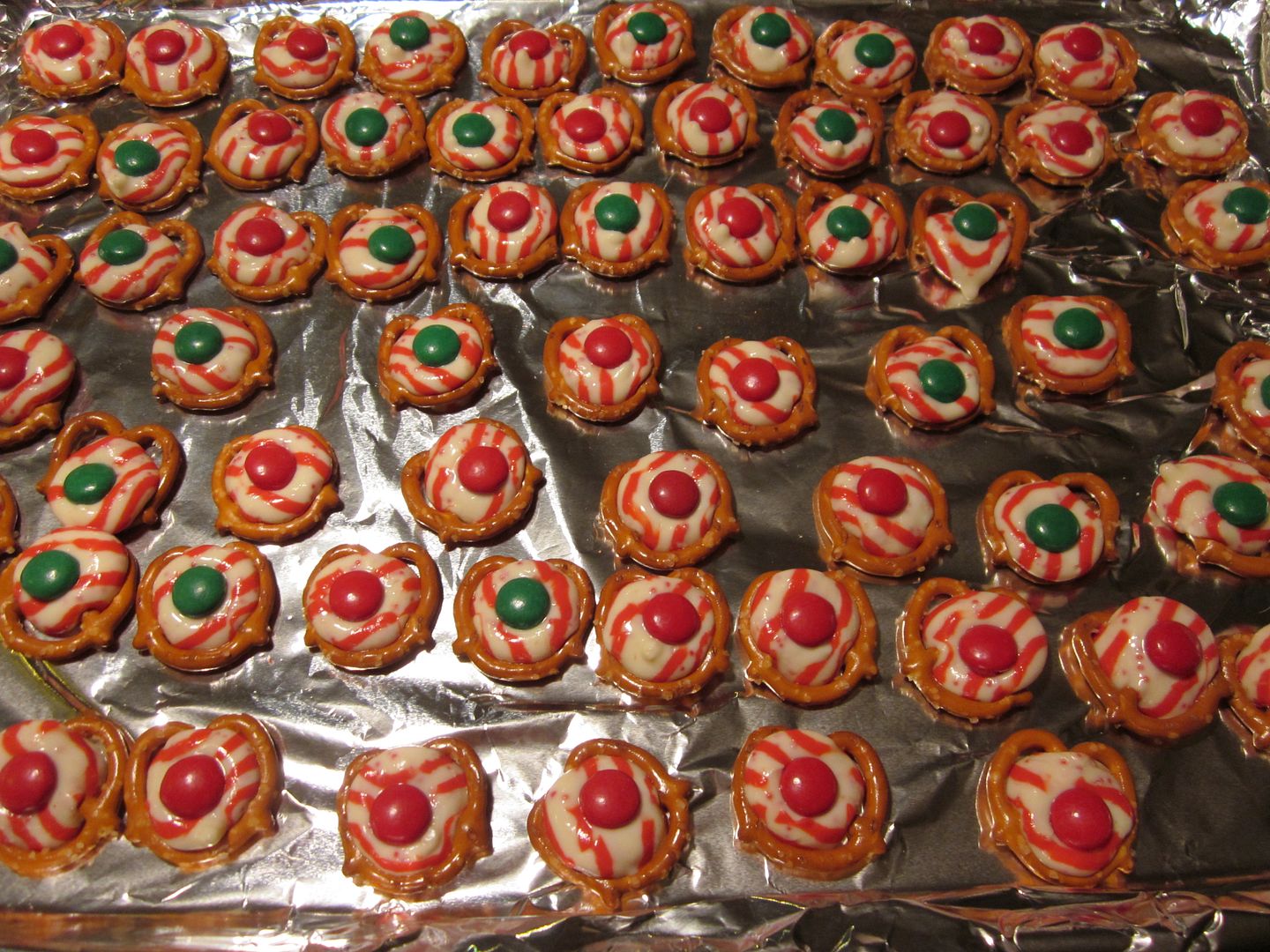 You just put the pretzels on a foil lined tray and put a candy Kiss on top. I used the Candy Cane Kisses. Put it the oven at 170 degrees for 7 minutes. Take them out and put an M&M on top and pop them in the freezer until they're hard again. They taste great!
Happy Baking! Yes, I do consider this baking.