Jalynn is my "go to" gingerbread house maker. We've been making them together for years and for that last couple, she does it for me. Thank you, Jalynn! I don't have the patience or the talent to do it. The kids were here yesterday so we went to the store to get the kit. She and I were thrilled when we found one this year with the walls already in place - that's always the worst part. We came home and she got right to work.
Look at all that icing she had to put on. I would have given up and been sitting in front of the television eating the icing by now. Where are Jordyn and Jace you ask?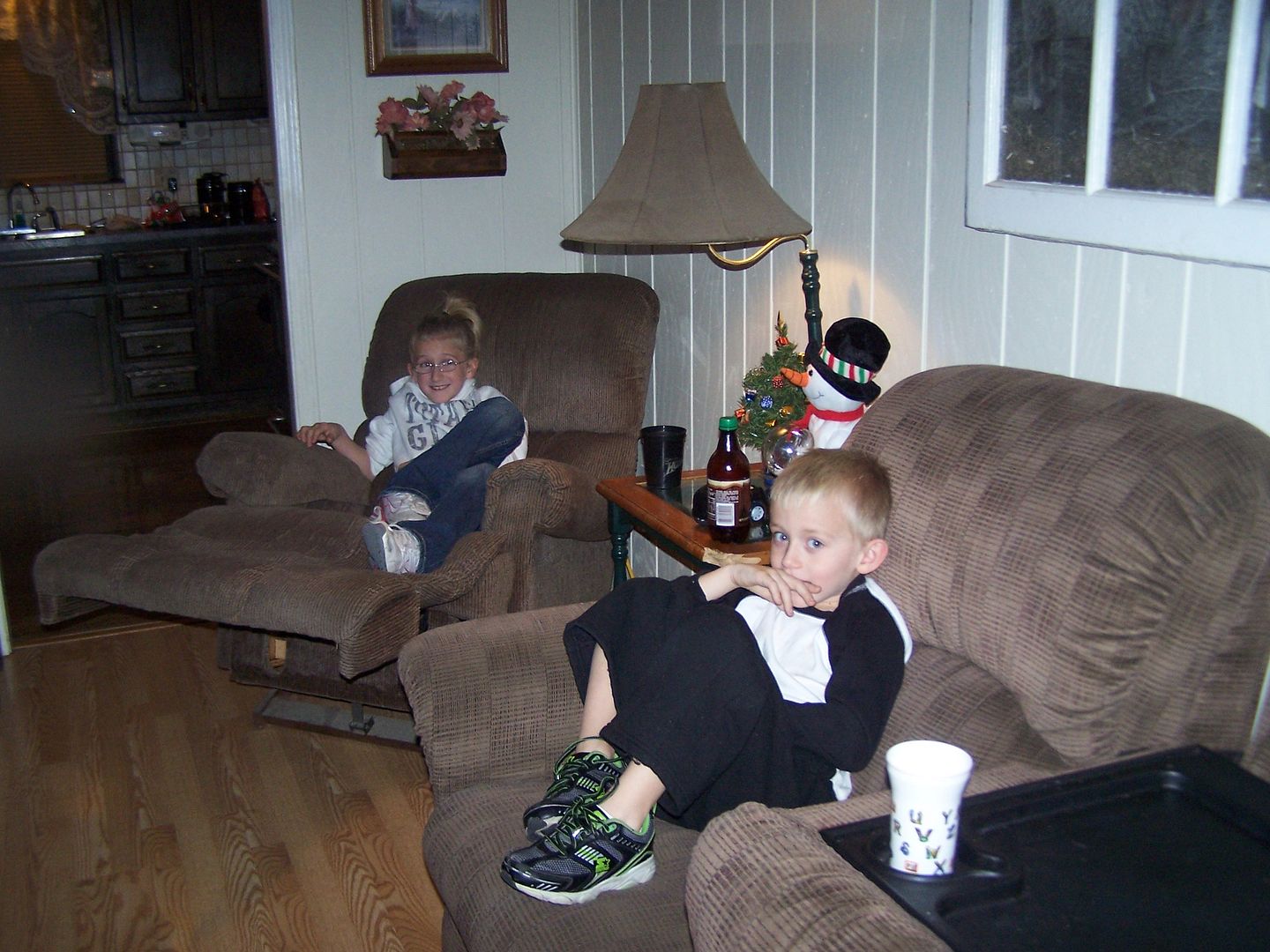 Waiting patiently watching Ramona that we rented. Okay kiddo's, time for the decorations!
All finished! Beautiful! Oh yeah, and so is the house.
This is me taking a picture of Jalynn taking a picture of her house on my phone to send to her phone. Got that?
Time to relax!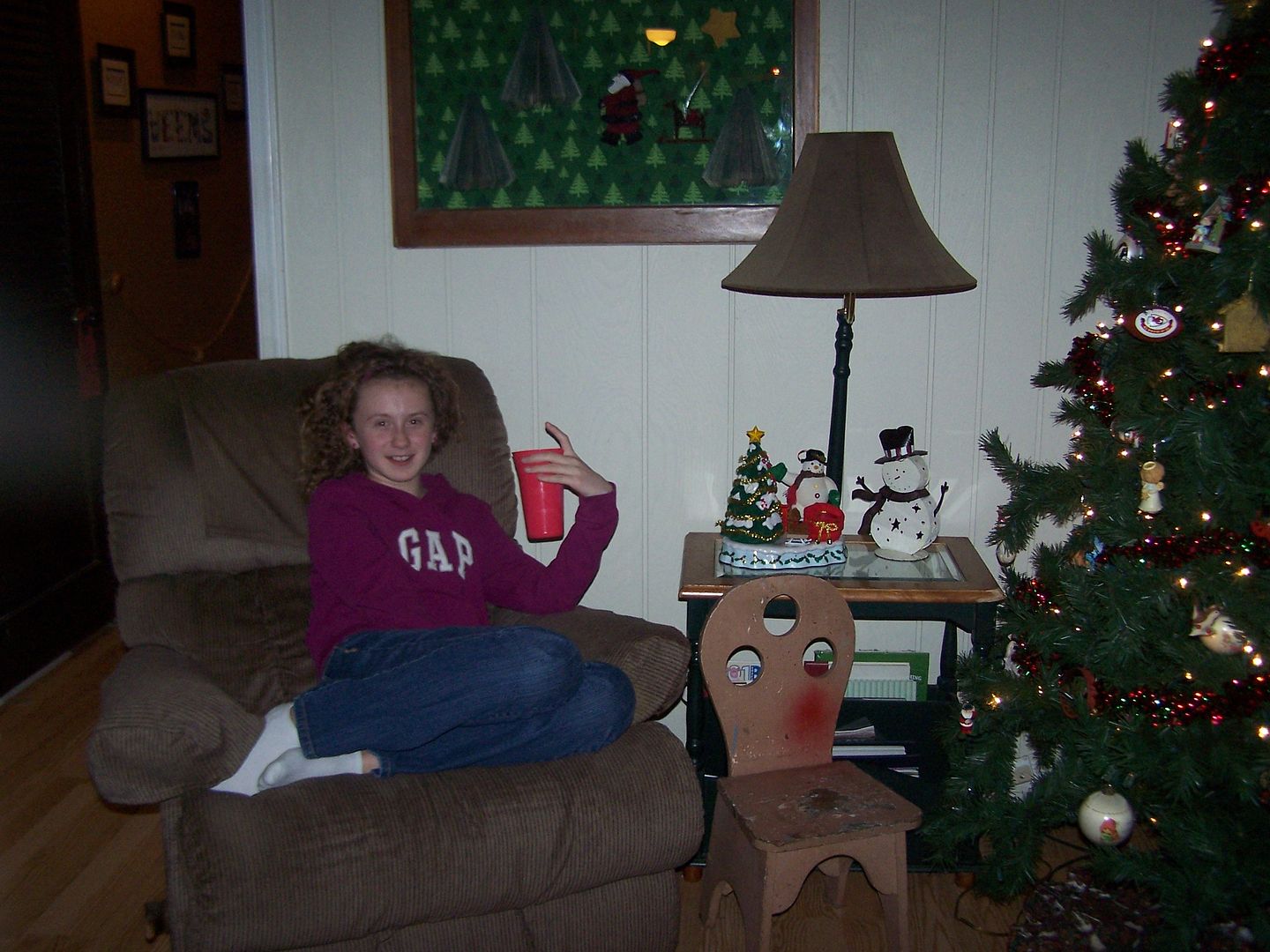 Papa came home from work after we had finished. Look at the smiles on these faces.
Happy house building!