I went last week to get my hair cut and
the grey out
highlighted and thought I should take Marsha something. So I took Santa's underwear!
I took some red glittery felt and cut out the front and back. The stockings were just left over material that I couldn't let go to waste. I think I'll stick a candy cane in them.
I cut a hole in the back piece and covered it up. By the way, I need a hand model.
Added some buttons and hot glued the two pieces together.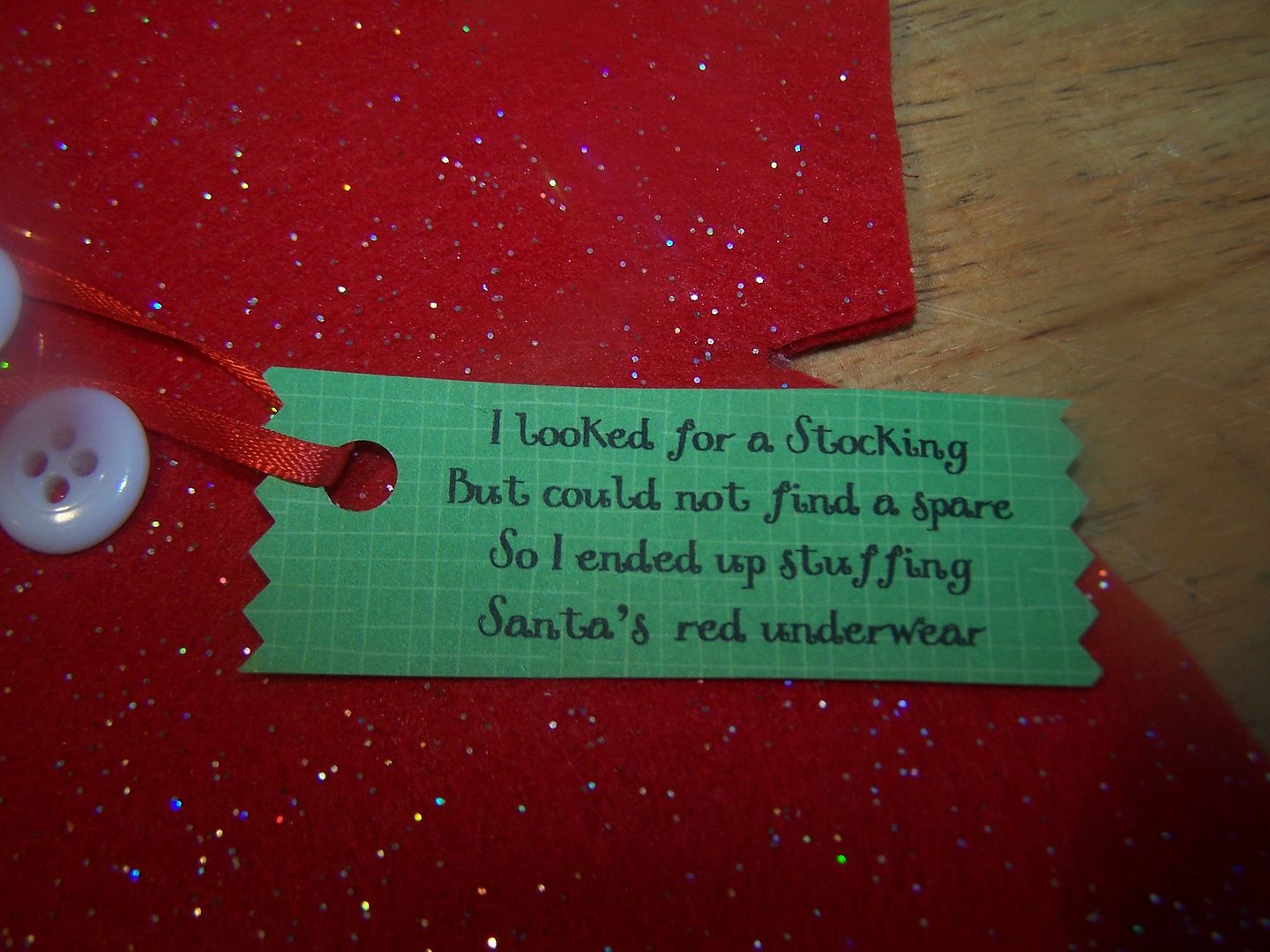 I printed off the little saying on Christmas paper and tied with a ribbon to the button.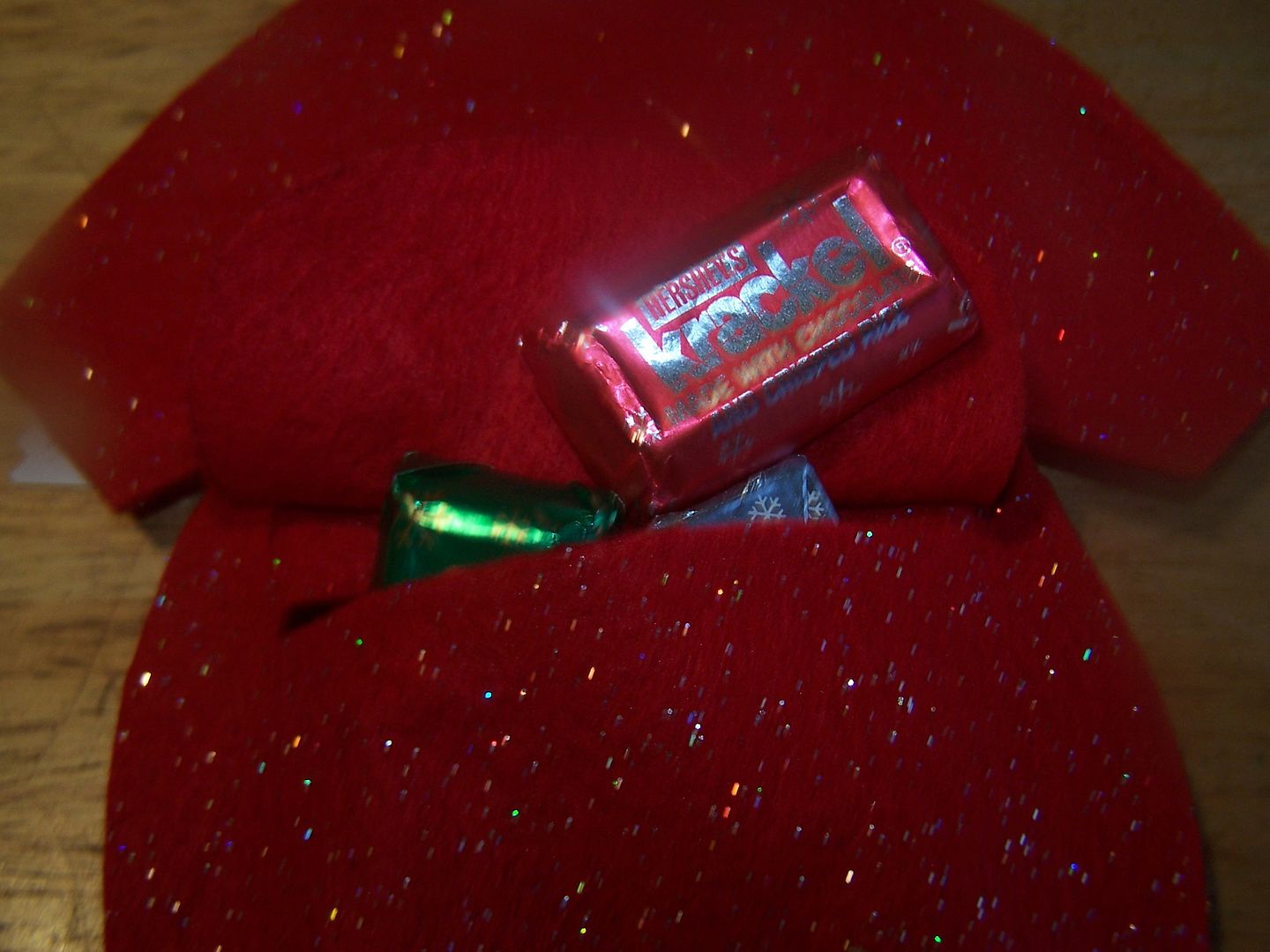 Stuffed the whole thing with candy from the back.
There you go. Santa's underwear!