Two little angels armed with army artillery and a blow dryer!
While Jace was figuring out to get his aim down with his Nerf weapons, Triniti was loading up her beauty shop weapons. But before we can attack, let me do your hair!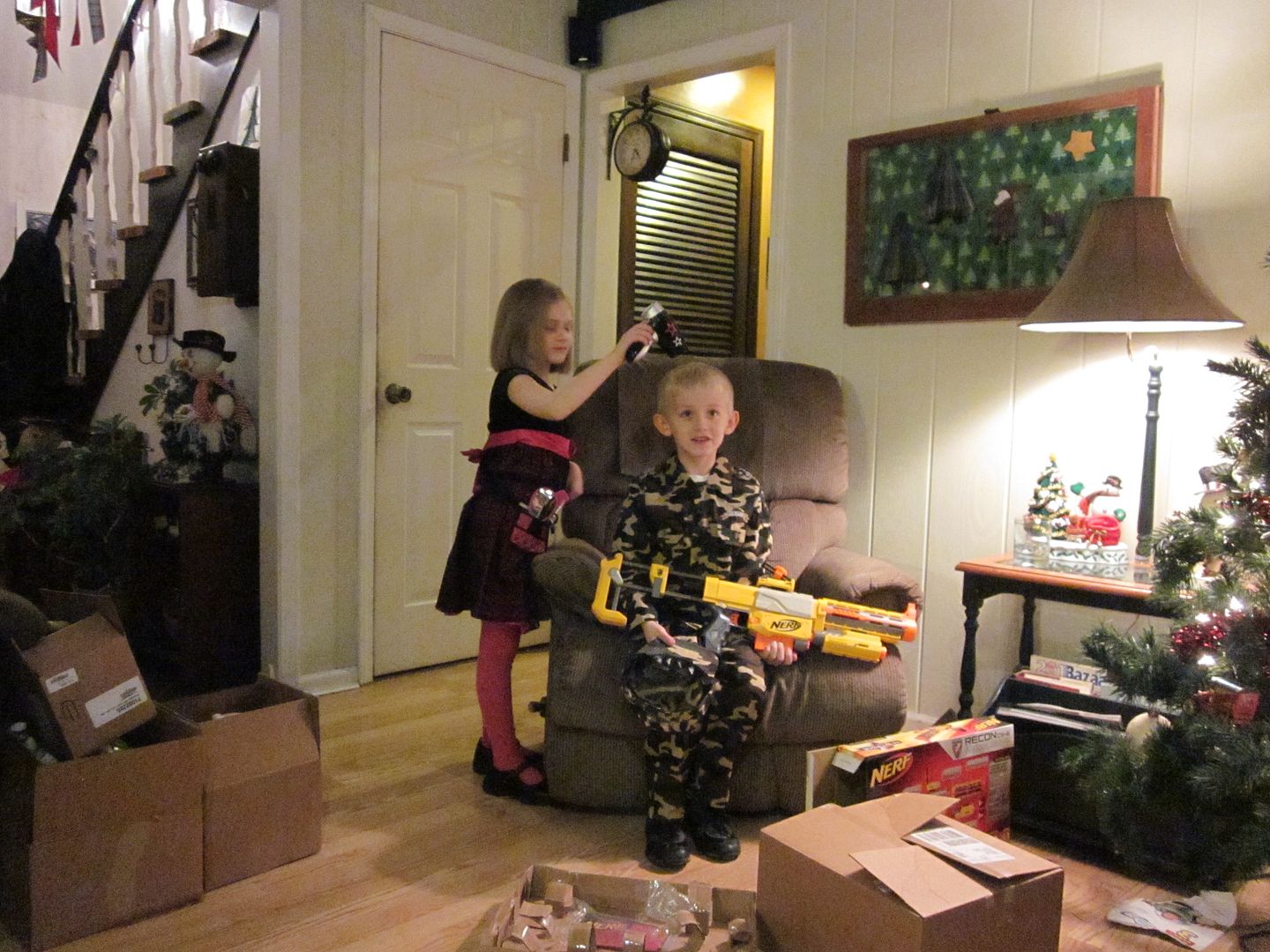 We're ready, let the fun begin.
Sorry Jacer, but typical male, get your hair done and put on a hat?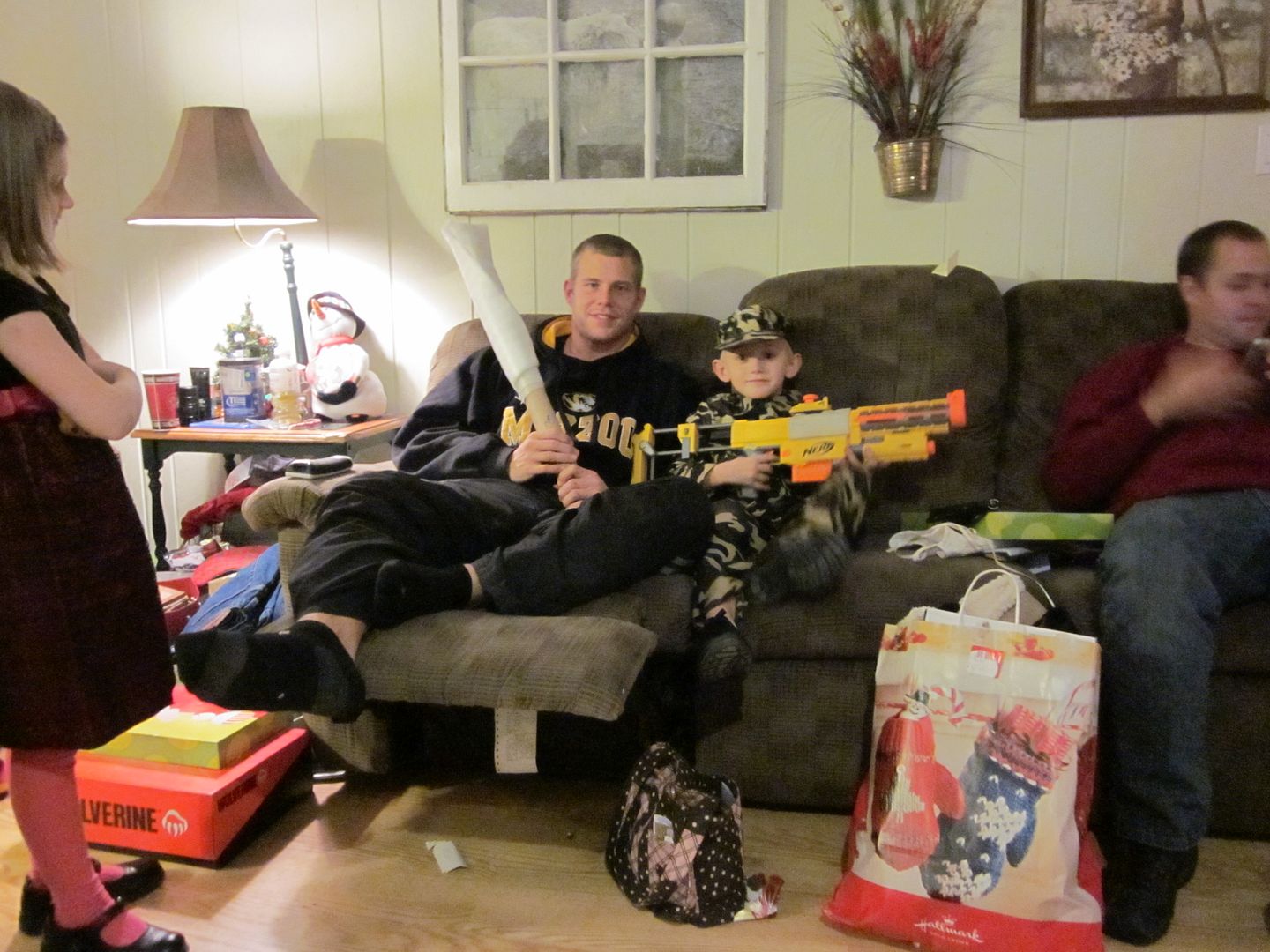 Oops, now Jace has Brandon involved. See that thing Brandon is holding? Jace made it for him. He wrapped it up so Brandon would think it was a bat from him. It turned into a Bazooka.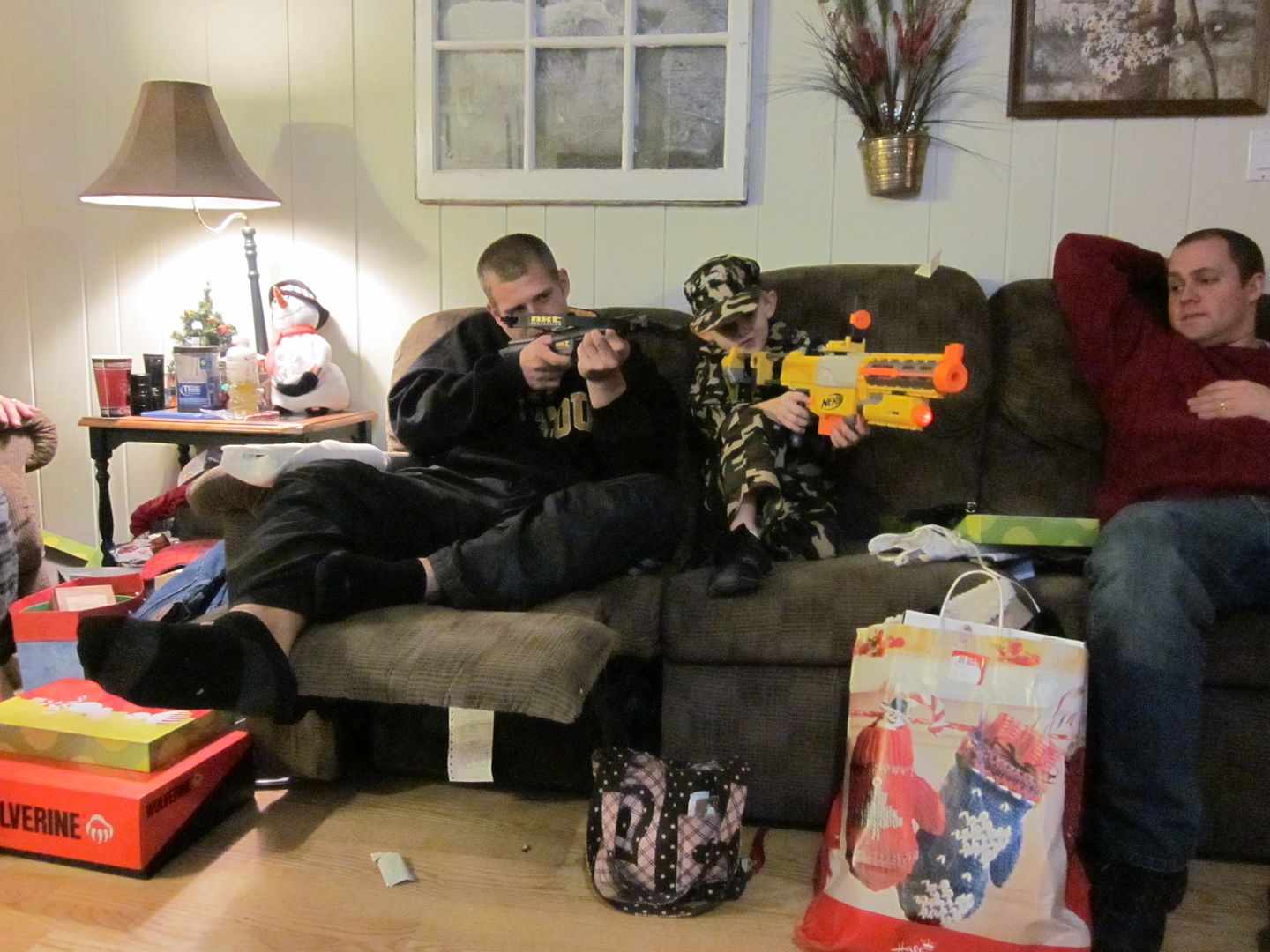 By the way, did you know a Nerf gun can also shoot baby carrots? Yep, Brandon showed Jace how to do that, too.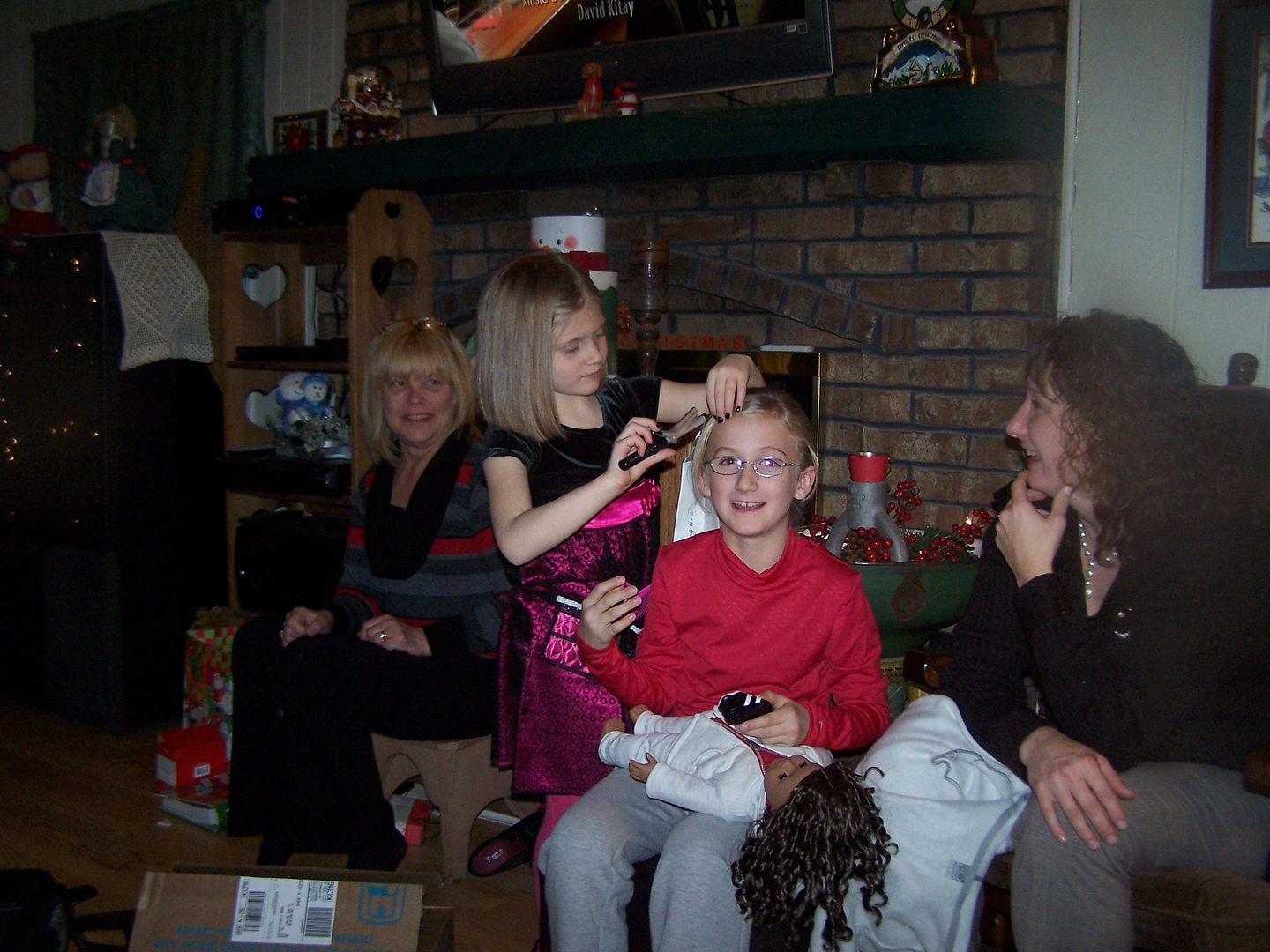 Yes, it was a fun Christmas. We all had our hair done while we were dodging bullets and arrows.
Don't be afraid. They're harmless.
I hope your Christmas was as fun and loving as ours was. Merry Christmas!