I love old windows and I'm so lucky that Greg replaces old windows and it's like Christmas every time he comes home with the ones he replaced. Some are the original wood and some are painted. That's half the fun, finding fabric to match the frame.
Then I get with my best friend, Google, and find quotes that I love.
I sew muslin and the fabric together and hand embroider the saying. The really fun part is taking my coffee I'm still getting jittery on and start staining away. If I were a patient girl, I would just let it dry naturally. I can't wait to see how it's going to look so I always bring out the blow dryer to speed up the process. Little things make me happy, like watching coffee dry on fabric.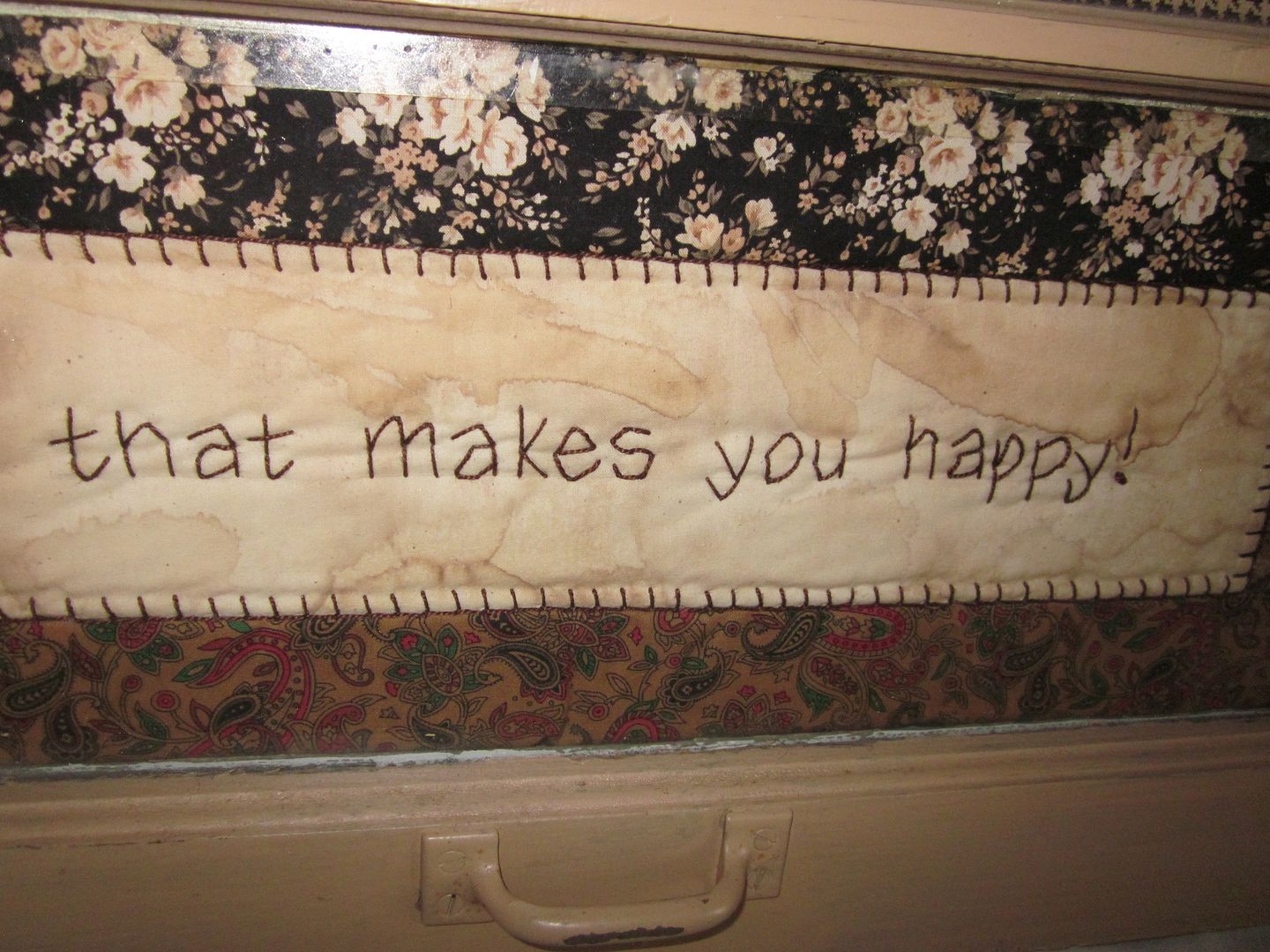 These windows make me happy and I'm going to try and start doing at least 2 or 3 of them a month starting in January. I have all of you as witnesses, so I
have
to stick to this goal. Wish me luck.