I was receiving these texts right before I was on my way to Krissi's to take care of the girls.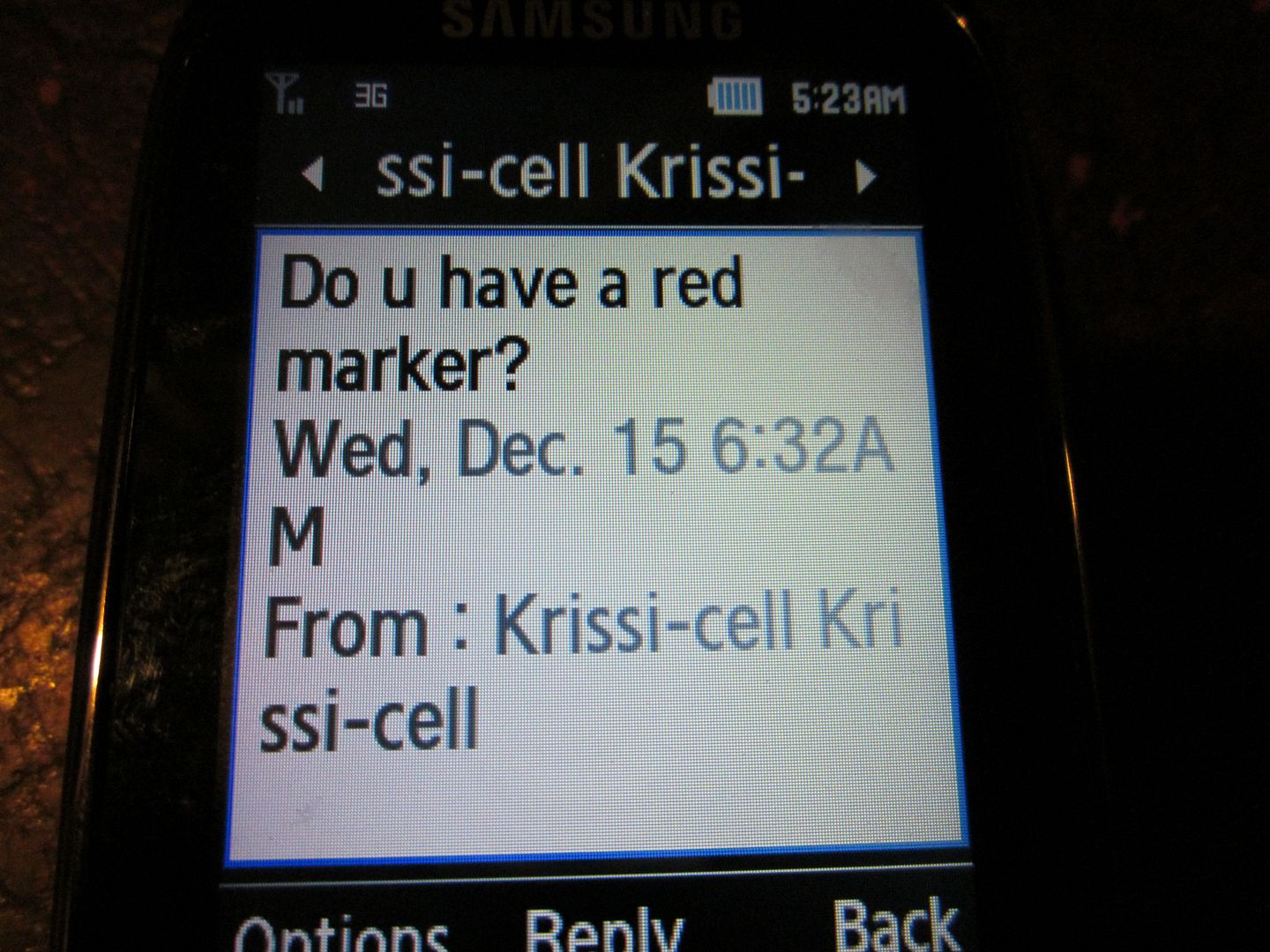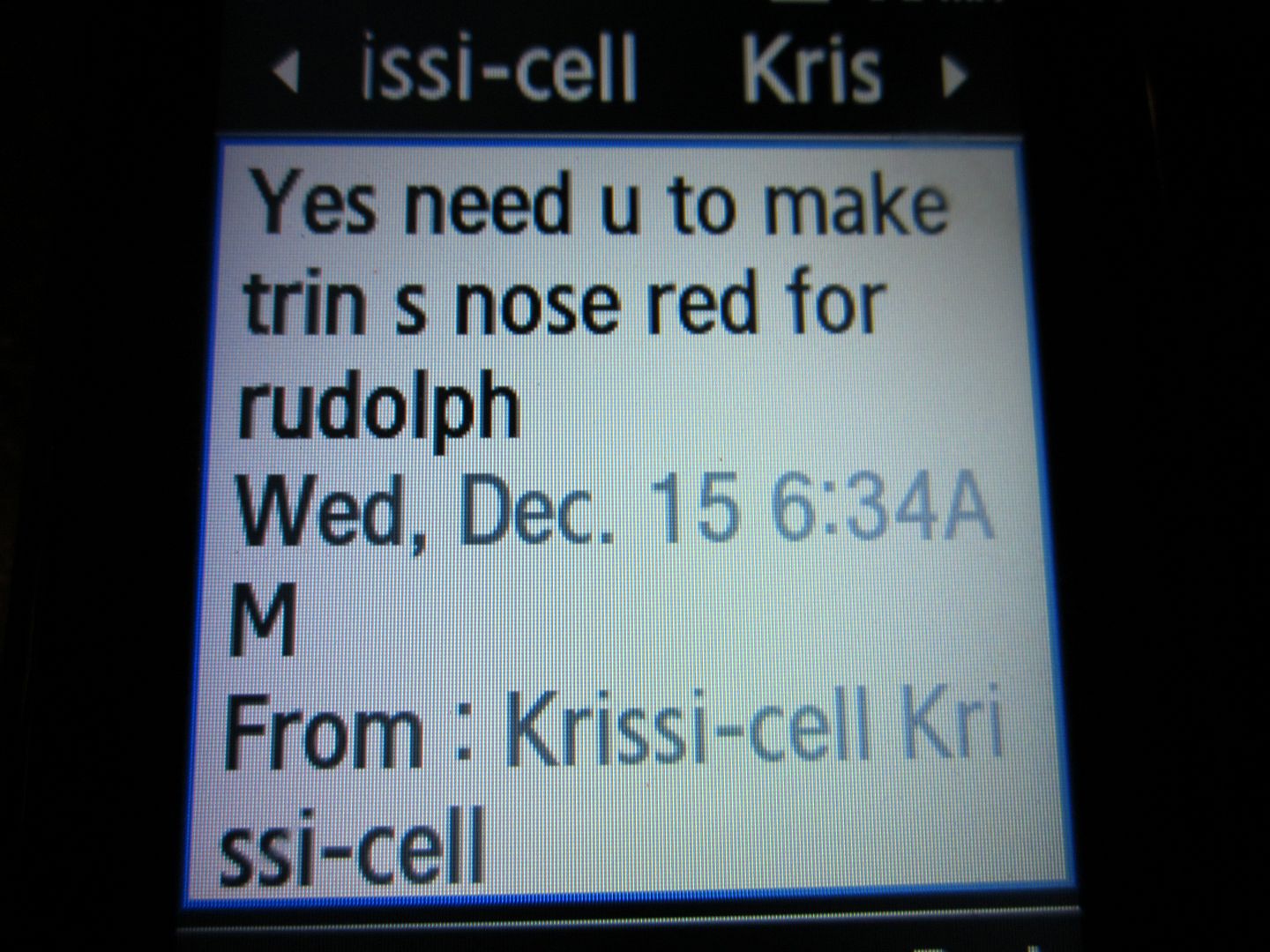 I grabbed a red marker, ribbon, beads, and bells and headed on over to her house. First things first, the necklace.
Work with me here. See the red nose, gold eyes and red and white antlers? Keep looking. Okay, so it's not going in the Craft Hall of Fame, but Triniti liked it. Now our problem started. I grabbed a permanent red marker when I left. I started to make Triniti's nose red when my granddaughter who is smarter than her grandma, wouldn't have any part of it. I even got the lecture from a 5 year old about how we do not write on ourselves with a permanent marker! We searched her whole house and finally found a washable red marker. Thank you God for little favors!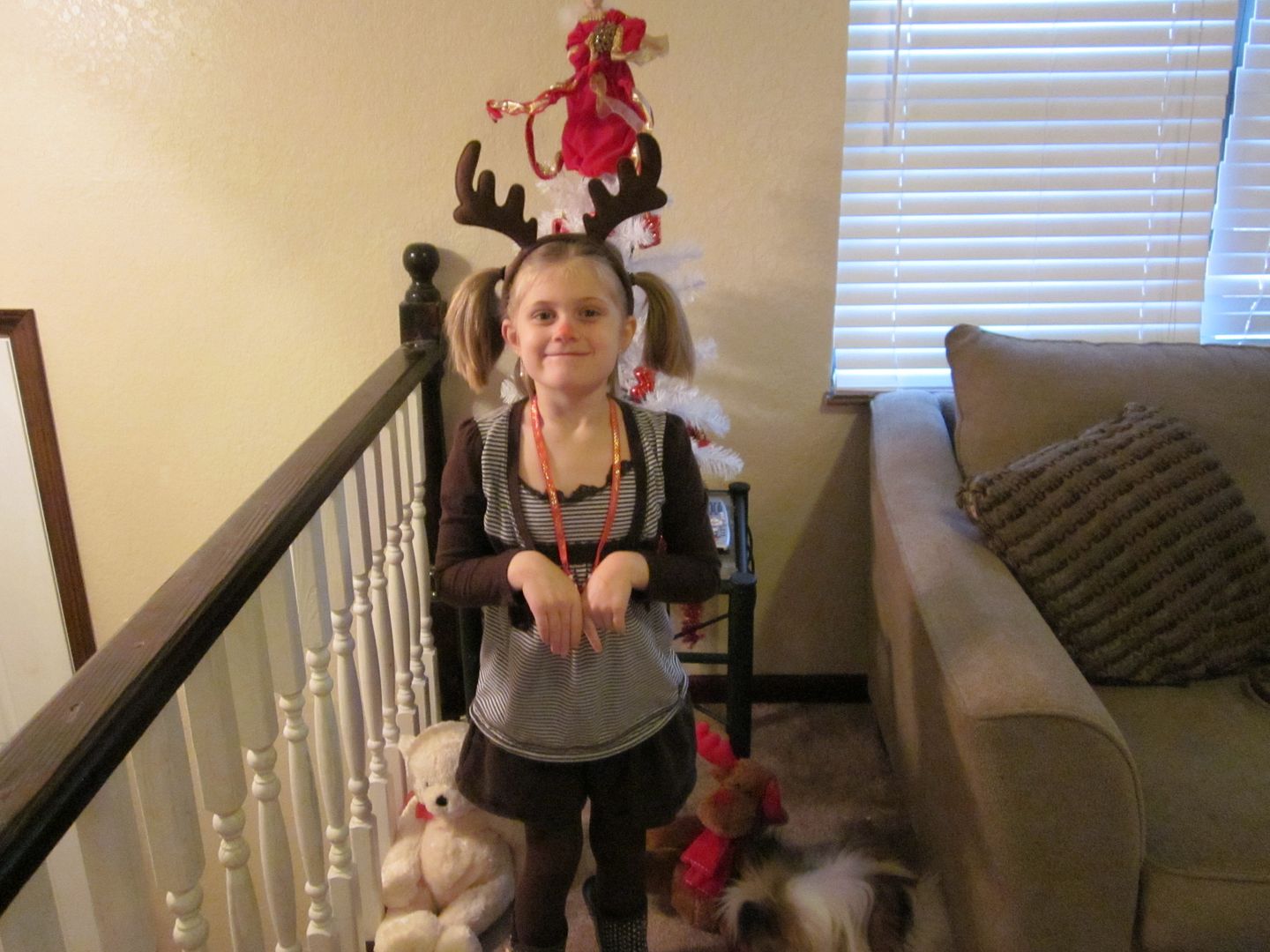 That's her "I'm a reindeer" pose.
Of course little one had to be in on all the fun!
I love being a grandma! See you tomorrow.