I don't mean to brag, but sometimes I amaze even myself. I was finishing up wrapping last night and ran out of boxes. Thank goodness I saved all of these.
The empty rolls are just something you can't throw away. You never know when you might need them for something.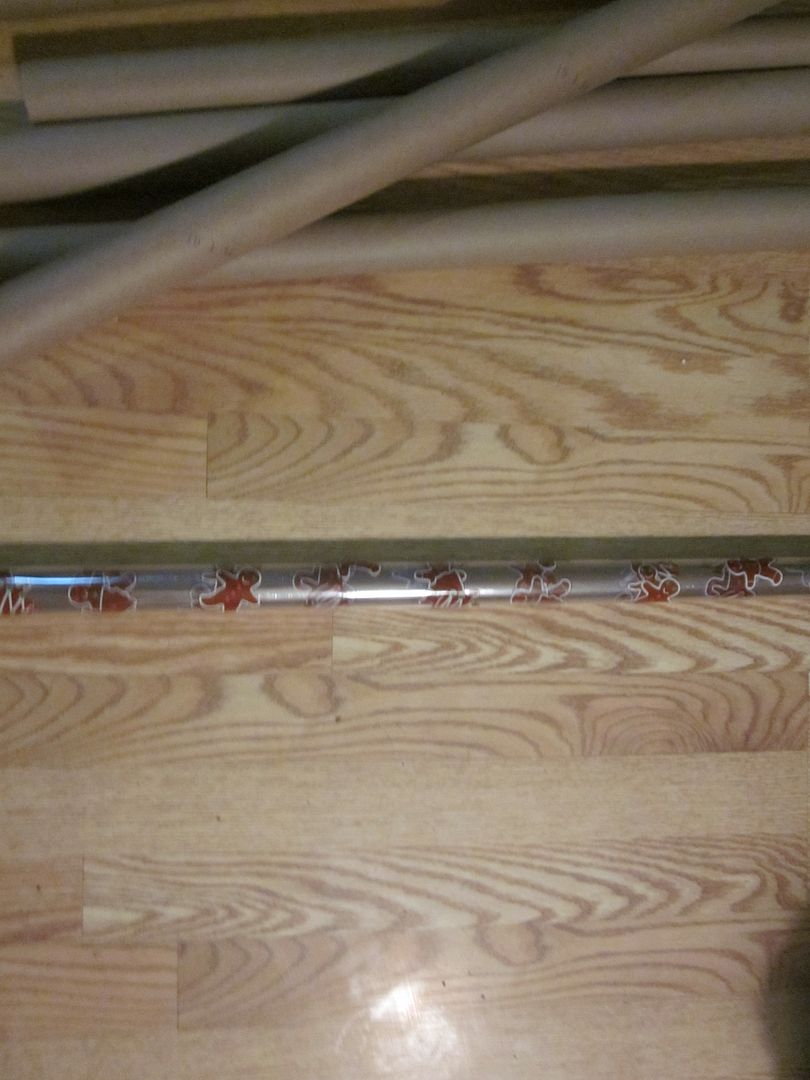 I also had this roll of cellophane paper left over from all those
stupid
lovely Christmas plates that I did yesterday. I just had little things left to wrap so I cut the roll down to size.
It just fit perfect for the ear warmer that I made for Jalynn. Jalynn, pretend you didn't read this and act surprised tomorrow night!
I wrapped it in the cellophane paper and the box problem was solved!
I just might go out today and buy more little things to use up the rest of the rolls!