I got bored one day packing up all the Christmas stuff and went back to my craft room to see if I could try and organize it a little. That didn't last long either because I found a stack of books laying around.
By the way, that's a great book. I'd let you read it, but I cut it up.
I figured if I could make Christmas trees, why not hearts? I drew the heart and began cutting away. Actually, I got frustrated about a third of the way through and tossed it on the floor. Greg picked it up and finished it.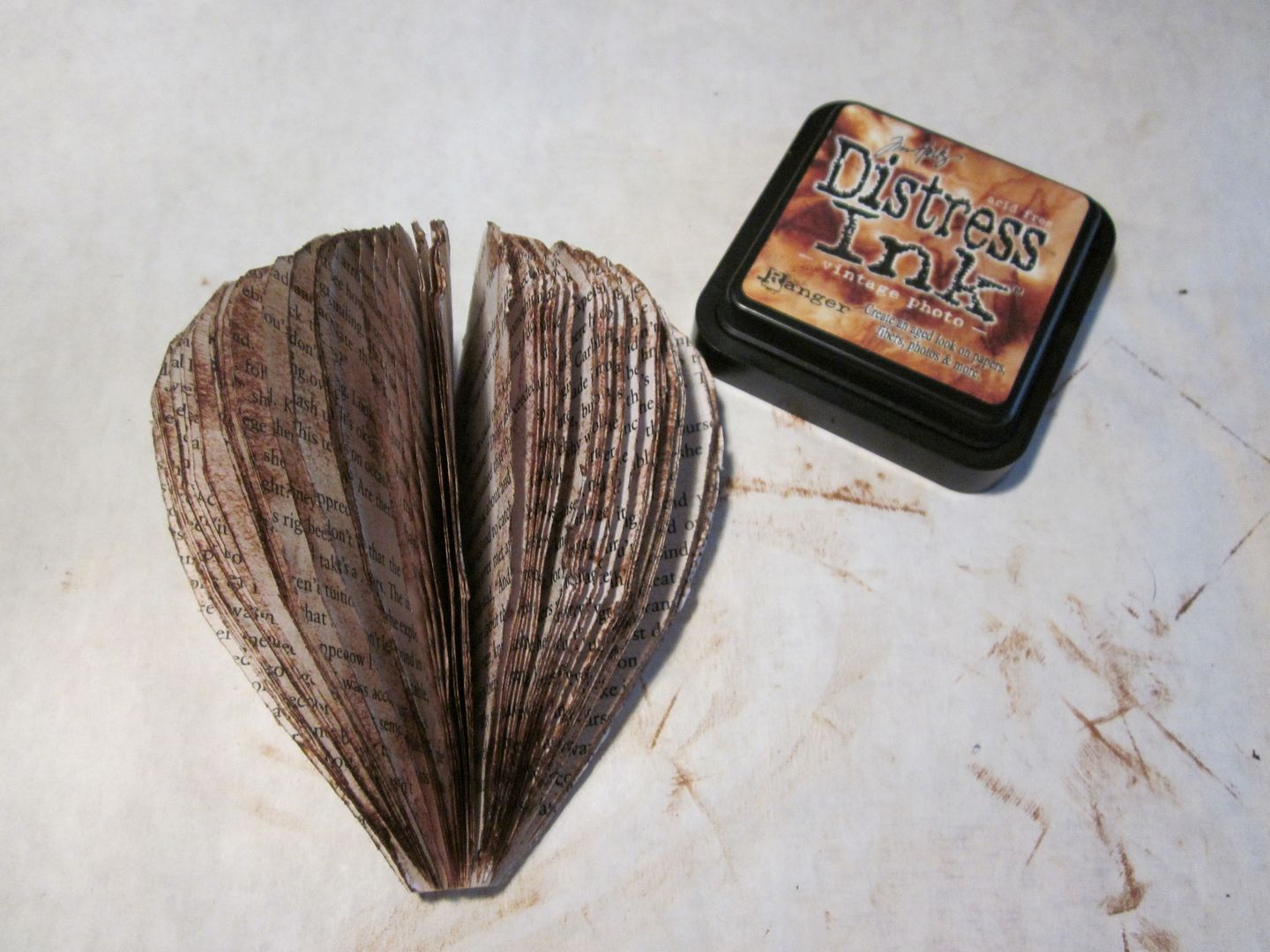 I took my ink and dirtied it and my fingers up.
Found an old cutting board and put some paper on it.
I bought my Cricut last fall and have never used it. I think she and I are going to be great friends this year.
I cut my letters out of vinyl and put them and the heart on. I had to add the little flower on the top because frankly, I can't stop making them.
I'm linking to: