I had Scooby Doo valentines leftover from the wreath I made. Tierni loves Scooby Doo and anything little that she can carry around in her little hands. So I made a match game for us to play.
I just cut circles out of them and mod-podged them onto canning jar lids. Which by the way, I had left from my futile attempt at canning last summer. Didn't work out so well, hence the leftover lids!
Of course, I had to use my cricut to put vinyl letters on the back. I took the lid box apart and traced it on cardstock to make a box to keep the game in.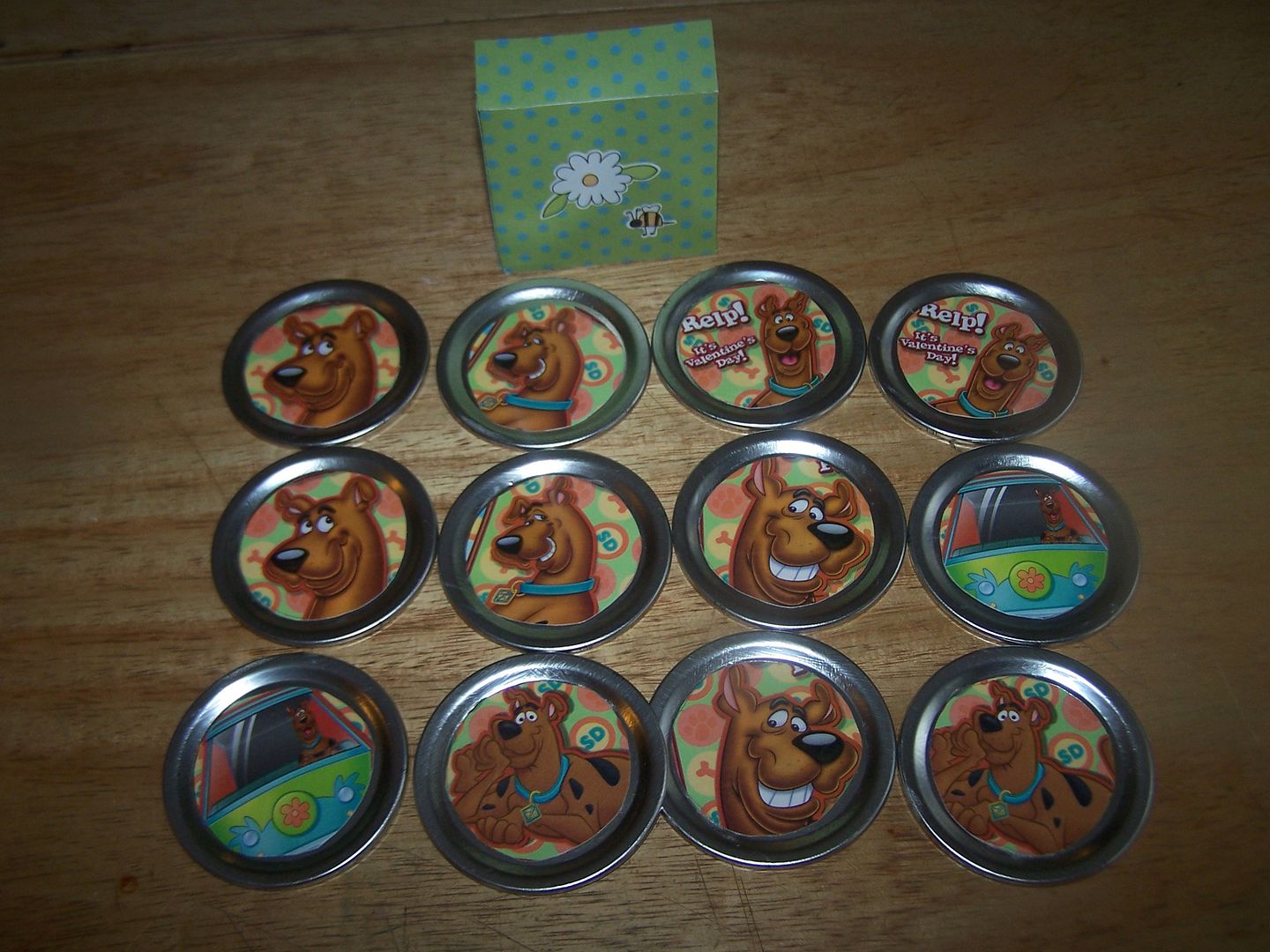 The hardest part was making sure the matches on the front didn't match the back. The girls were here today and I was right, Tierni carried it around and we must have played about 50 times. I loved it when I would get a match and she would say, "Good job, Grandma". Everyone needs a little encouragement, especially from a 3 year old!