My name is Terri and I'm a Cricut-aholic. It's true, since I brought her out of hiding after Christmas, I just have to get my daily fix of cutting vinyl. Oh, and I'm also cutting up a lot of sheet music.
It's just too darn easy not to do this. Just frame the sheet music and put the vinyl on the outside of the glass.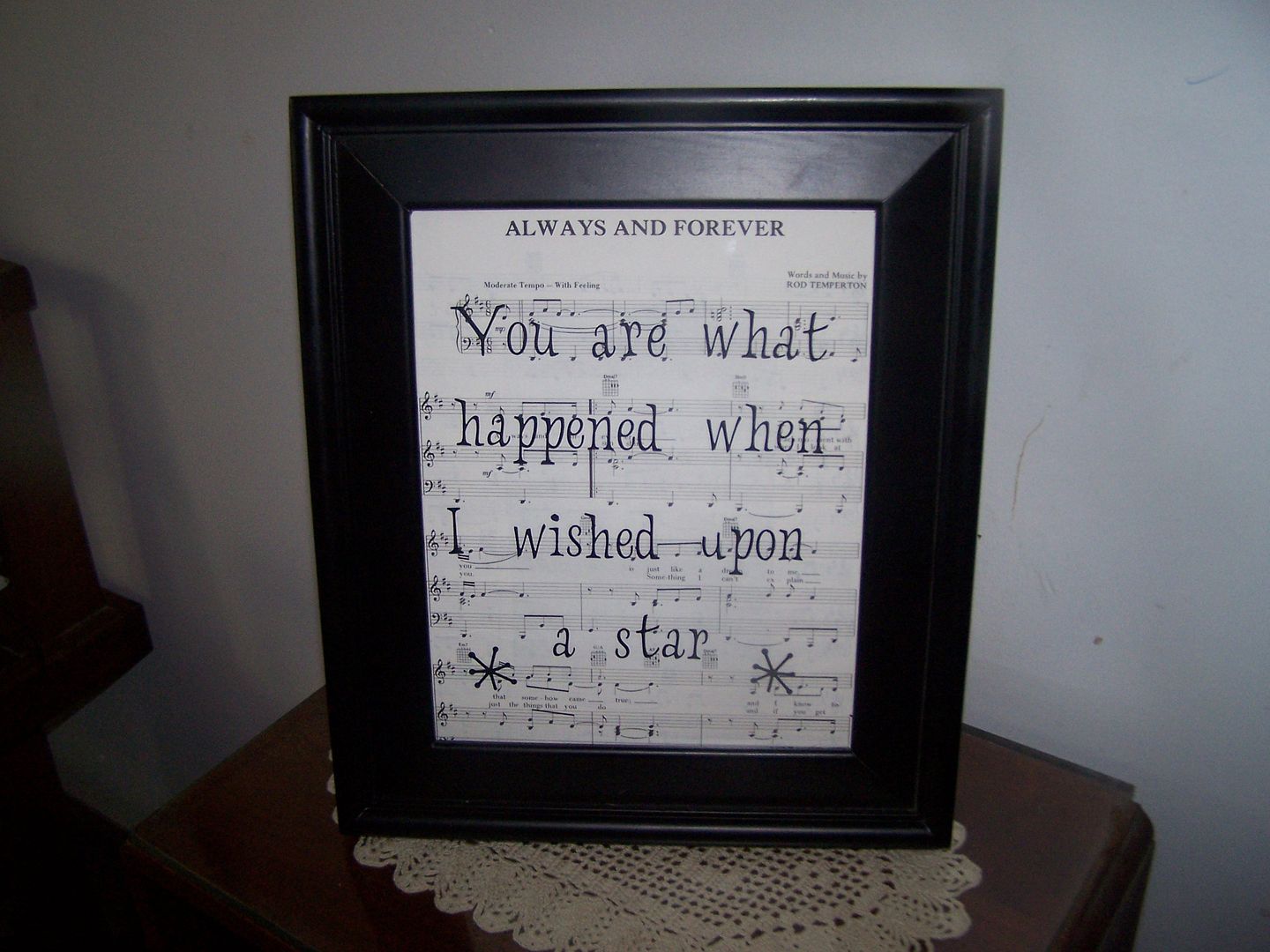 Greg, Josh, Jennifer, Jalynn, Jordyn, Jace, Krissi, Triniti, Tierni, and Brandon,
this one is for you!!!
I'm linking to: