come on everyone sing along,
that can scratch my itch. We're still having fun and you're still the one. Well, you all are not singing so I guess I'll go on with my post. We got this card in the mail from Helzberg Diamonds last week for our anniversary.
I loved the front of the card and decided to make Greg a key ring out of it.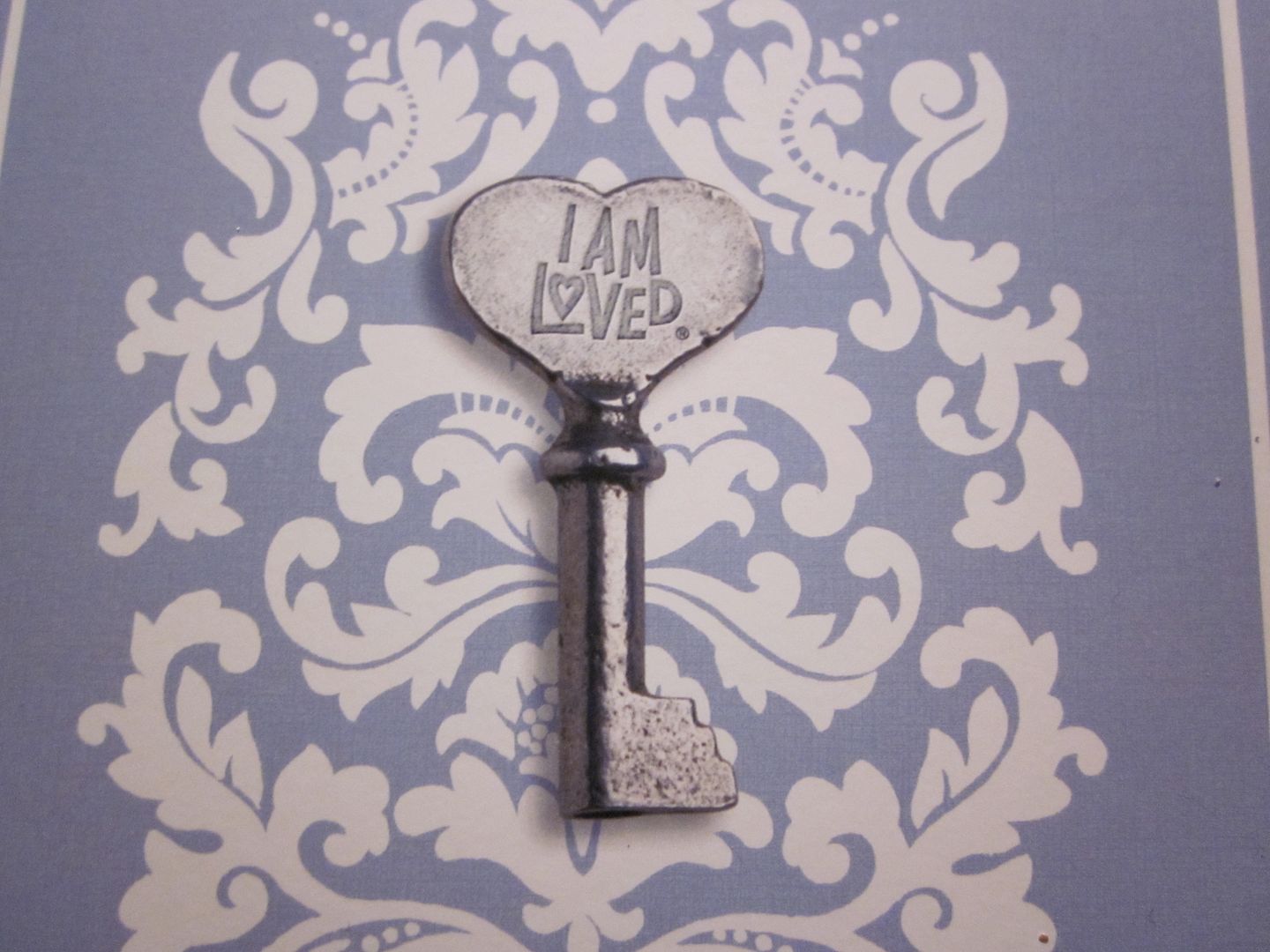 That's the part I really wanted.
I cut it out and the little part at the bottom.
Ran up to Hobby Lobby and bought some Shrinky Dinks because I couldn't find any around here. I know I had some, but who knows where it is. You know, I really need a kick back from Hobby Lobby. What would they do without me?
I cut out a piece that I thought would work once it shrunk.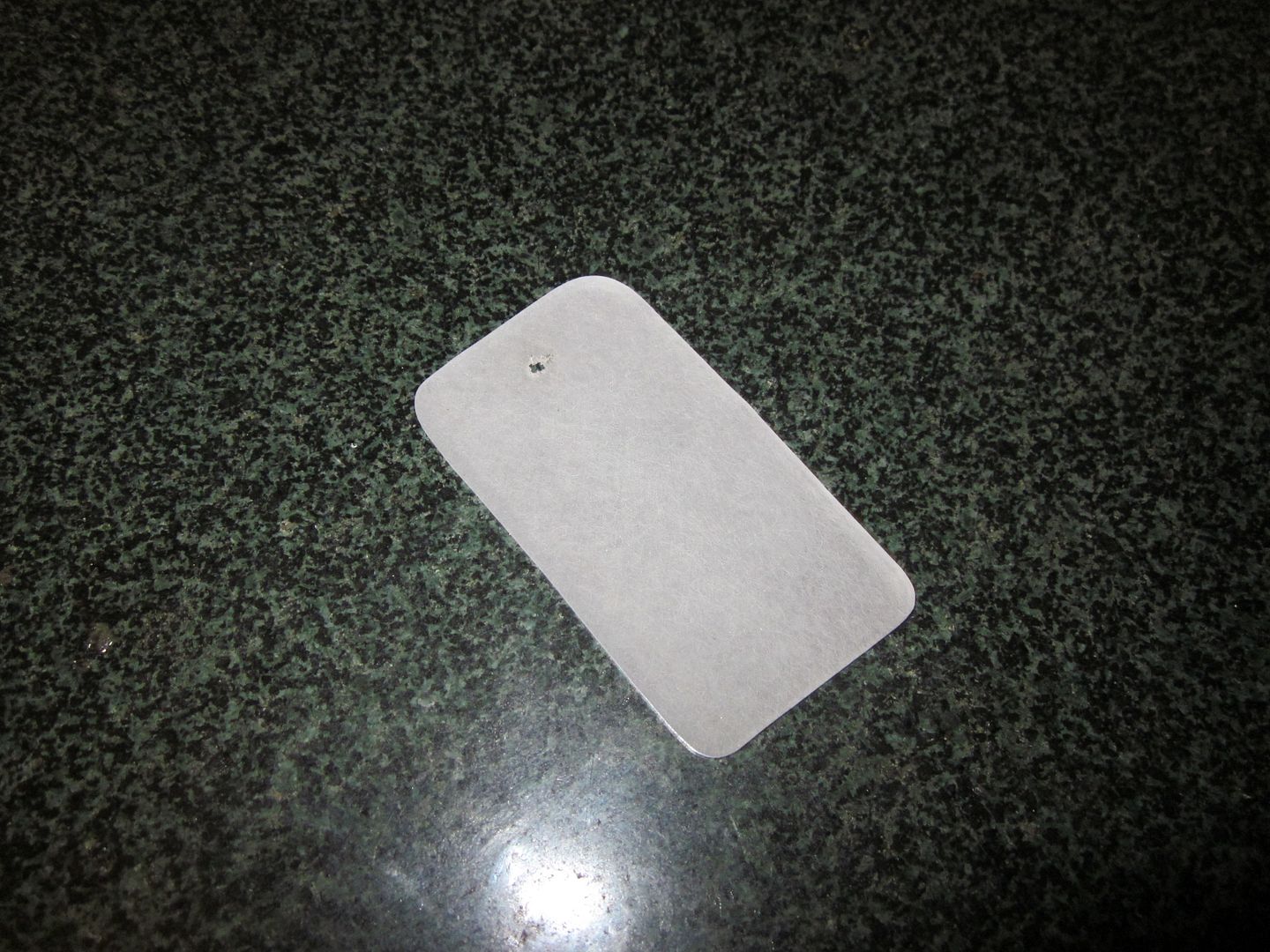 Then I Mod-Podged paper and the key and words on it.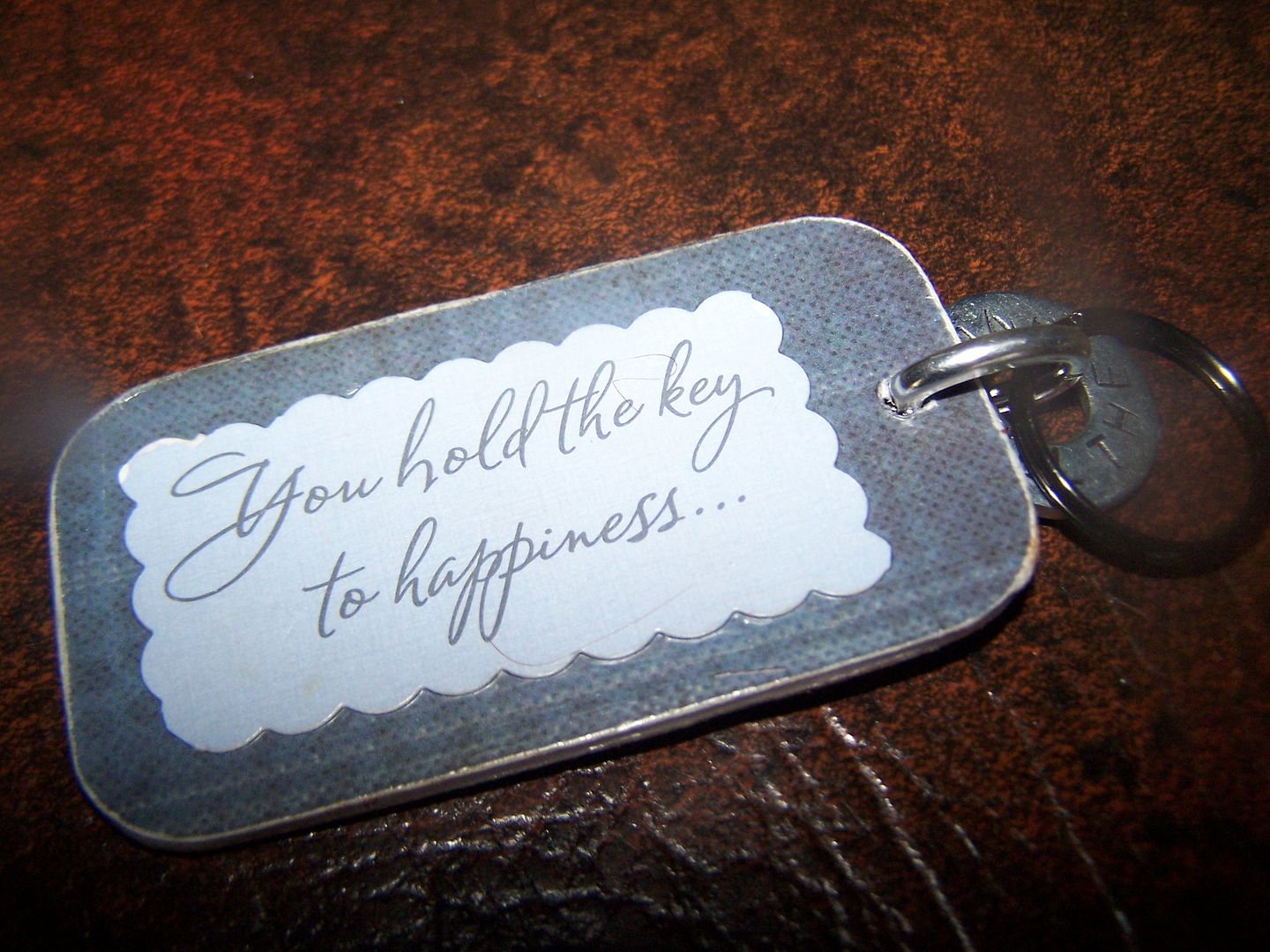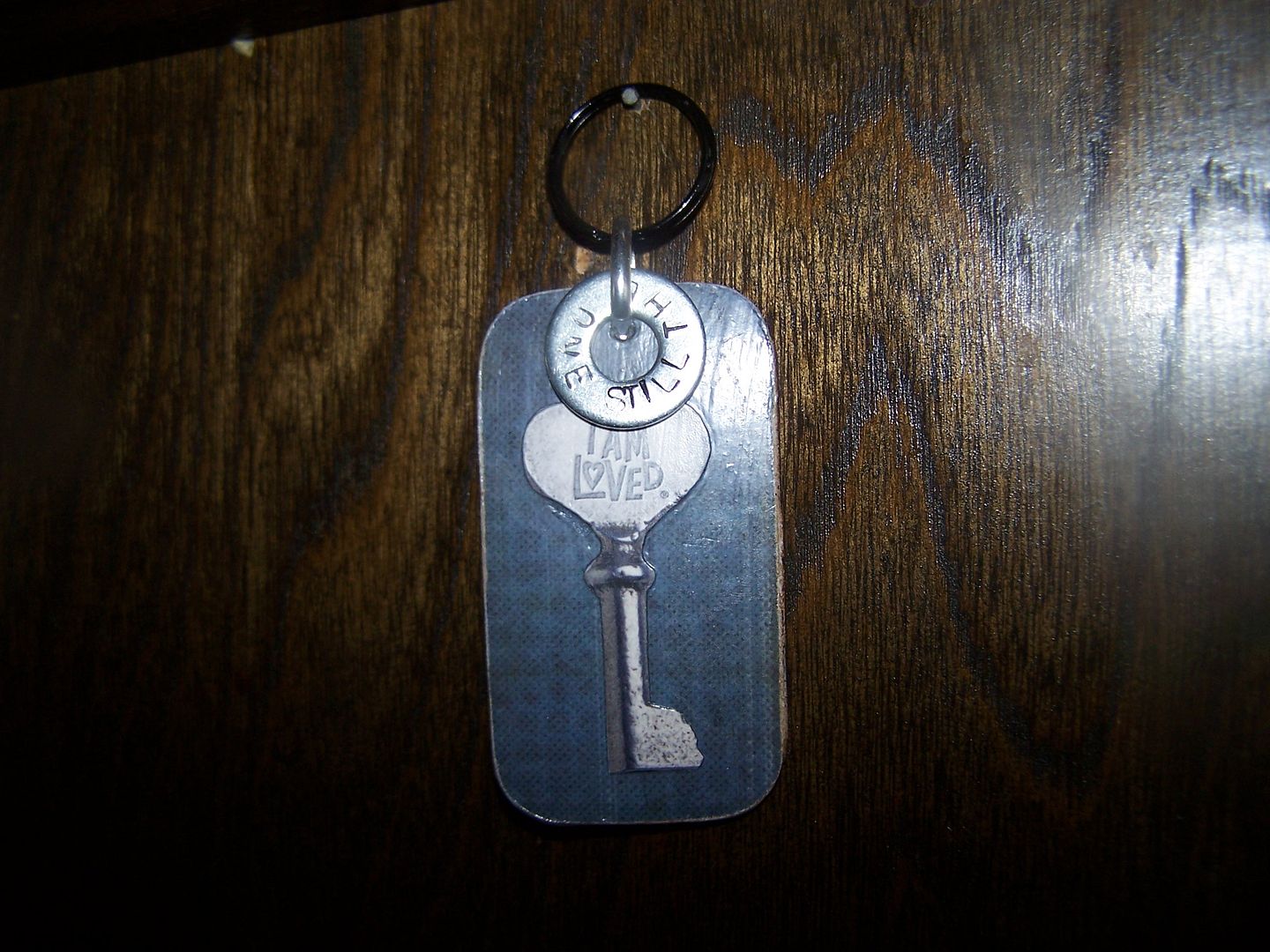 The washer was an after thought and I did it late one night in a hurry. I need to redo that part. I don't like it, it's messy. That's the good thing about giving something I made to Greg, I can take it back and fix it!