Remember these?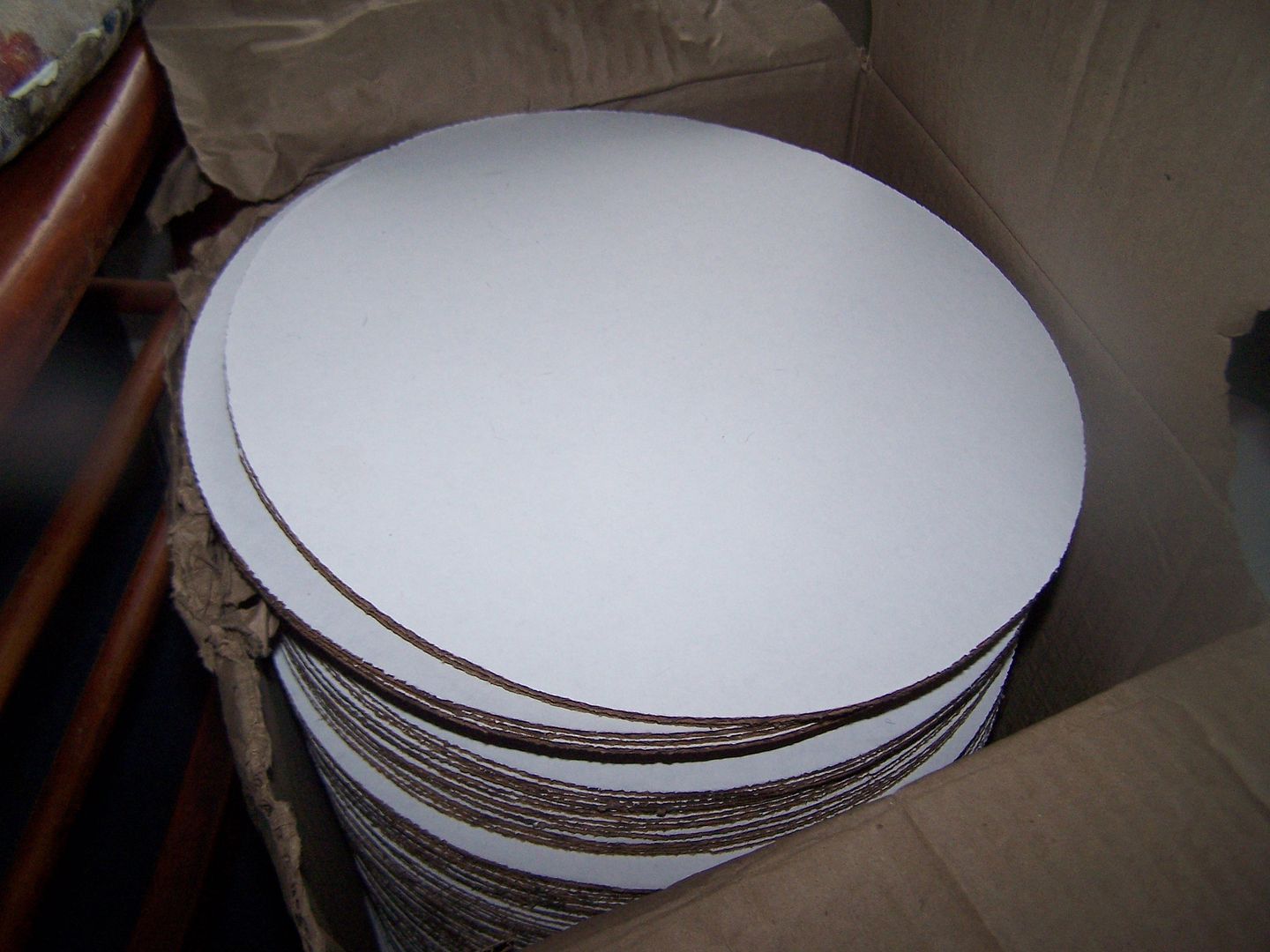 Those are the ones, you know, the elephant in my craft room! It doesn't matter what else I'm working on in that room, my mind is always going back to those cardboard circles. I gave in to Dumbo the other day and made Jace a wall hanging. Jacer is one little awesome baseball player!
I appliqued his name on baseball fabric. I have
tons
of that fabric! I think I'll make more purses for all of us this summer.
I sprayed a little glue on the cardboard and attached batting.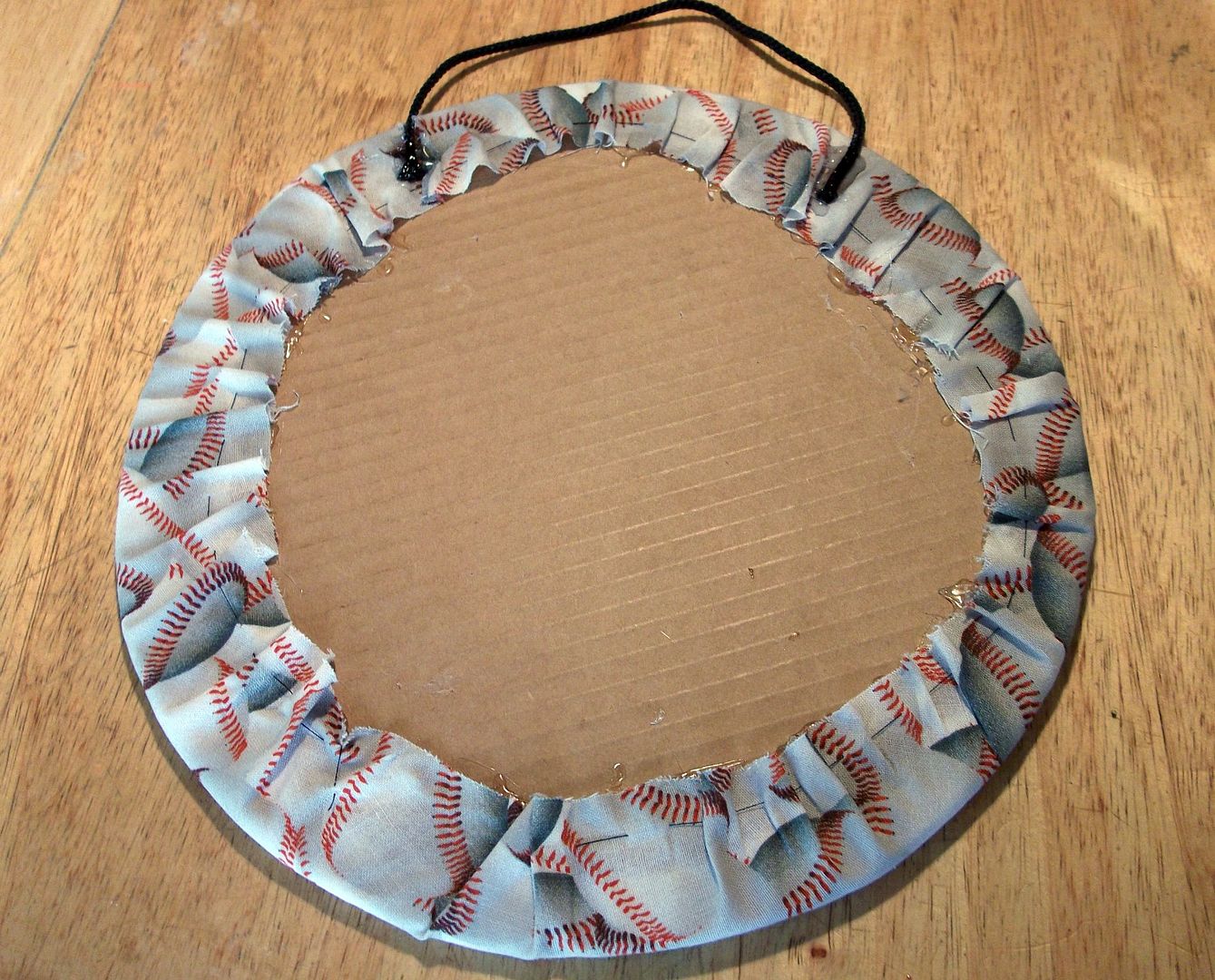 I basted around the circle and gathered it tight, then hot glued it.
I kept looking at it and thinking it needed a ruffle around the outside. Somehow though, I don't think ruffles and baseball go together so well!
I'm linking to