When Krissi was 2 (29 years ago), my dad made this bunk bed for her babies out of walnut.
It's now been passed on to her girls, Triniti and Tierni. My mom had made mattresses, pillows, and quilts for it, but we can't find them. I know I packed them away somewhere safe to save them, just haven't figured out where yet. So I went to work on it.
I made the mattresses and pillows out of an old crib bumper pad.
Isn't that fabric cute? Love it!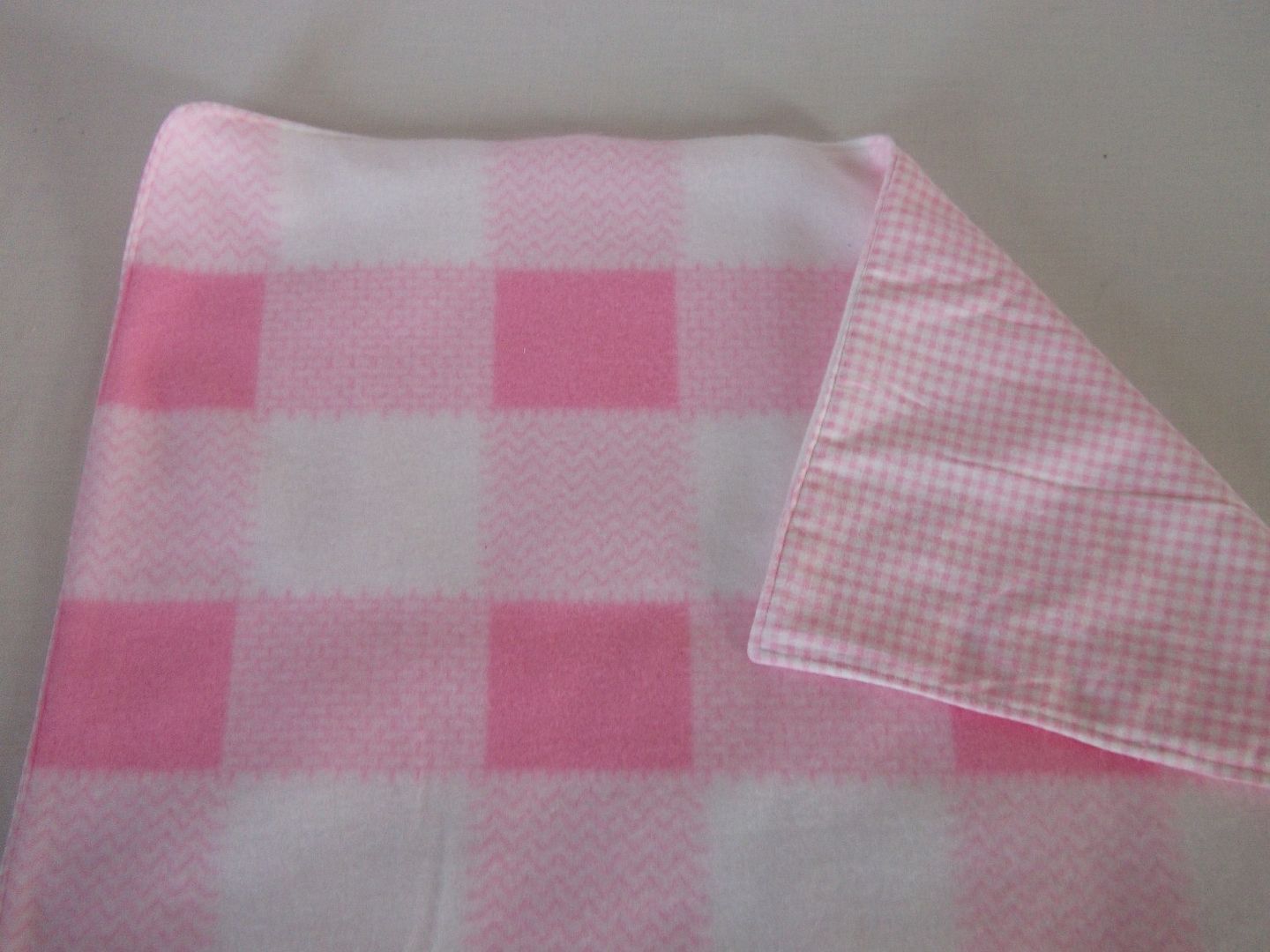 The blanket is fleece and flannel. I love pink.
I think this is going to work.
Jordyn saw it and loved that soft fleece and said her babies need a blanket, too. Off to make more. By the way, if Greg doesn't ever let me play with power tools, we may never know if I might have Daddy's woodworking talent.