I really don't know what to call this. It's not reverse applique. It's probably faux chenille not done right. I'll explain later. I found a long sleeve navy shirt I bought at Hobby Lobby on sale one time and stuck away. It's Jordyn's size, so she needs a valentine shirt.
Here's what I did.
I cut out 5 layers of the heart pattern I made.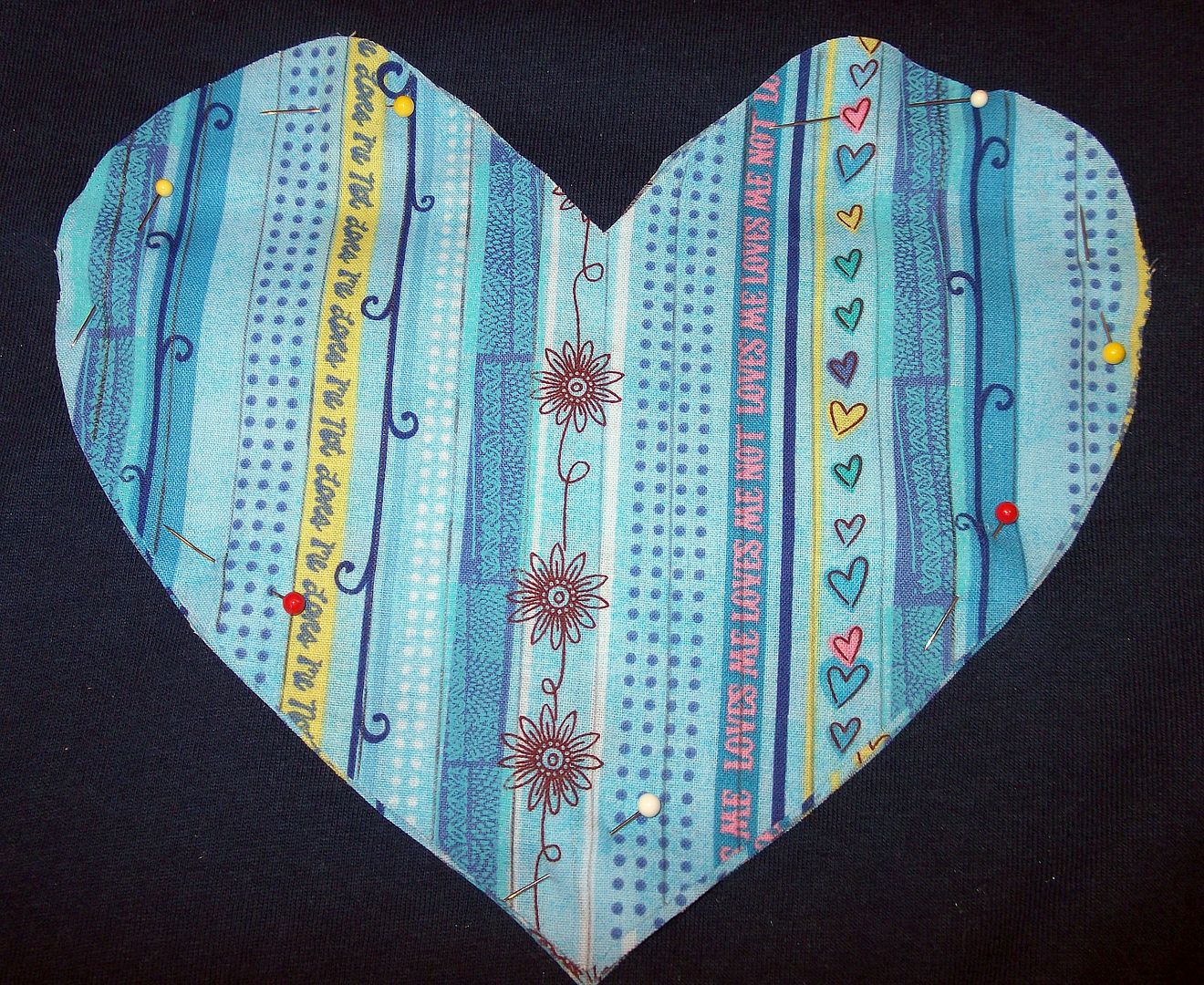 I marked the top heart with lines about 3/4" apart and then pinned the 5 layers to the front of the shirt.
I sewed down the lines but not around the hearts.
Now you start cutting between all the stitches. I cut all 5 layers because I wanted to see the navy between the rows. If you were doing faux chenille, you wouldn't cut the bottom layer. By the way, if you don't have one of these nifty (nifty? What old lady just said that?) scissors, you need to run, don't walk to JoAnns and buy a pair. I bought them when I started doing rag quilts and don't know how I lived without them.
All cut up, throw in the washer so it gets all raggy looking.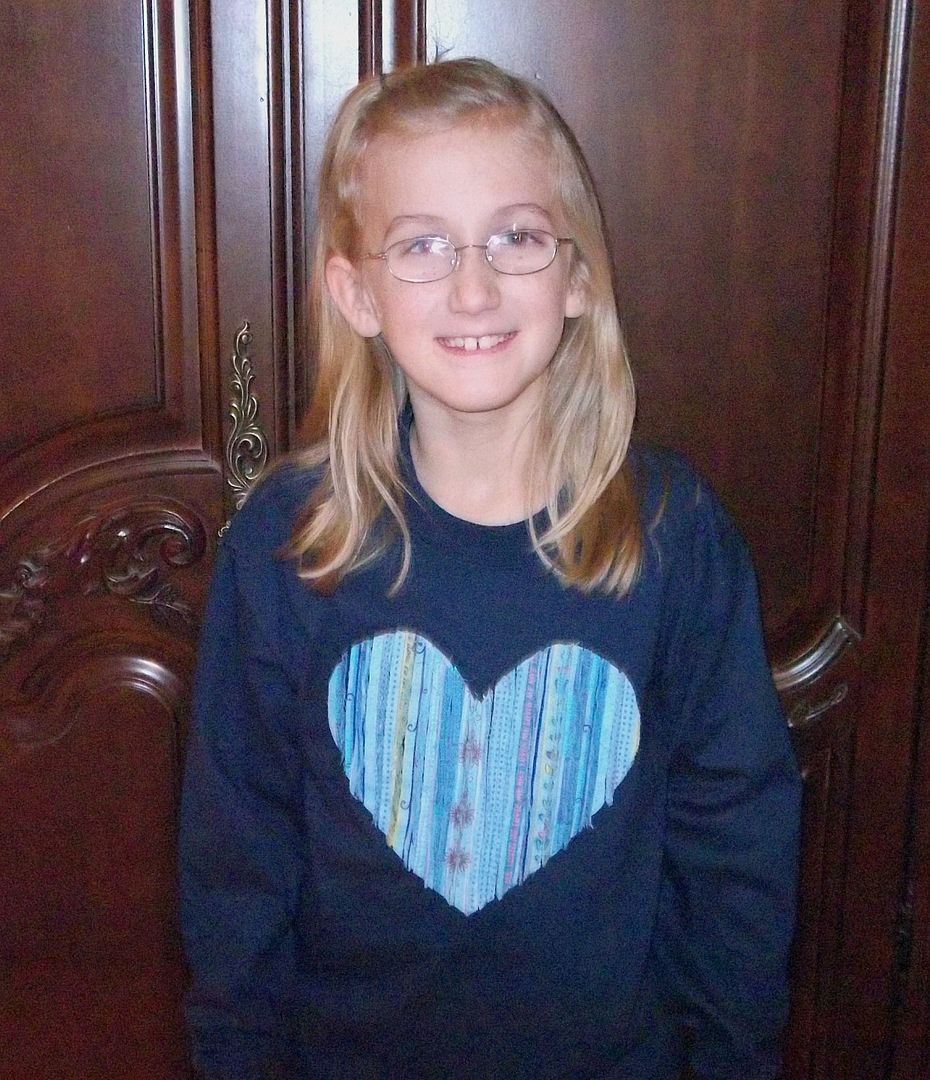 We took this picture right after I finished it so it hadn't been washed yet.