Let the party begin!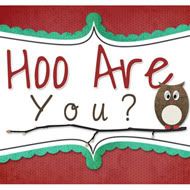 Here are this weeks questions from Night Owl Crafting. Click on the button and play along!
Where do you usually have your thermostat set at in the winter?
I think it's at 68, but if I get cold, I turn it up.
What room do you tend to put off cleaning until last?
Our bedroom. I am getting better now though since we painted it and prettied it up.
Do you like to clean with music on or off?
When do you take time to blog?
Always early in the mornings. Sometimes in the afternoon if Greg is working.
How much time do you spend looking at other blogs a week?
Oh my gosh, I was going to say at least an hour, but I thought the question was how much time in a day. So I guess the answer would be 7. That sounds horrible, doesn't it? Let's just keep that amongst ourselves and not tell Greg!!!
See you tomorrow.