I made this a long time ago, but it is still one of my favorite things.
I just cross stitched a circle and put it on cardboard and glued to the back of a 4" wreath. I'm posting about this so I remember at Christmas to make ornaments like it. Who's taking bets that I'll still forget?
Here's a few pictures of our famous blizzard we had yesterday.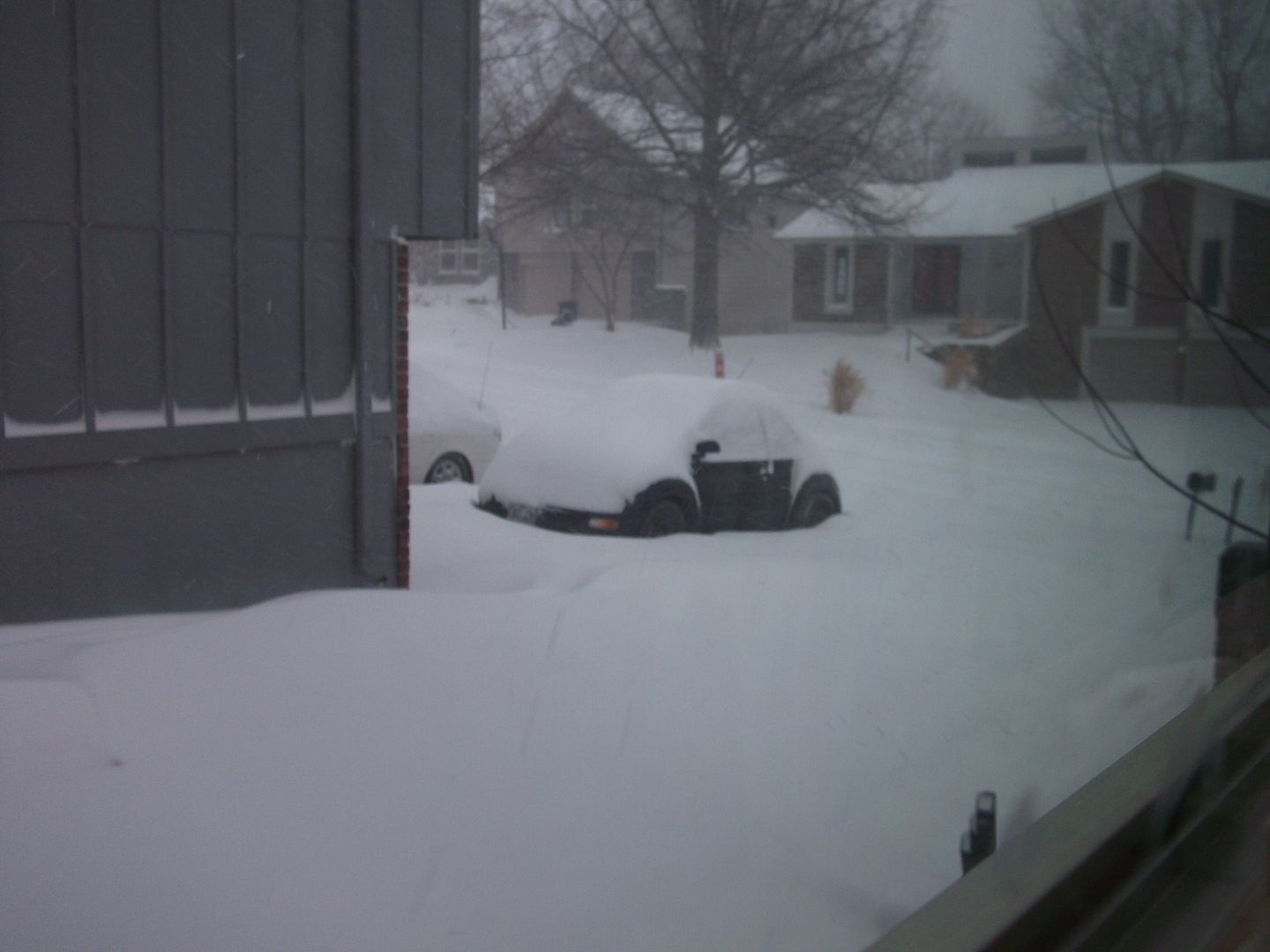 I went out on Monday before it hit and bought paint for our bedroom. Greg and I moved all the furniture out and painted all day yesterday. I've got to tell you, we had a great time! I'm pretty sure though, that he's going to be more than happy to go back to work tomorrow!