It's funny how you can have something you made years ago hanging in your bedroom and kind of forget about it. During the blizzard this week, we've been painting and redoing our bedroom. Everything came off the walls and furniture out! As I took this off the wall, it brought back so many memories.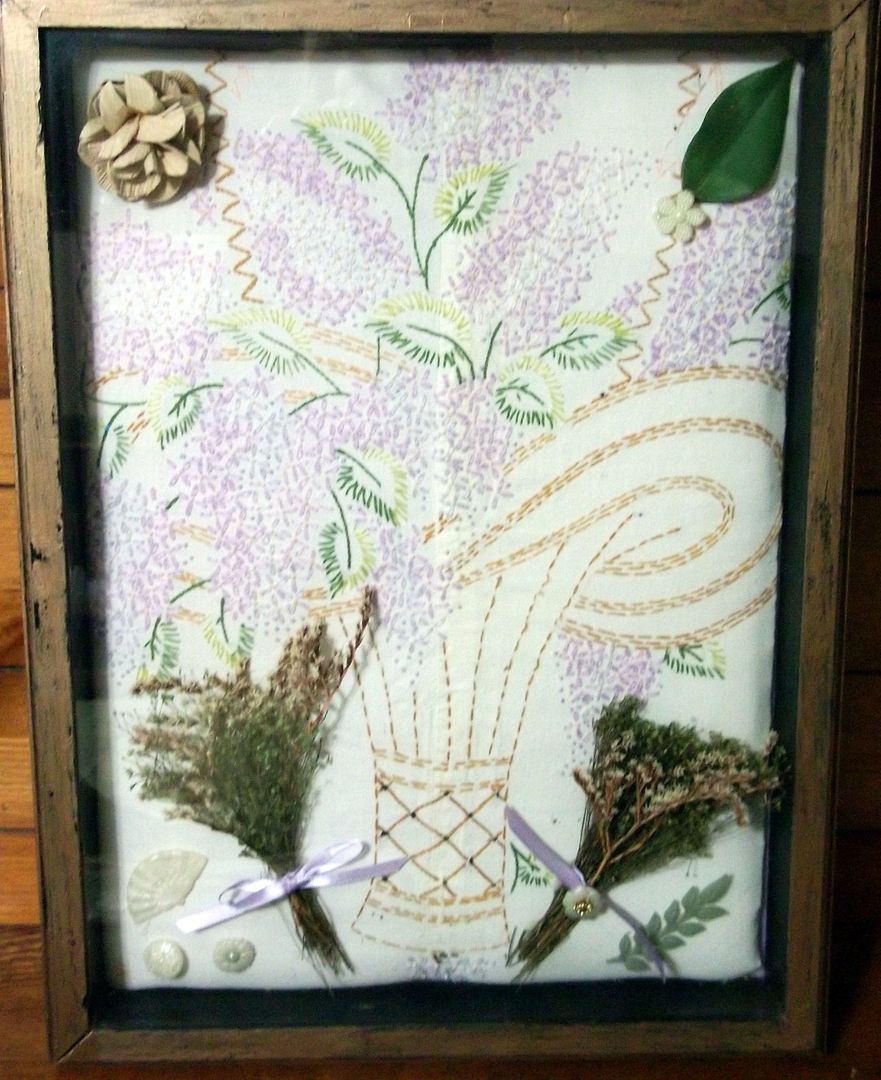 The story behind it is kind of long, but you need to hear it. I made this for my mom probably 20 years ago and when she went to Heaven, I brought it home and it has been hanging on my bedroom wall ever since. Here's the story. I stopped by my mom's house one day and she was sitting in her chair crying. My sister-in-law from New York had been there and did some cleaning out for her. Mom was upset because she had taken a tablecloth that mom made the first year her and my dad were married (1939) and ripped it to be used for rags. I know, get the tissues. I went to the garage and grabbed the pieces and brought it home. Luckily, that big flower that she hand embroidered was all still together. I put it in a shadow box with batting and cardboard and then added the little embellishments. She loved it!
Look at all those little stitches! I obviously did not inherit my mothers patience!
Thank you, Vicki, for helping me figure out what year Mom and Daddy were married.
I miss you, Mom.