I'm probably going to rehab with Charlie Sheen. While they're working on getting the crazies out of his head, I'll be in the next room getting the Dimensional Magic pryed out of my hands! I moved on to bottle caps now.
It's really not my fault. Those bottle caps and pretty little stickers were calling my name the other day.
I glued the pink paper down first and then stuck the sticker on and added the Dimensional Magic.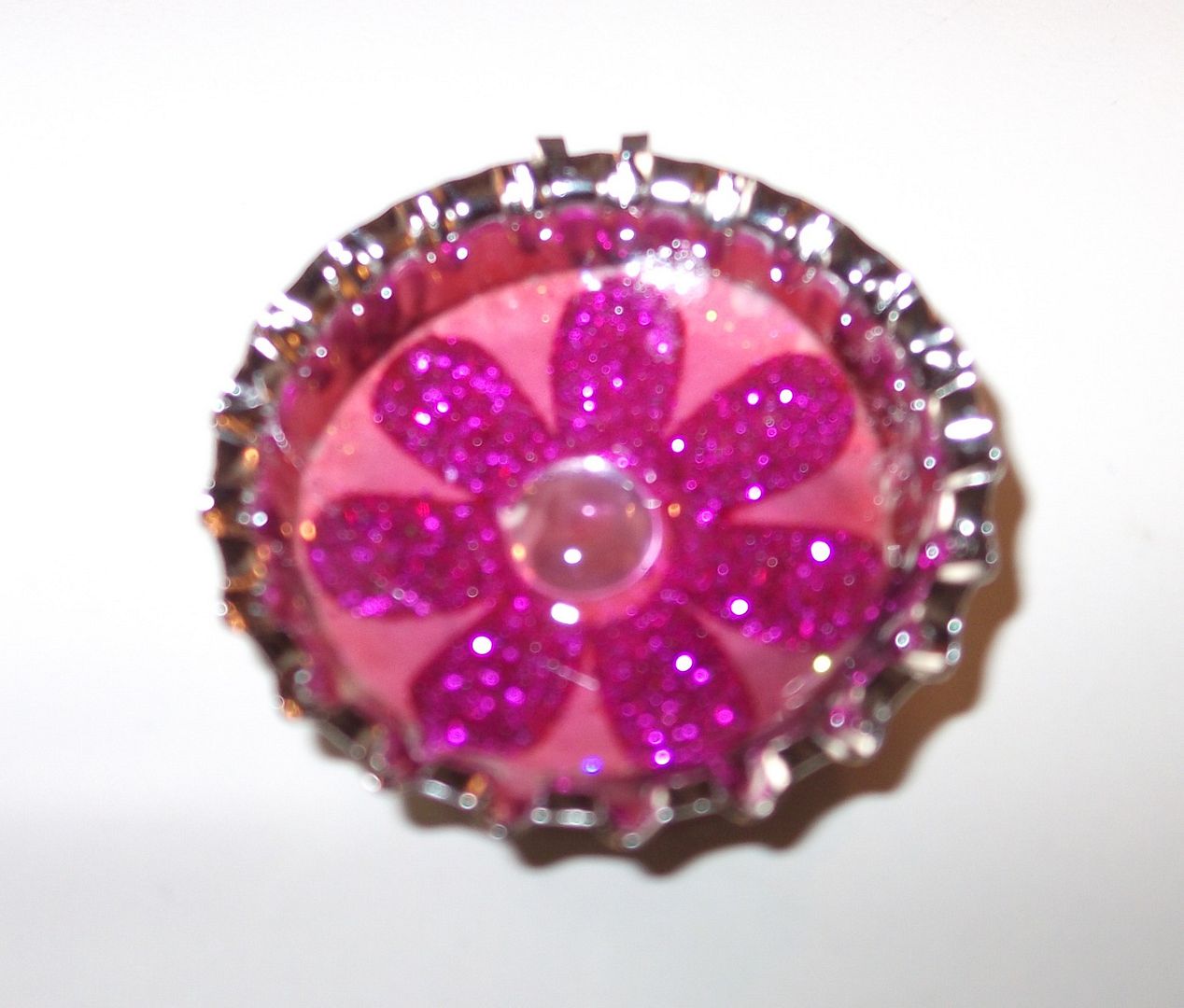 I really wasn't sure how it would work, but it did what it was supposed to. I love when things work out that way!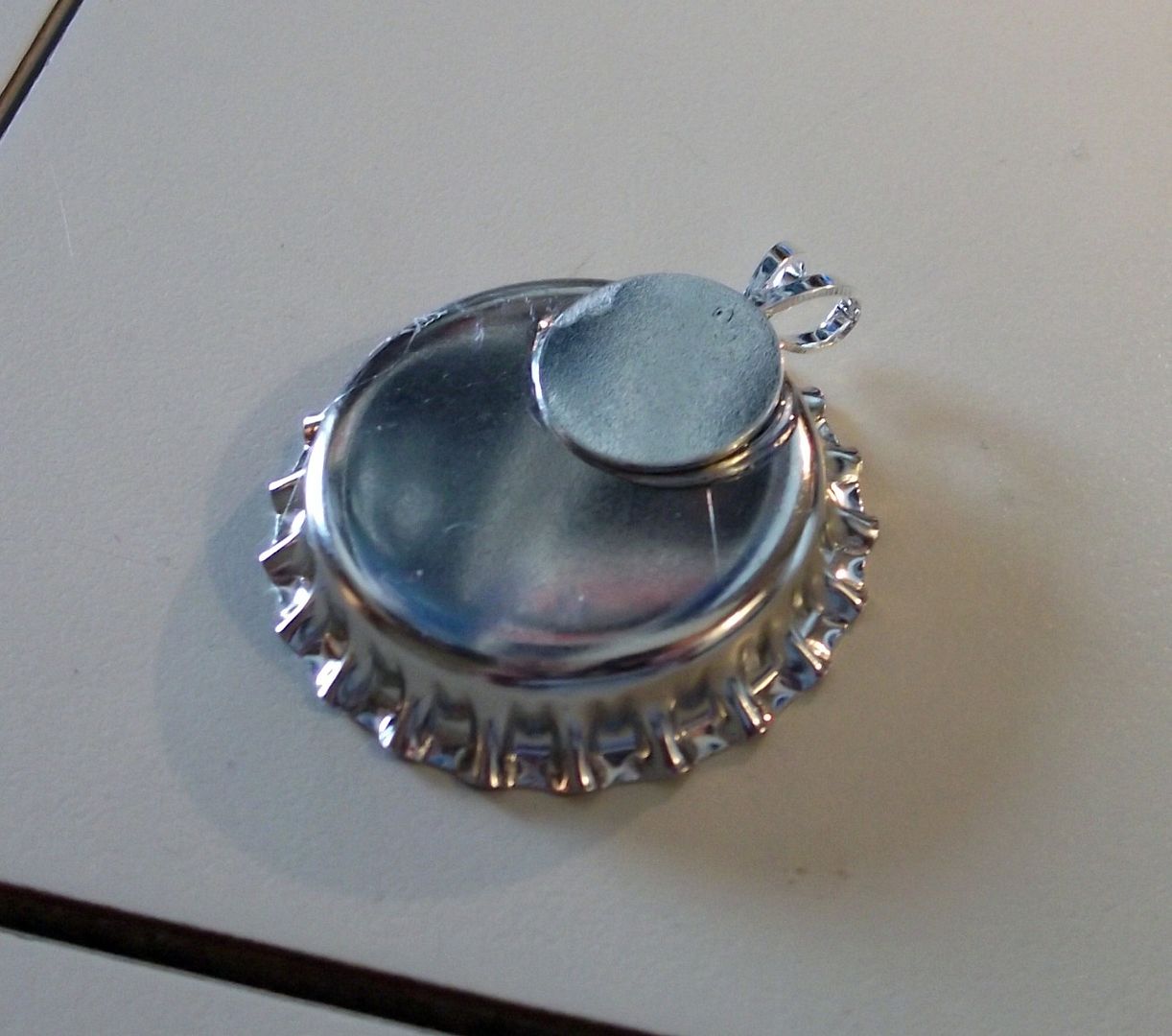 I glued a bail on the back, added a jump ring and leather cording.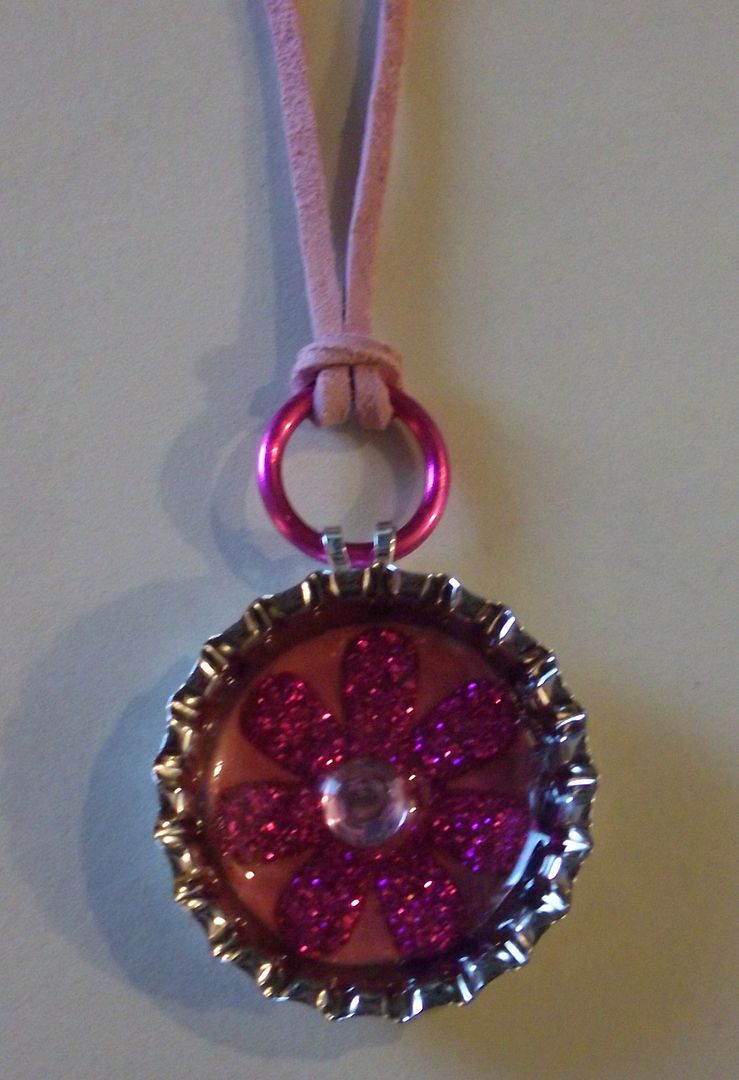 I'm making my weekly trip to JoAnn's today. Anybody need anything while I'm there?