I've had several people ask me how I cut my circles for my washer necklaces. I'll show you first how I used to do it and then I'll show you the easiest and most brilliant discovery I have ever made! Wow, that sounded bad, didn't it?
I would take the washer and trace around it.
I cut around the outside using regular scissors, but found it easier to cut the inside with my little sewing scissors. That was how I
used
to do it. Then I found these and made my life a whole lot simpler!
My washers are just a hair bigger than 1 1/4" and the hole is 3/4". I found circle punches that size.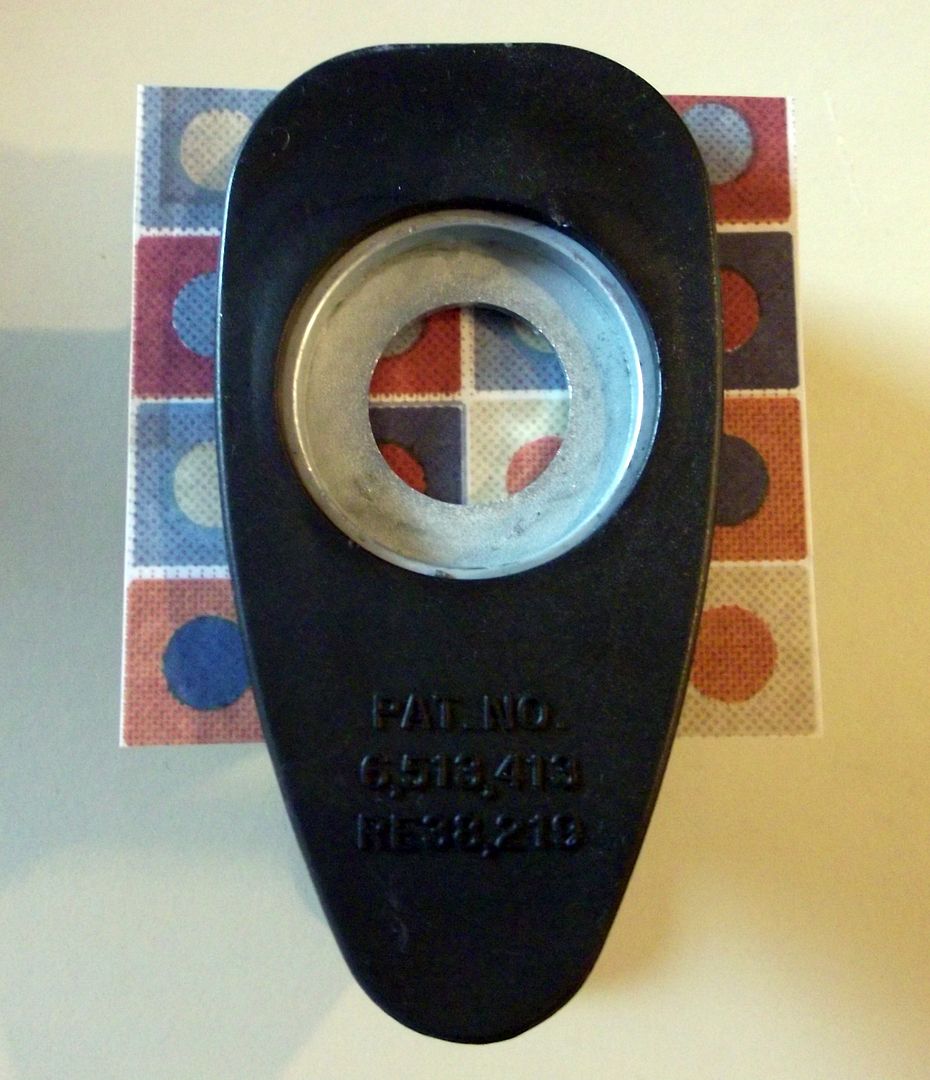 Cut the small hole first and make sure you turn the punch over so you can see where you want the hole to go.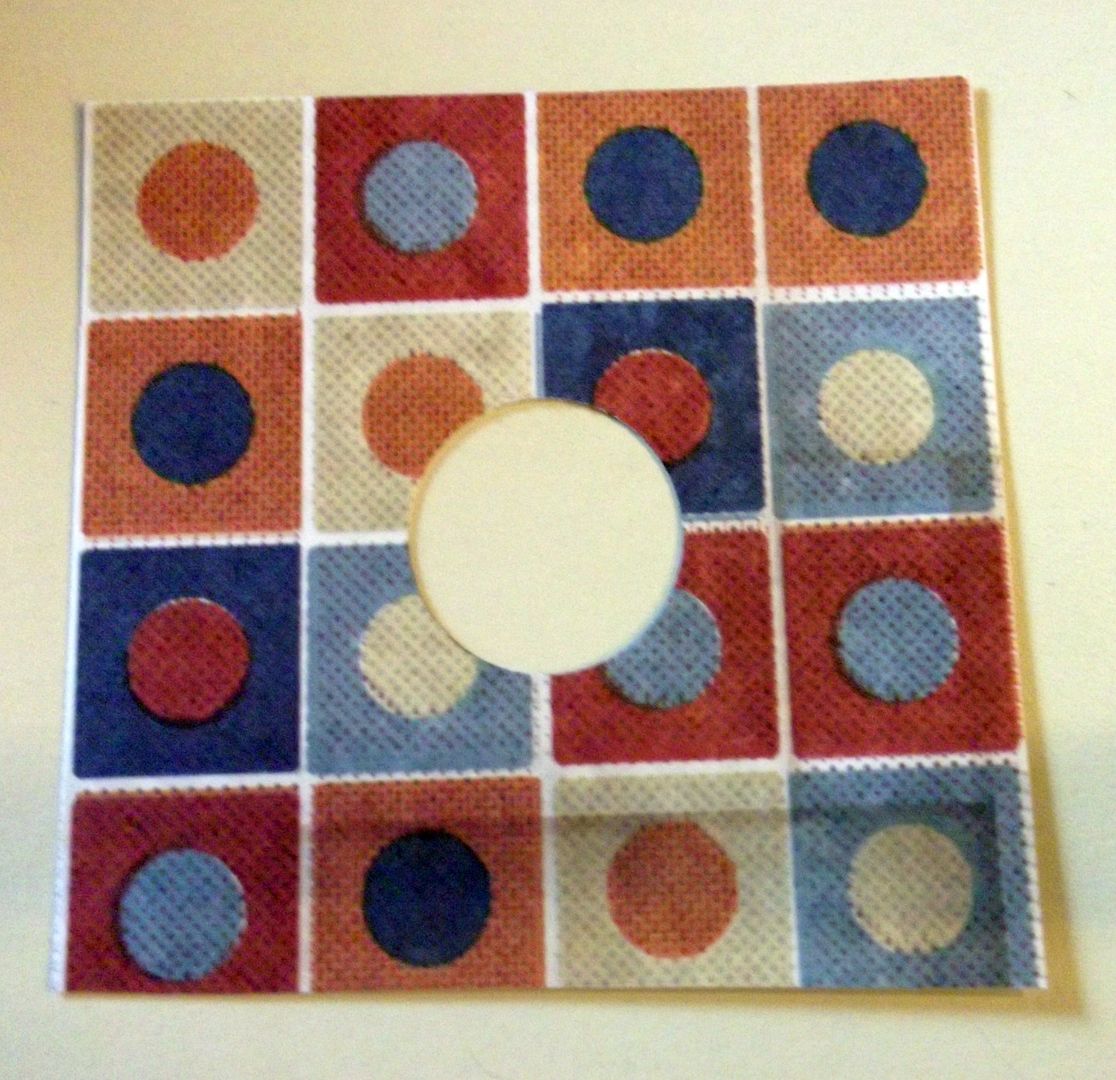 Line up the paper in the big punch and center your hole.
Wa-la! Perfect circle! You're going to love this! Once you start, you'll be punching everything!
These are the only two things I use to put the paper on.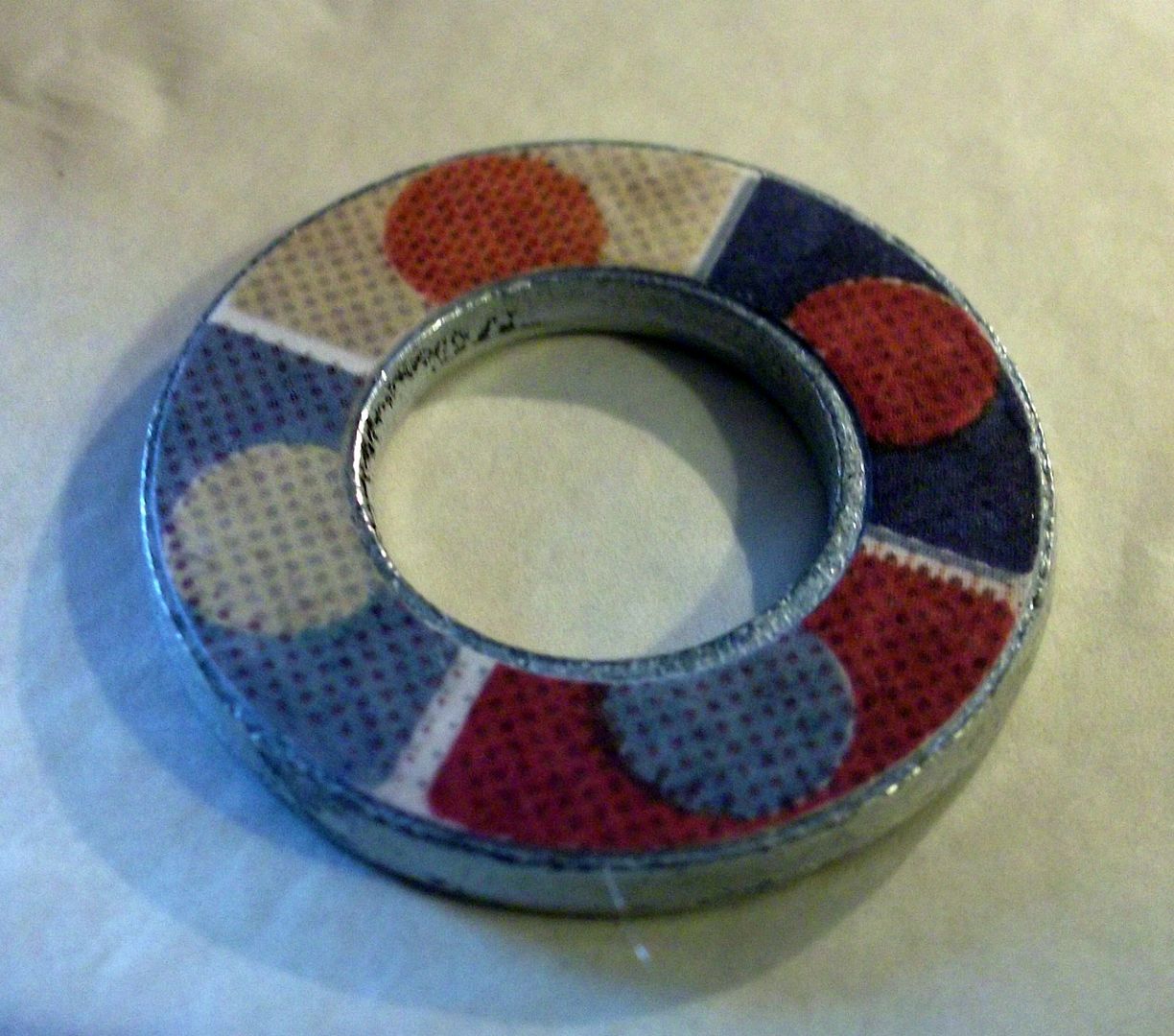 Put a coat of Mod Podge on the paper and put it on the washer. When it dries, add a coat over the top. Make sure you get to the edges to seal it.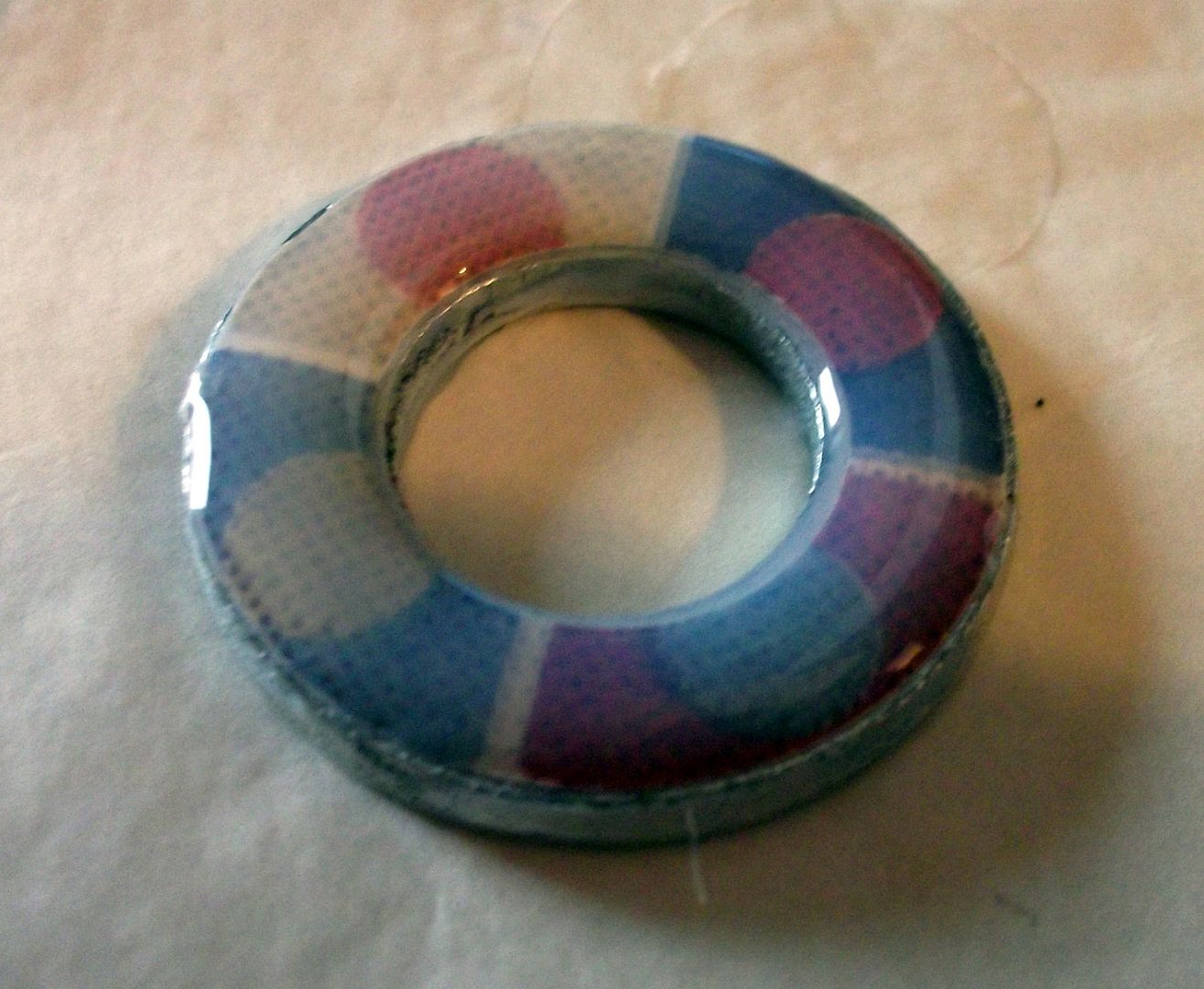 Put the Dimensional Magic over the top. I start from the outside all the way around and move to the inside. If you happen to get any bubbles, just pop them with a pin or toothpick. Before I start, I always put a little dab on the paper first to get any air bubbles out and that seems to help.
I use leather cording and put the washer on it by looping the ends through.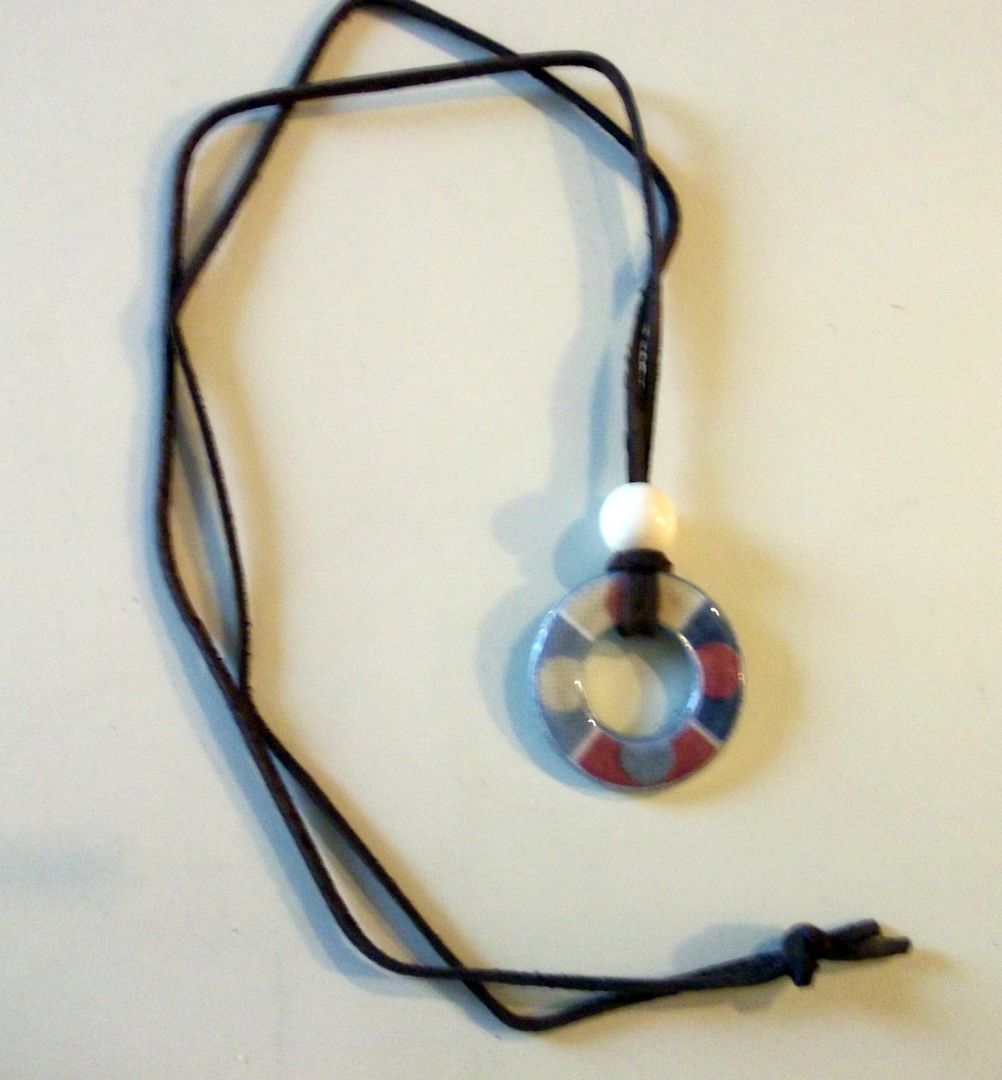 Add a little wood bead and tie a knot at the end. I know that cord looks crinkly, but it just came off the roll and that goes away.
So, is everybody off to buy punches? Don't forget your coupons!
I'm linking to: