I've been so excited lately about getting new followers and then being asked to do a guest post, I wanted to give a little something back. I'm giving away this bottle cap necklace and bracelet I made.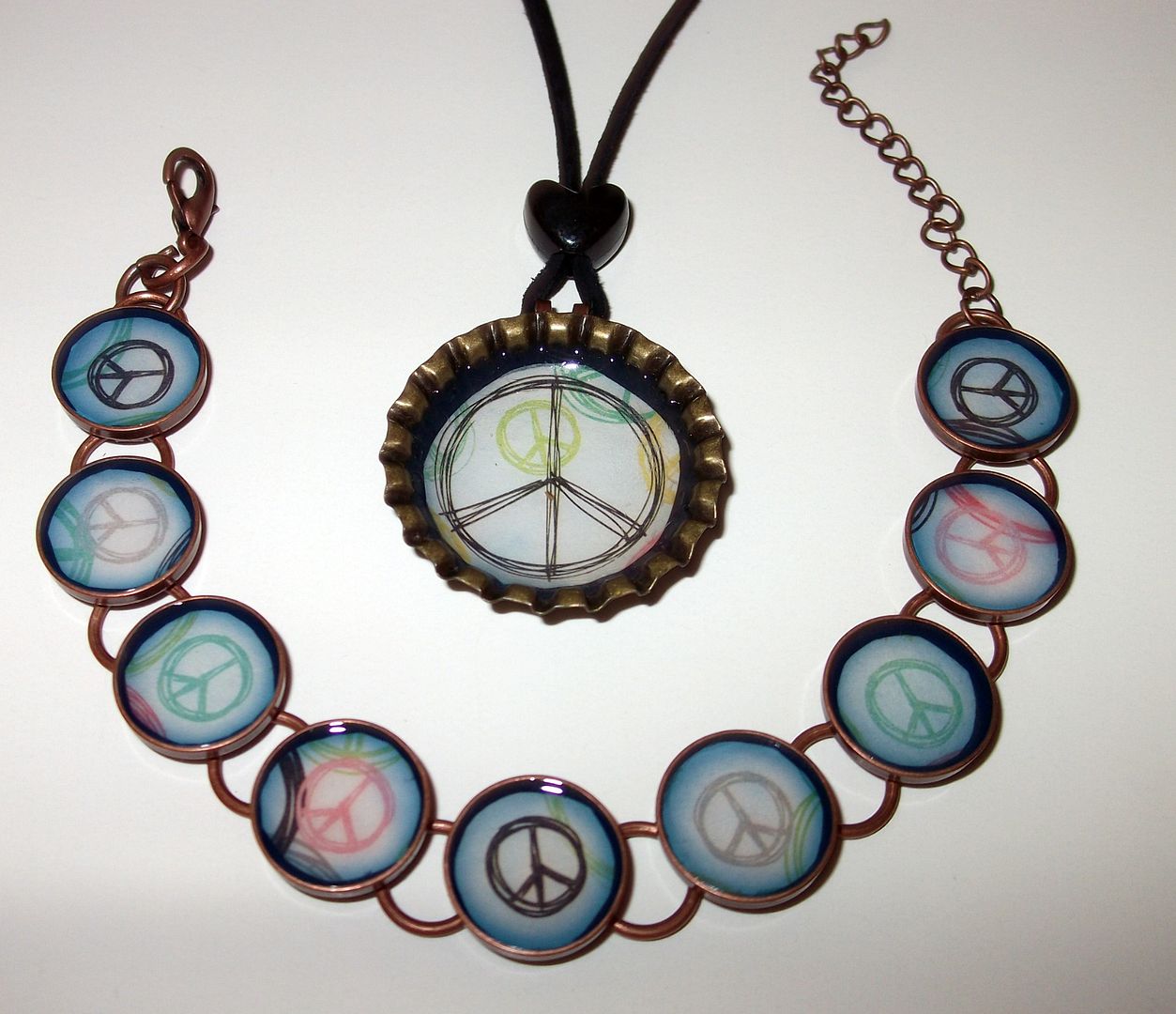 A little thank you to everyone for helping to make me one happy girl!
All you have to do to have a chance to win it is be a follower of A Creative Princess.
Just leave a comment and let me know if you are already a follower or a new follower. Be sure to leave your e-mail address if it's not on your profile. Giveaway will end next Tuesday (the 29th) and winner will be announced on Wednesday (30th).