I need a little help here. See this?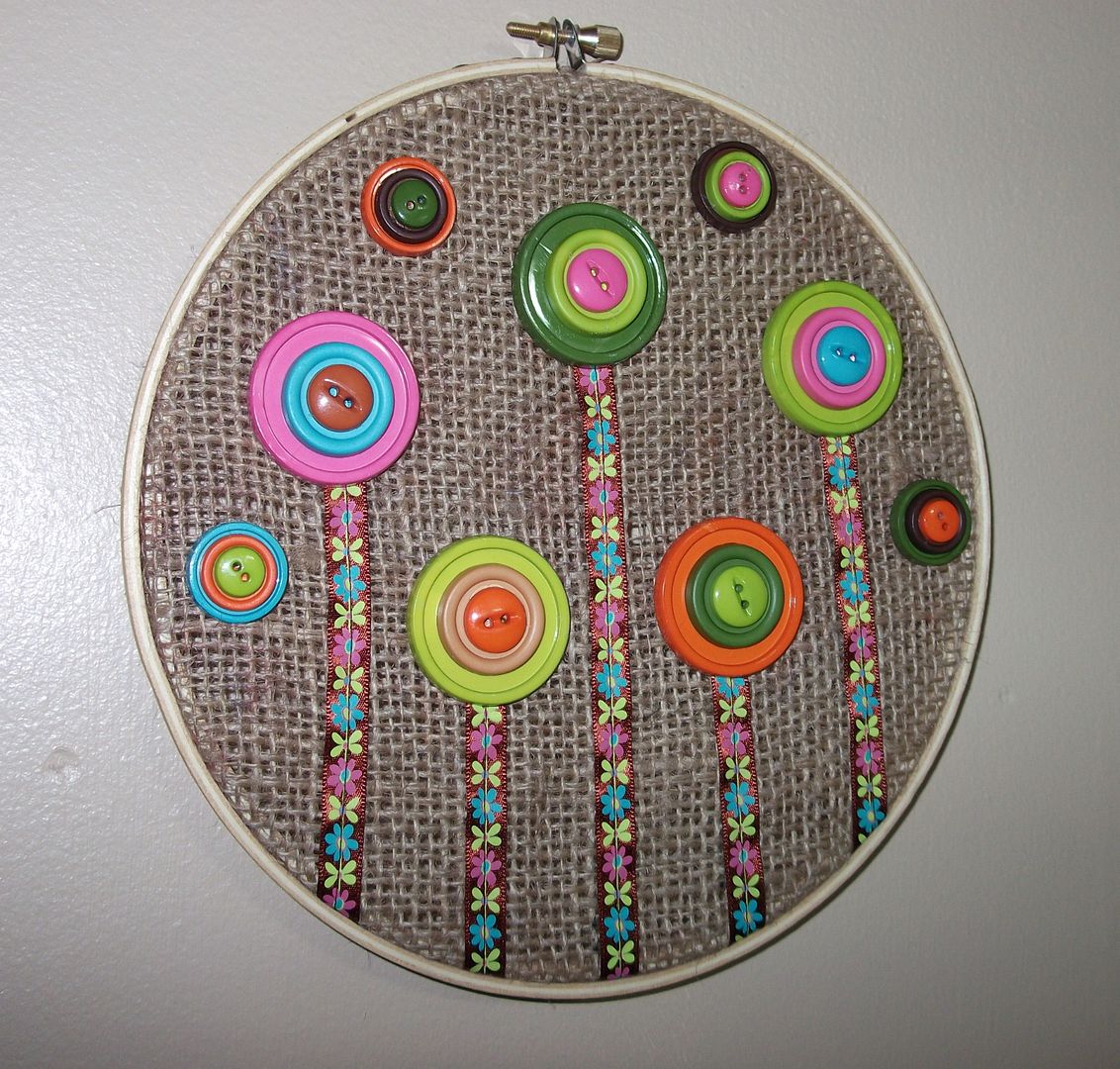 I made it one day while Greg was at work and couldn't wait to show it to him. When he got home, he wasn't impressed. How sad for me. I still love it and am not going to put it in the Hall of Shame.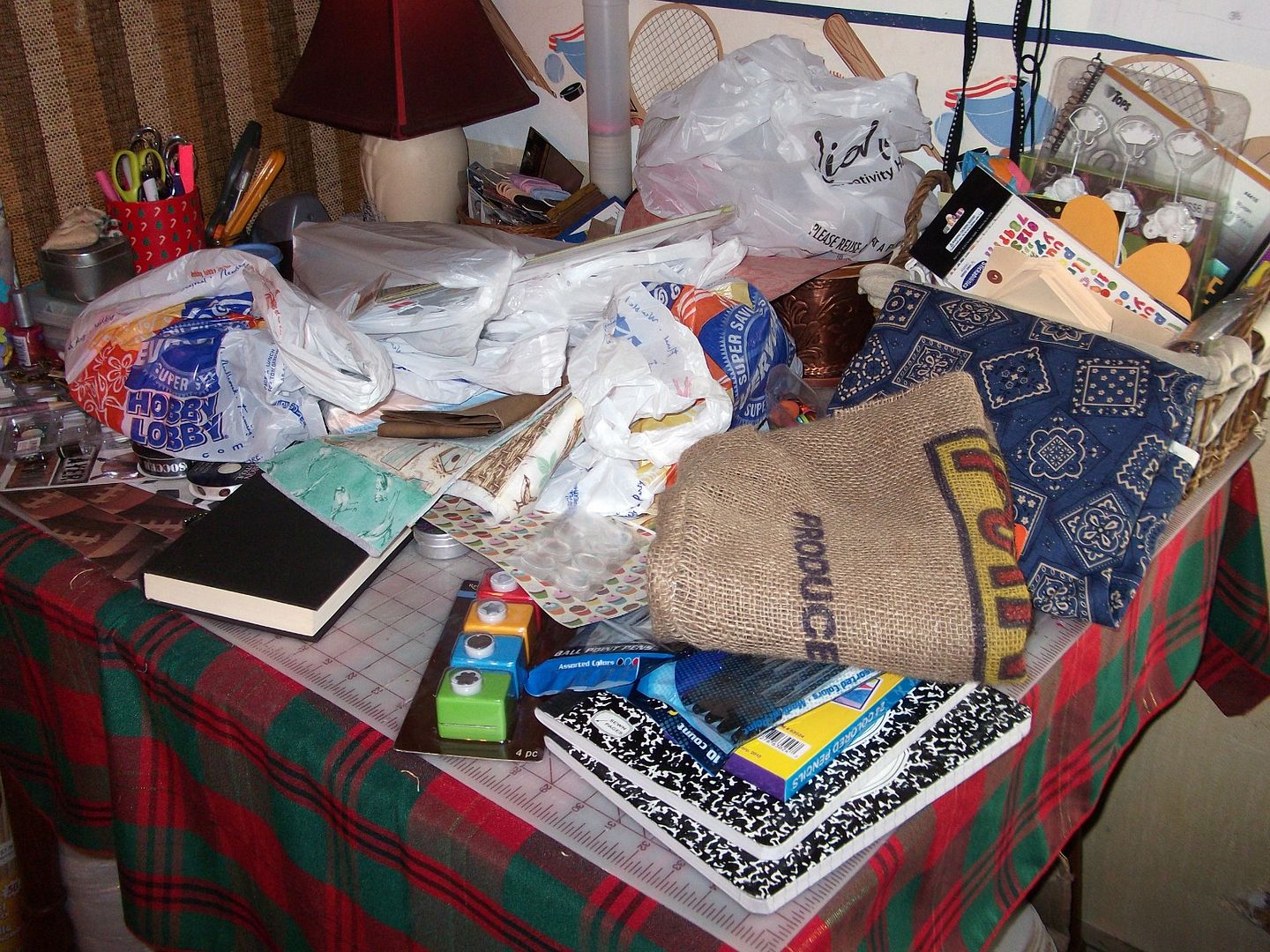 Remember that mess? And yes, it hasn't got much better, but see that burlap potato sack? I want to do something with the front of it with the printing, but I cut a small section off the back.
I glued different colored buttons on top of each other and then glued them to the burlap. Put it all together in a wooden hoop and this is how it turned out.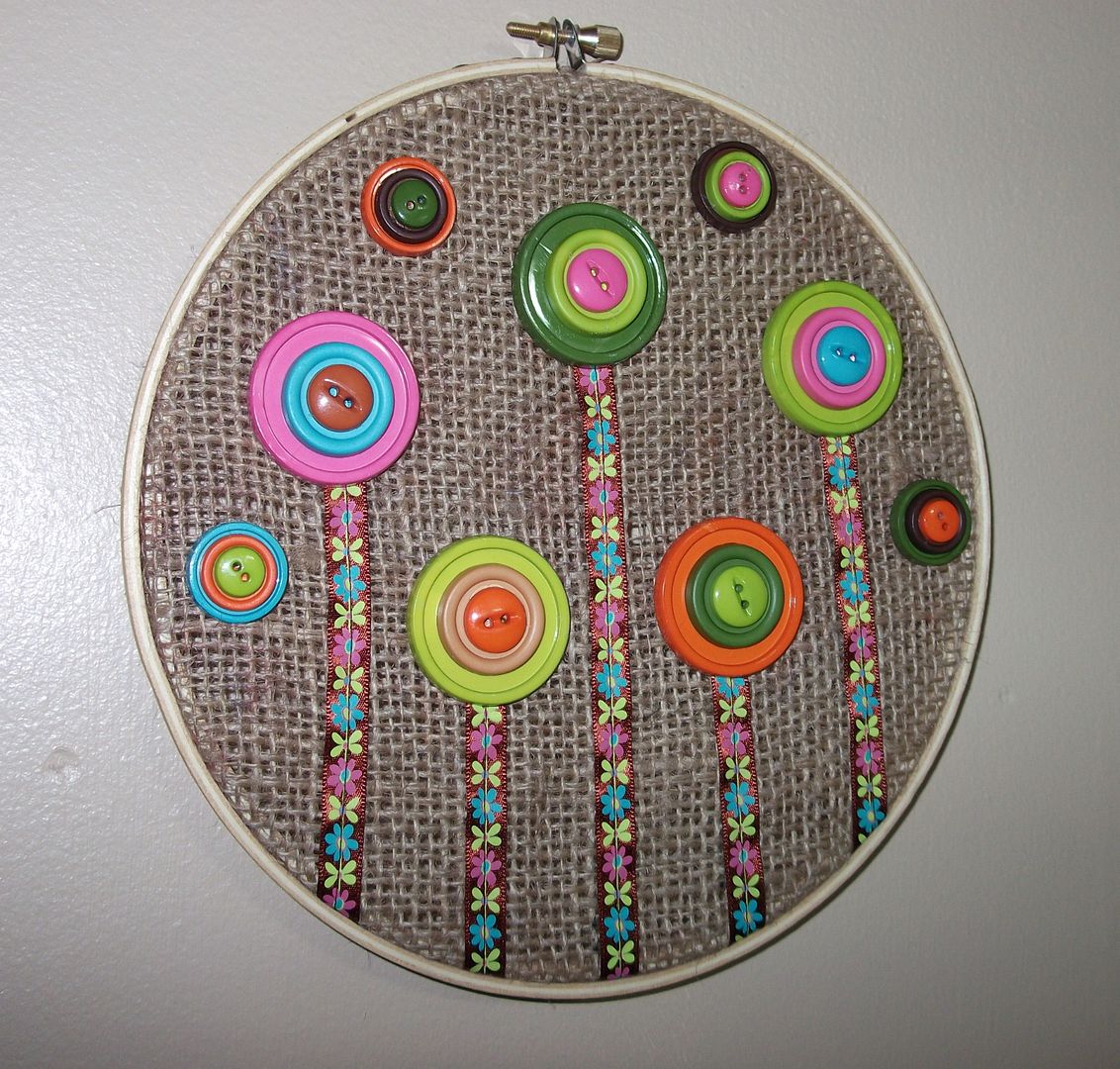 It just makes me think of Spring and since it's cold here again, that's not a bad thing! I think I'll hang it somewhere where Greg has to look at it everyday!