Don't forget to stop by
Night Owl Crafting
and play along. It's fun to see what everyone else's answers are.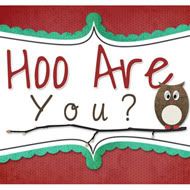 1. Do you make a budget and keep it, or just fly by the seat of your pants?
The truth is I fly by the seat of my pants.
2. Do you do spring cleaning and if so which month?
I try to start cleaning each room real deep during the winter so when spring is here, I'm not stuck inside cleaning. I want to work outside when it turns warm.
3. Are you a yard sale lover and do you have them and go to them?
I used to have them when my kids were little. Now it's just too much work! I do love to go to them, though.
4. What do you take when you have a headache?
This one is easy. Greg works for Bayer so of course, I take Advil.
5. Name 3 things that you feel lucky to have in your life!
My family, our friends, and the fact that I don't have to work.
See you tomorrow.