I'm so glad it's Tuesday and I can play along in the always fun blog hop at
Night Owl Crafting
. Now I have something to do so I can quit worrying about what we're going to with Charlie Sheen!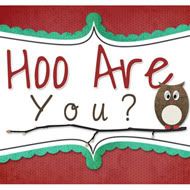 Here are this weeks questions.
Do you pay your bills online or through snail mail?
Greg pays all the bills and does most of it online.
How many email accounts do you have?
Do you use XM/Sirius, radio, ipod, CD, or etc.. in your vehicle?
I'm a simple kind of girl, just a radio.
What shows are sparking your interest on TV right now?
American Idol! The Bachelor (I hate to admit), Desperate Housewives, Survivor, Celebrity Apprentice, Modern Family, and soon Dancing With the Stars.
Name 3 things that you think of when you hear the word "GREEN"!
Money, grass, and how I feel some mornings.
Okay, that was fun! Now, what are we going to do about Charlie?