A long time ago when my kids were little and I was at home with them, there was no such thing as blogging! I wish there had been! Anyway, I sewed at home for 2 different designers. The first was Linda from Goose Girl Creations. She did patterns and I appliqued all her samples that would go into shops. The second was Jenny from Briar Patch and she did craft shows all over the US with appliqued clothing. It was great money for this SAHM. Unfortunately, I did so much of appliqueing that it's taken a long time for me to get back into it. I learned a few tips along the way and just wanted to share. This is going to be a long post so you might want to go grab a Snickers!
First thing I would do is iron the Wonder Under to the fabric first and then cut out. Even if you don't use it all, you still have fabric leftover with the Wonder Under still on it for future things.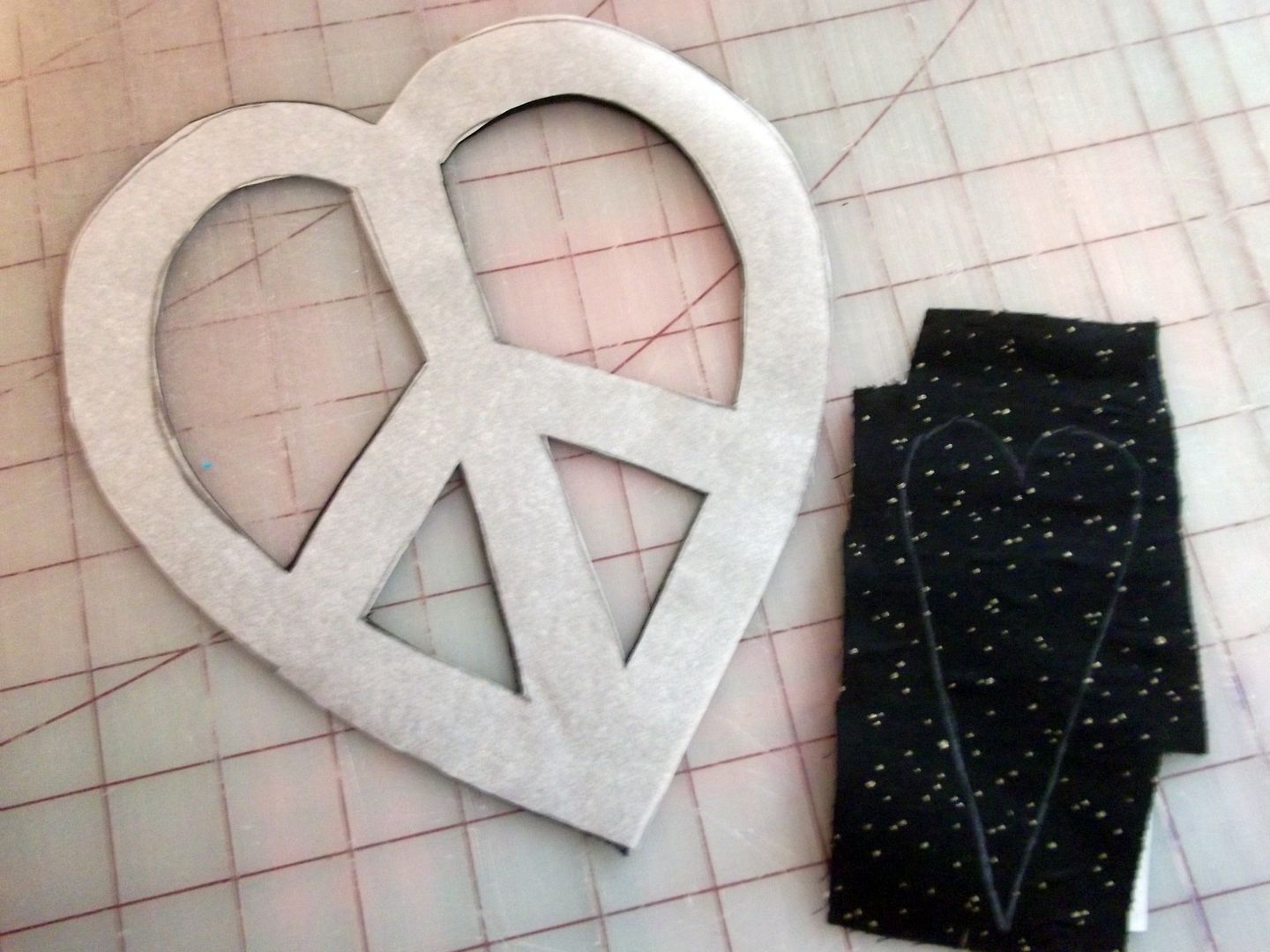 I usually mark on the right side of the fabric like in the heart. I really don't know why I didn't on the peace sign in the picture.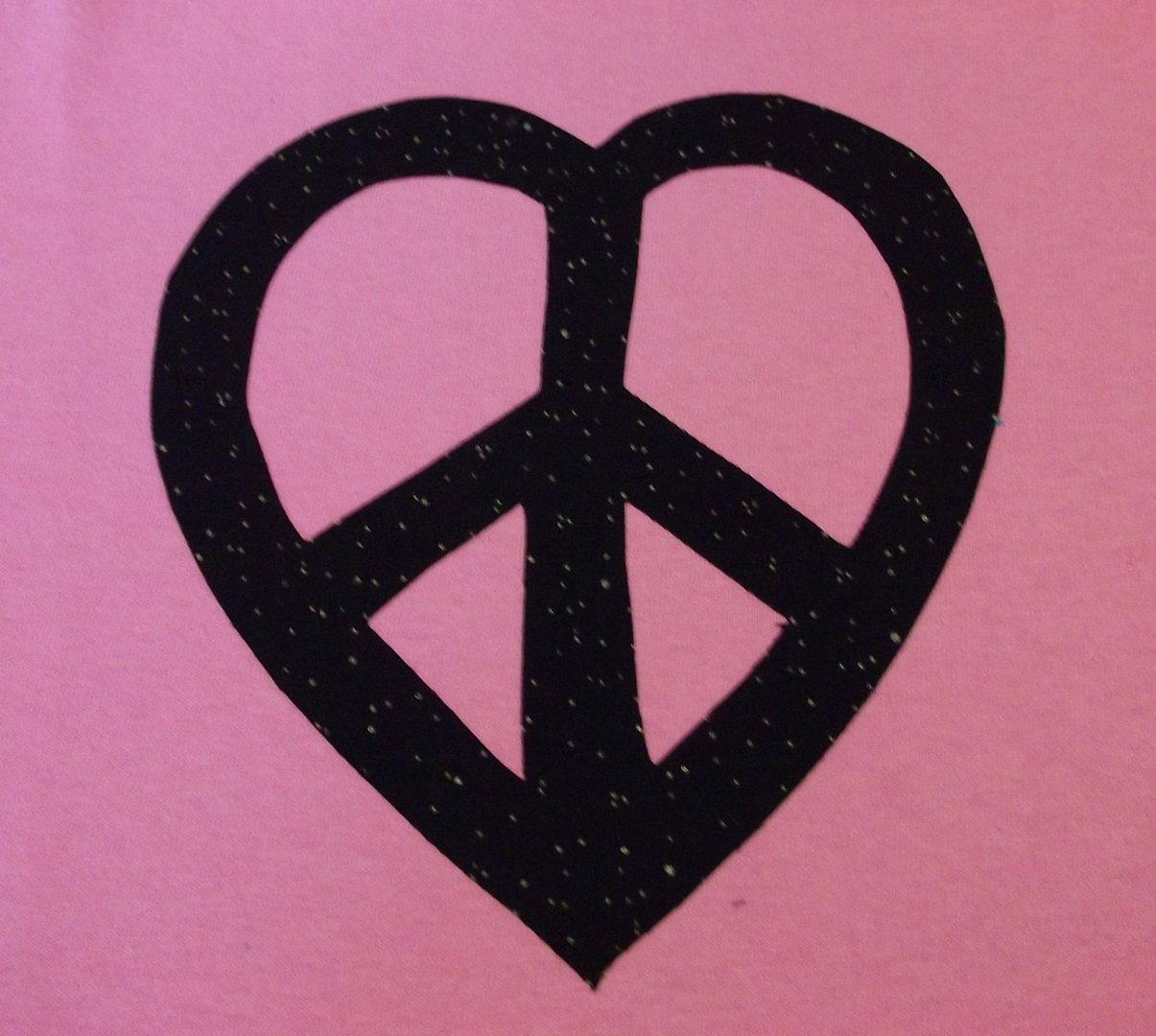 Peel the paper off and iron onto the shirt.
Here's my secret. Use freezer paper as a stabilizer underneath when you start sewing on. Believe me, it works! Make sure the shiny side is facing up so it will tear off easy. This is
after
you have ironed the design on. The paper is not ironed on, just underneath.
I use this open foot so I can see what I'm doing.
I don't know what your settings are, but here's where I move mine. Not where the light is on (that's standard), but where the little red line is.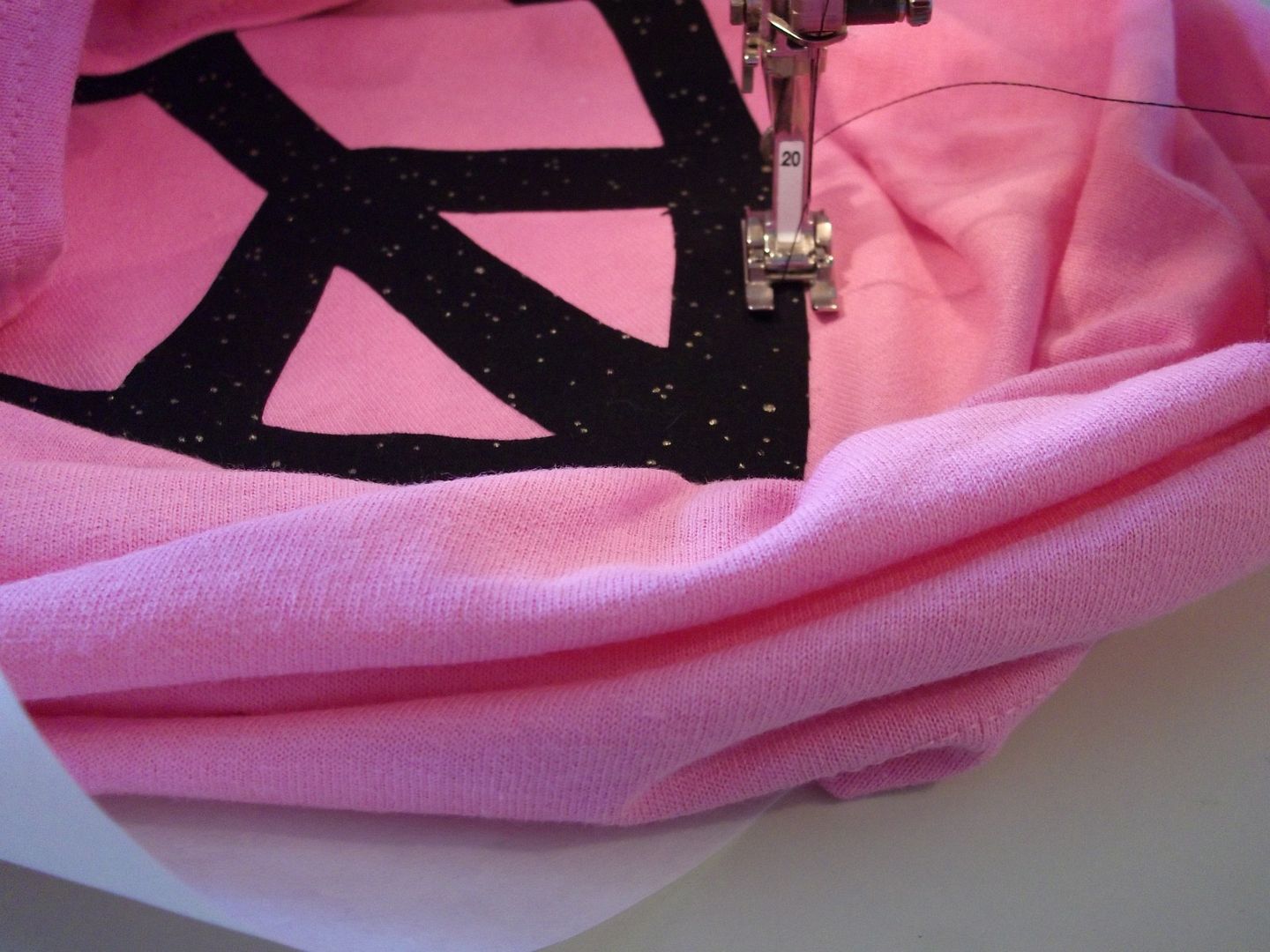 Then just zig-zag away!
It's so easy with the open foot to see to stay on the edge of the applique.
Once you're done sewing, all you have to do is tear off the freezer paper. With the shiny side towards the fabric it helps it slide easier as you are tearing. I kind of hold the stitches and pull easy.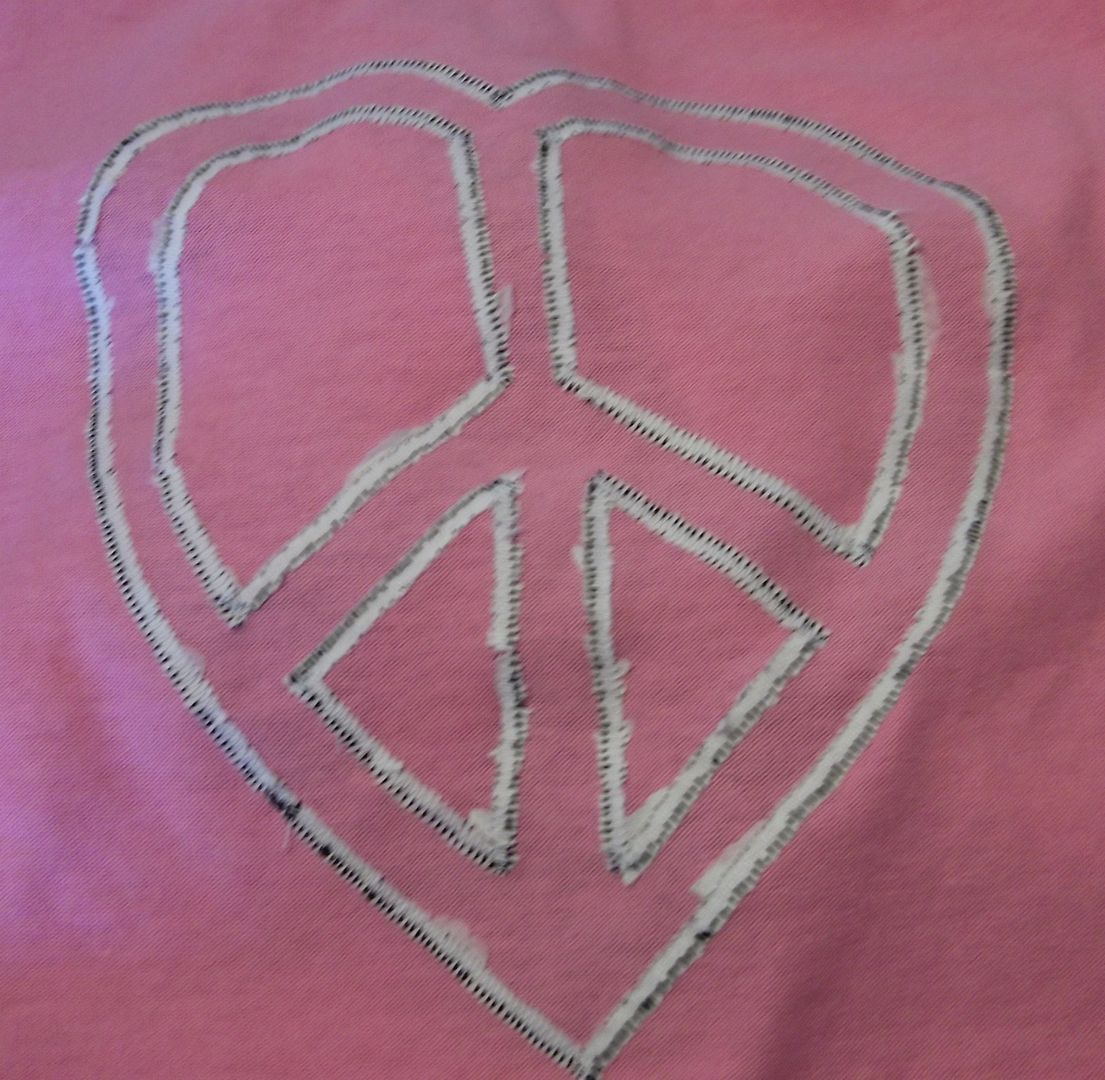 That's it. Don't worry about the paper underneath the stitches, that's what you want.
Iron and you're done!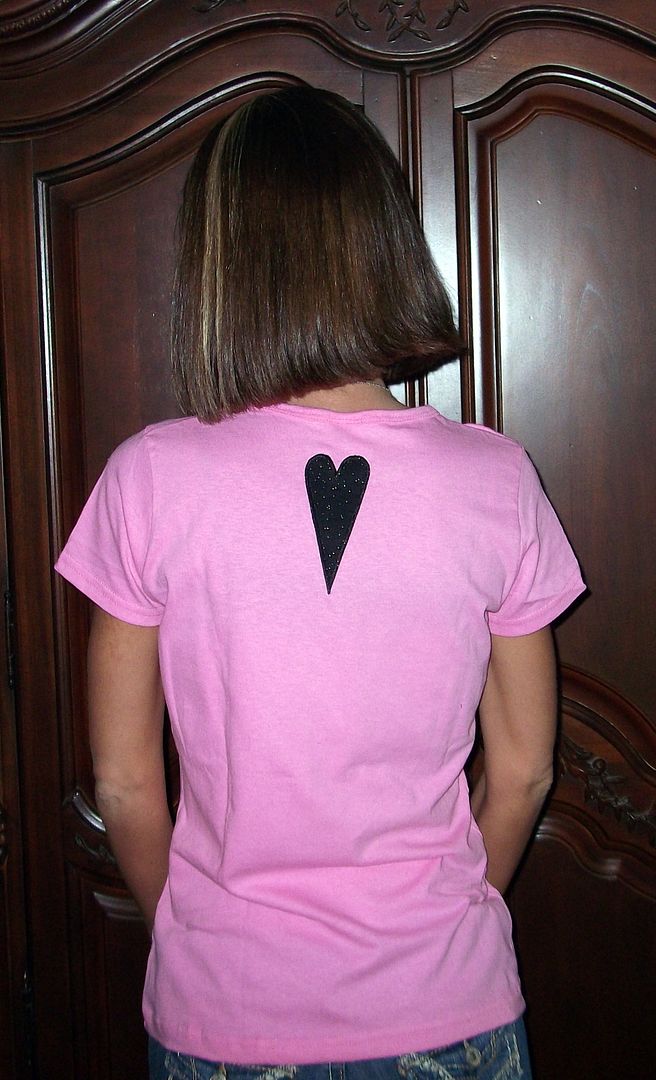 By the way, Krissi hates when she's here and I tell her I need her to put something on so I can take a picture!
Wow! That was long winded, I'm hungry!
See you tomorrow.