Krissi had a field trip with Triniti Friday, so Tierni spent the afternoon with us. Two minutes after she was here, her shirt was "itchy". She told me to just go make her a new one. Thank God, I had already bought green little t-shirts to put a shamrock on. I just didn't think it would be while she was here!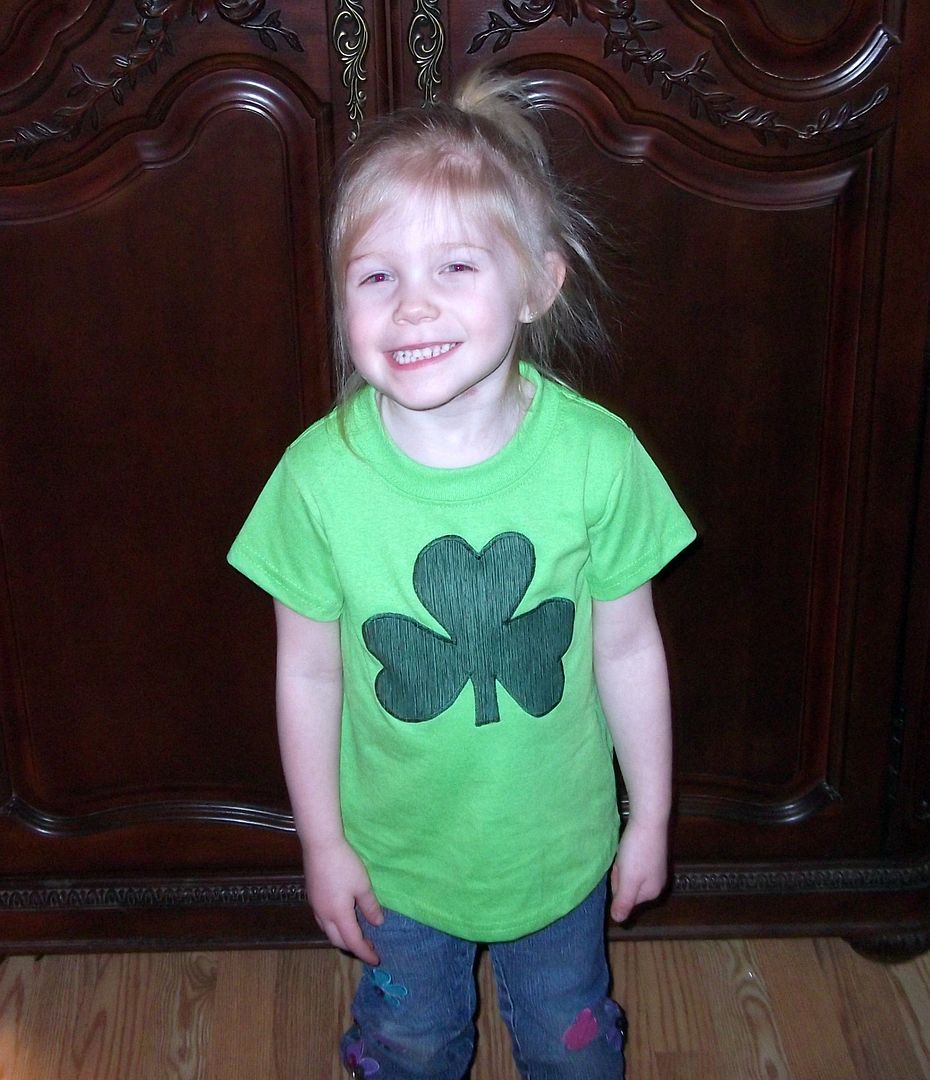 And guess what? It wasn't itchy!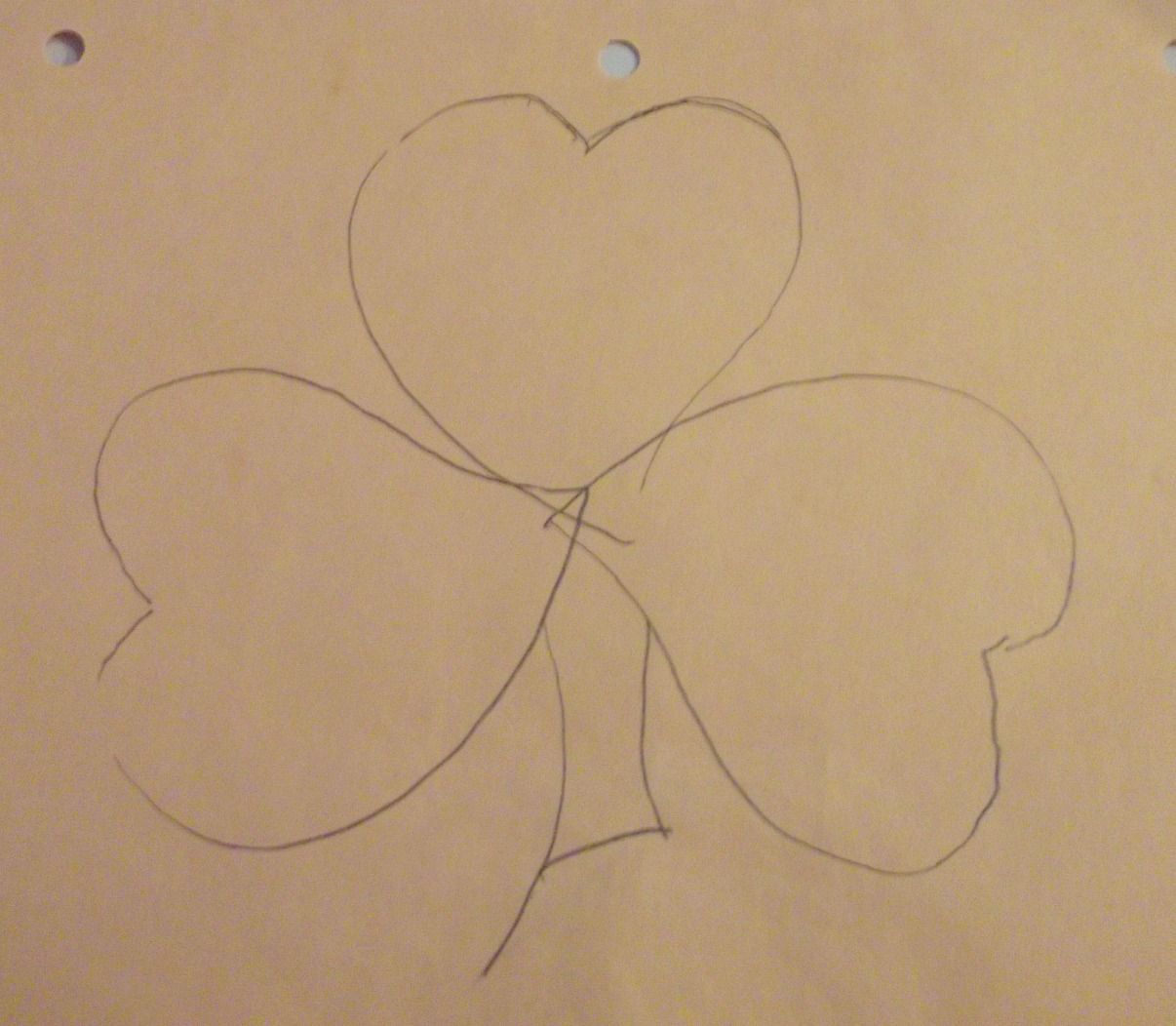 I knew I couldn't sit on the computer and find a shamrock pattern, so I just drew 3 hearts with a stem. Now you all know, I am
not
an artist and cannot draw!
After hers was done, we went back and made Triniti's. Yep, she looks all innocent there, that's because Papa is taking her picture. What you don't see is all the unwound bobbins on the floor by our feet!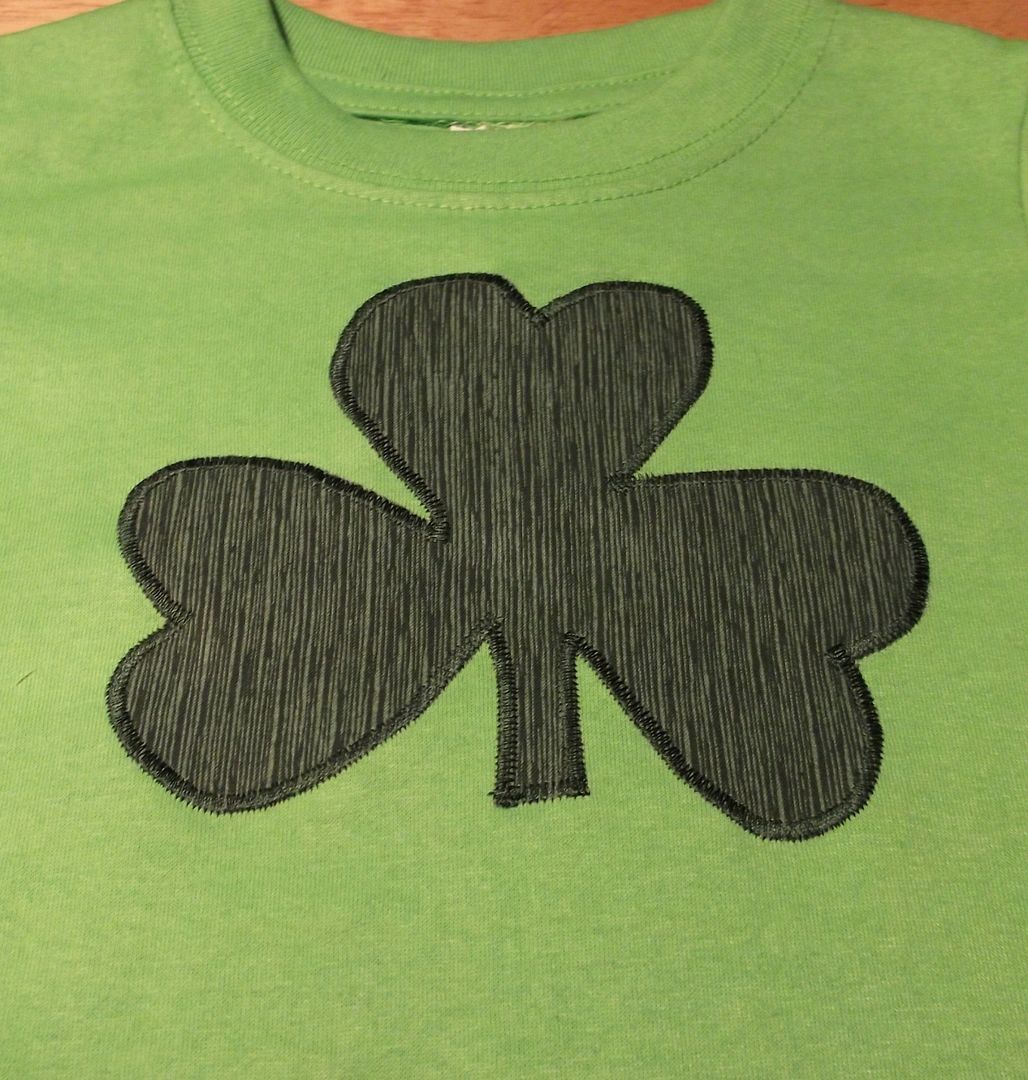 Have a terrific week!