No, not photo shutter love, this old shutter love!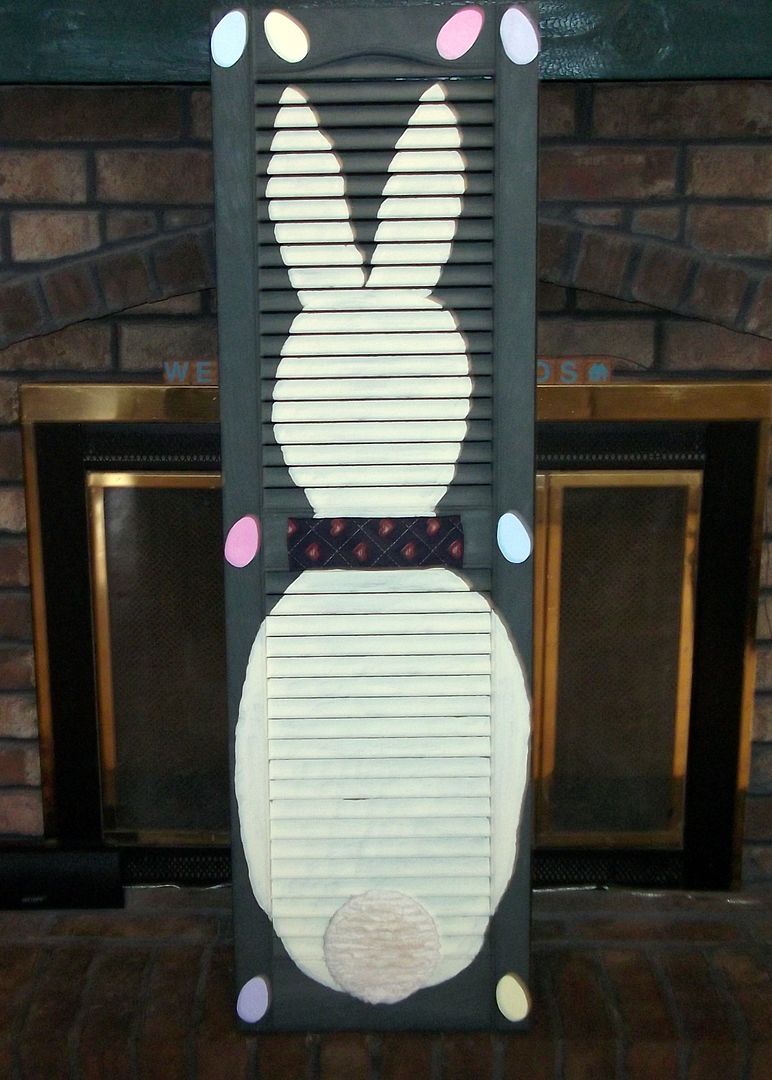 I grabbed those old blue shutters that Greg had replaced on a house and was going to throw away.
I brought one up and haphazardly painted a bunny on it. I wanted the blue to seep through.

I hot glued a ribbon (with wires) to it.

I cut out some eggs from paint samples that I stole was looking for colors for a room and glued on.
Then I made a puffy (kind of) tail. If you want to see how I made the tail, go
here
.
It was warm the day I took that picture. It's supposed to snow this weekend, so as soon as Spring is really here, I'm going to put it on the front porch.
Click
HERE
to see where I'll be linking to.