I am so ready for Spring! It was 65 degrees here on Saturday and today when I woke up, there's 3" of snow outside! Gotta love Missouri weather! Go ahead, snow away, I still have my sunflower hanging on my front door.
I had that cute sunflower material and just cut it around the circle.
I sewed around the outside and pulled it together.
I made another giant yo-yo and glued it on top.
And another one.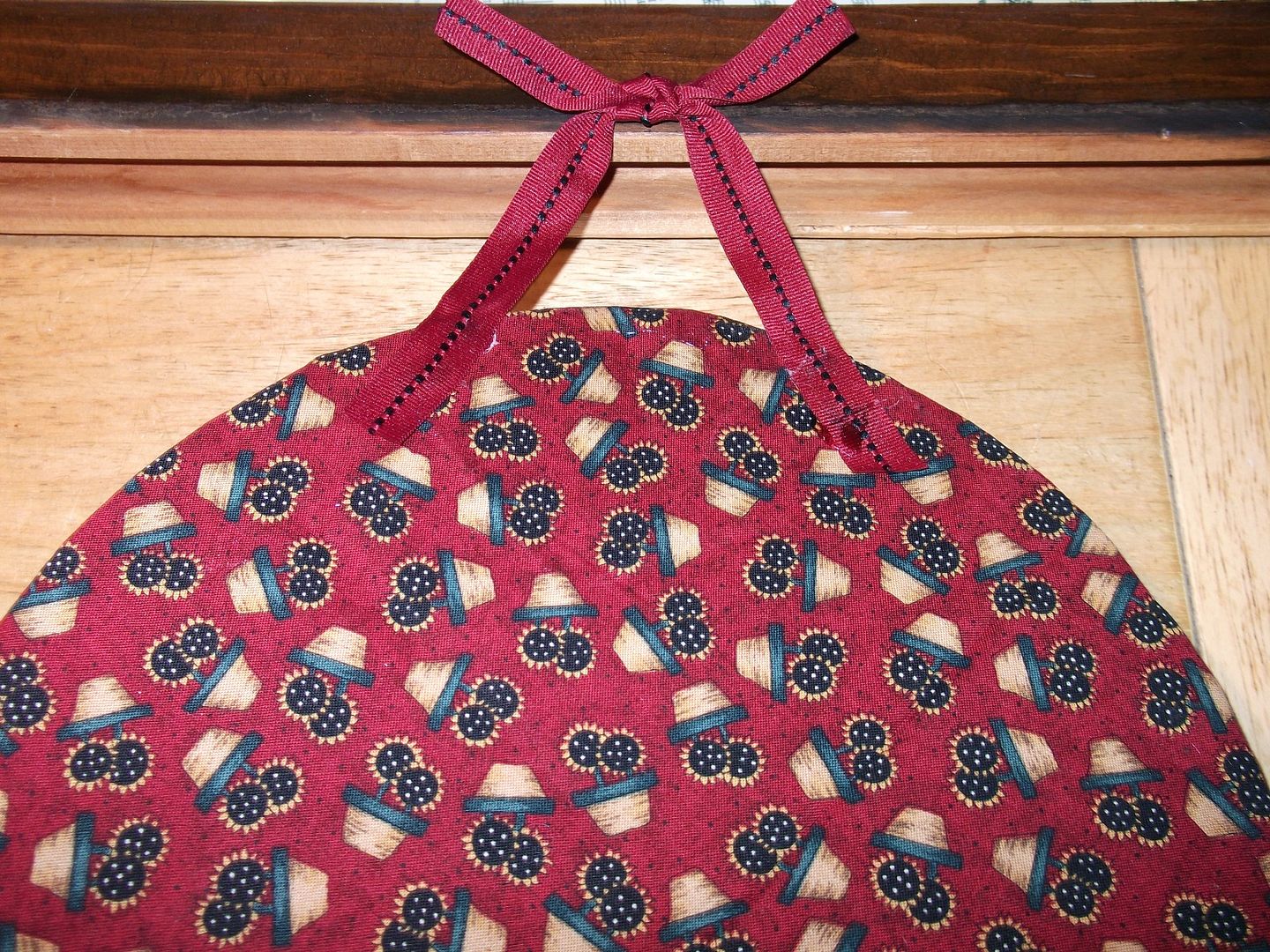 Glued a ribbon on the back for hanging.
Then I added that cute little button.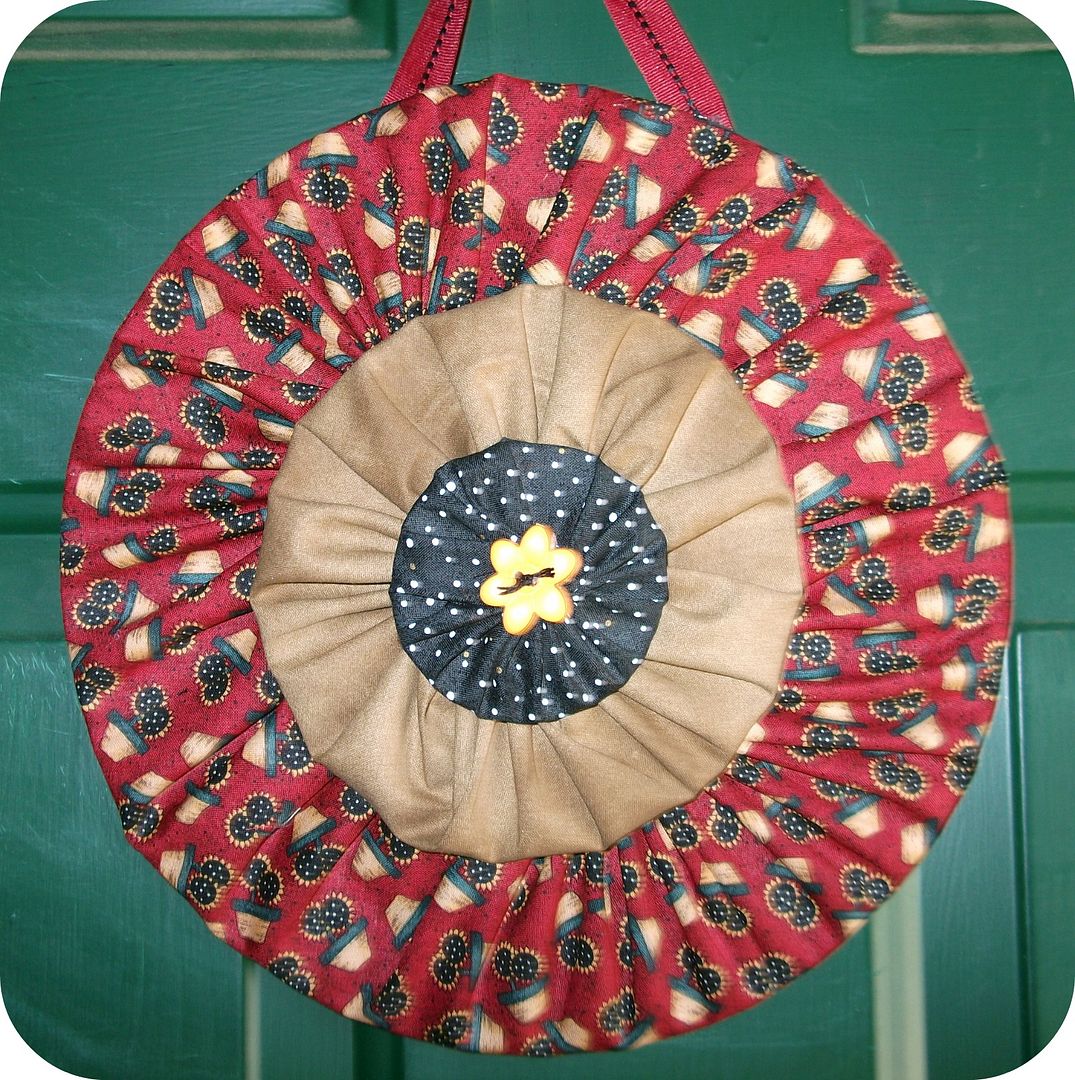 And hung it on my front door.
Have a great week!