but I'm going to show you anyway. My main reason is to shame myself into cleaning up my craft room this weekend. This is not for the weak of heart, so be prepared!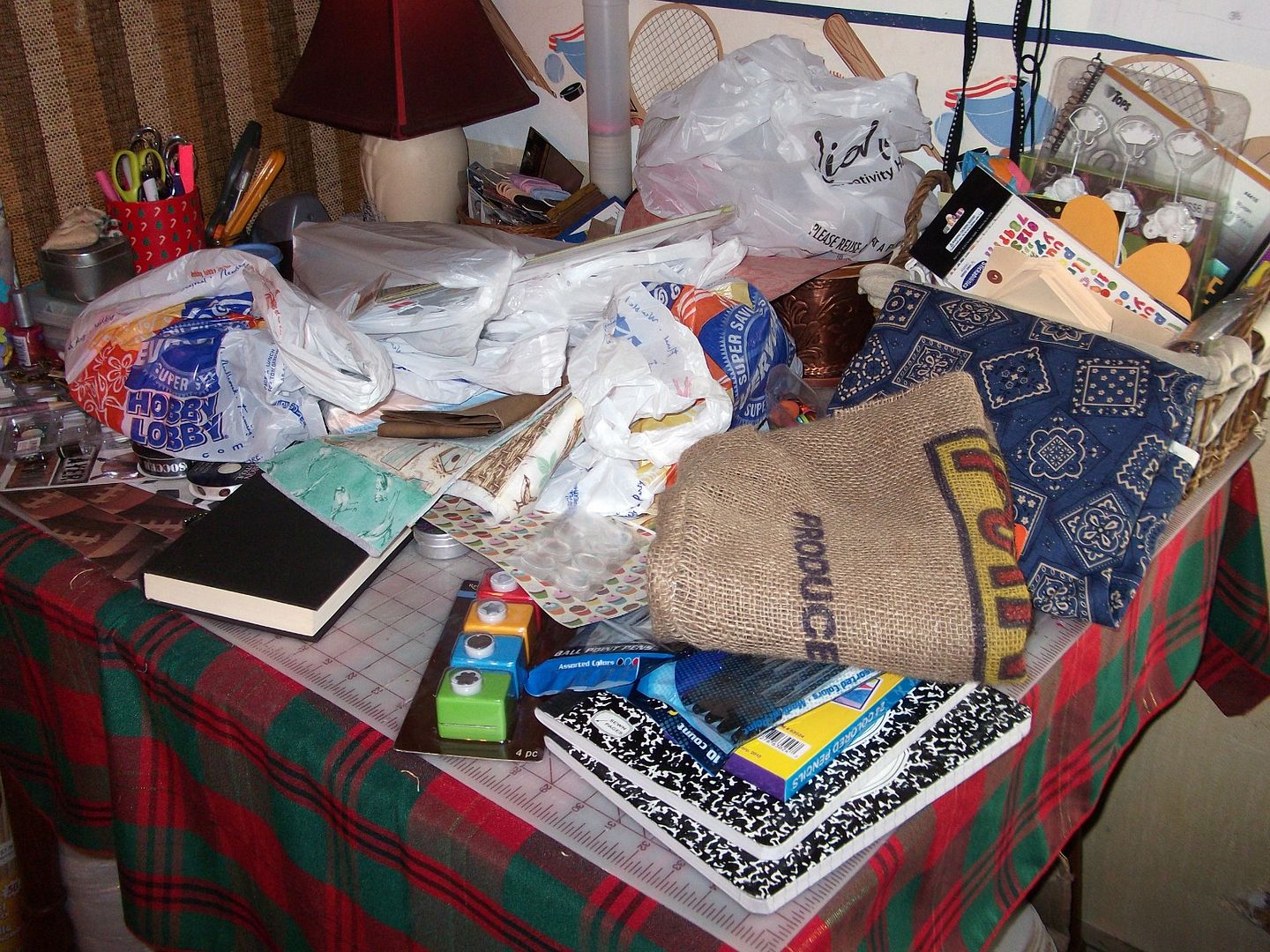 Is it any wonder why I can't find anything? Wow!
I did do a little tiny bit today. I've got a lot of those pop crates and hung one by my table. Believe me, it wasn't a drop in the bucket! Now you all know what I'll be doing for the next couple of days!
Have a great weekend!!!
I'm linking to: