Actually it's more of a bag, but I made it for one of the little girls for Easter. I found Easter towels that I had bought at some time and packed away.
I thought this one was just too cute to get dirty.
So the only thing to do with it is make an Easter Bag to fill!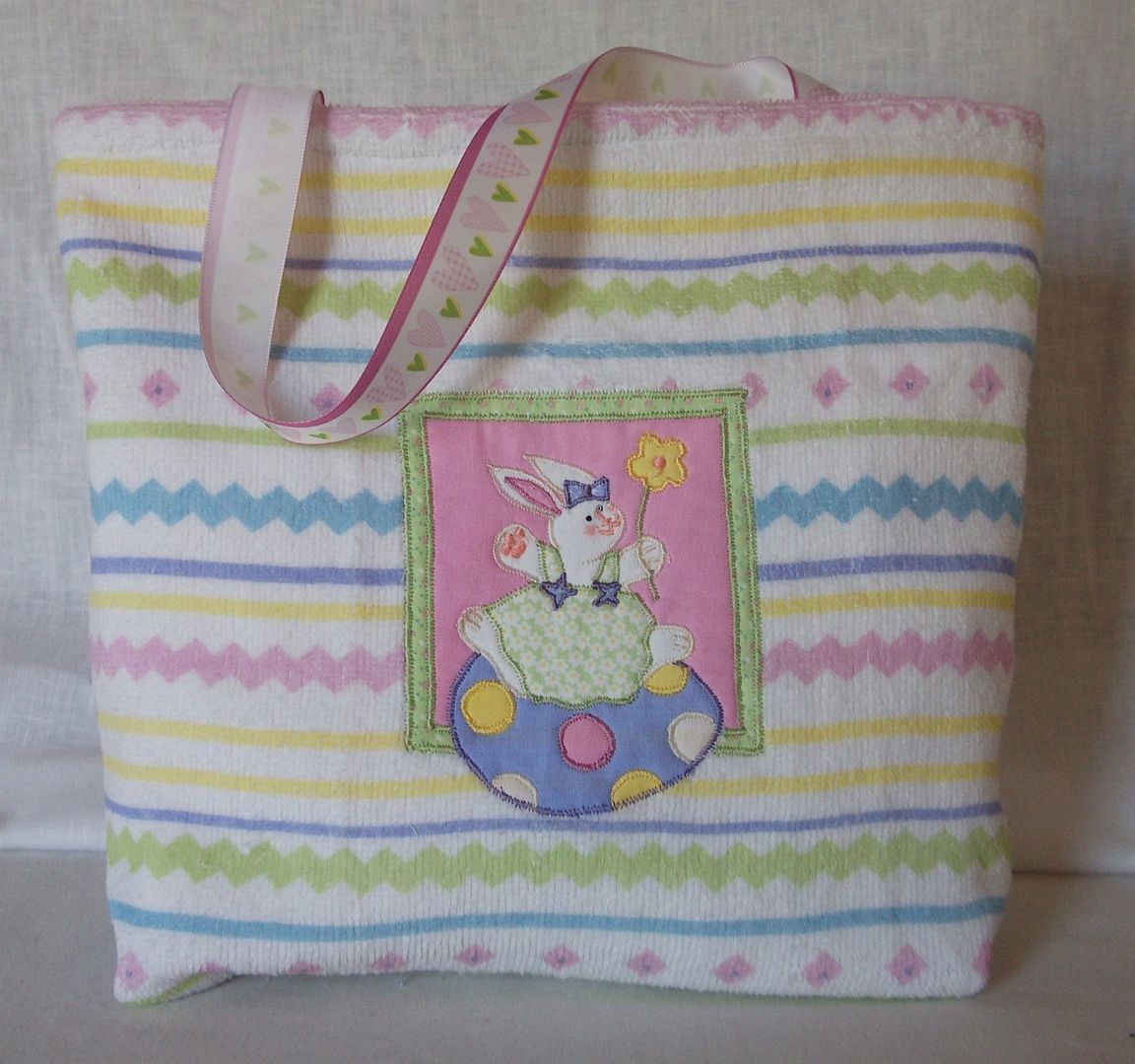 I can't wait to fill it with goodies!!!
Happy Friday!