It's Tuesday! Let's all go play along at
Night Owl Crafting
.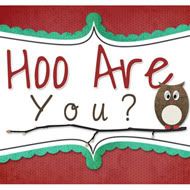 Here are the questions this week.
1. What are your plans for Easter?
We'll all go to church together and then come back to our house. Brandon's job every year is to hide the Easter eggs for the little ones.
2. Do you dye eggs for Easter?
Yes, always. I do hope that one of the kids or grandkids are here on Saturday so they can do it for me.
3. What is your favorite Easter candy?
The Reese's Peanut Butter Cup eggs.
4. Do you celebrate the make believe part of Easter and/or the
religious part?
Both.
5. What is your favorite part about the Easter holiday?
All being together in church that morning.
See you tomorrow!