but I still needed a cute little frame for Jace's picture.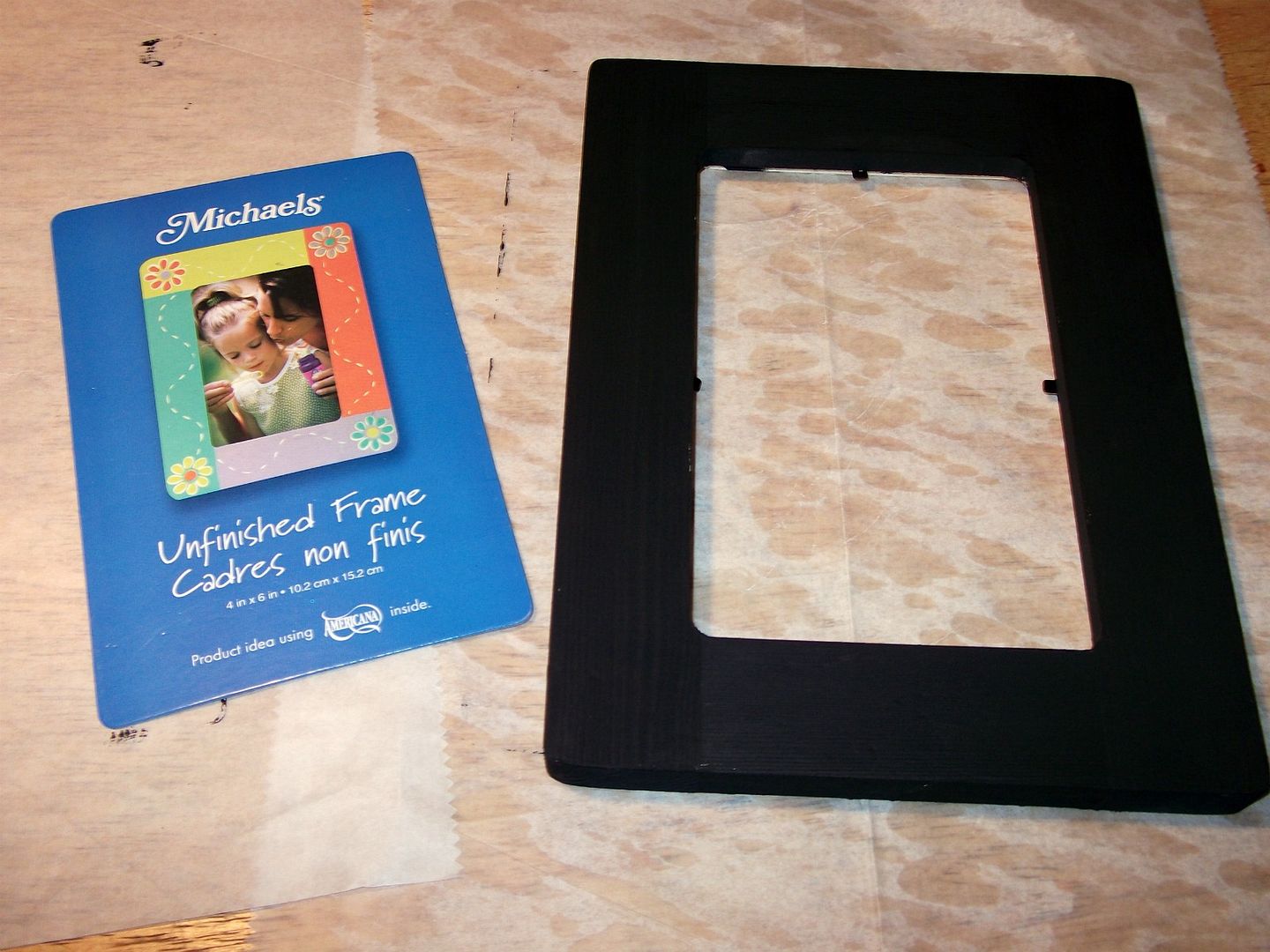 I found wooden frames at Michaels for $1.00! They come plain, so I painted it black.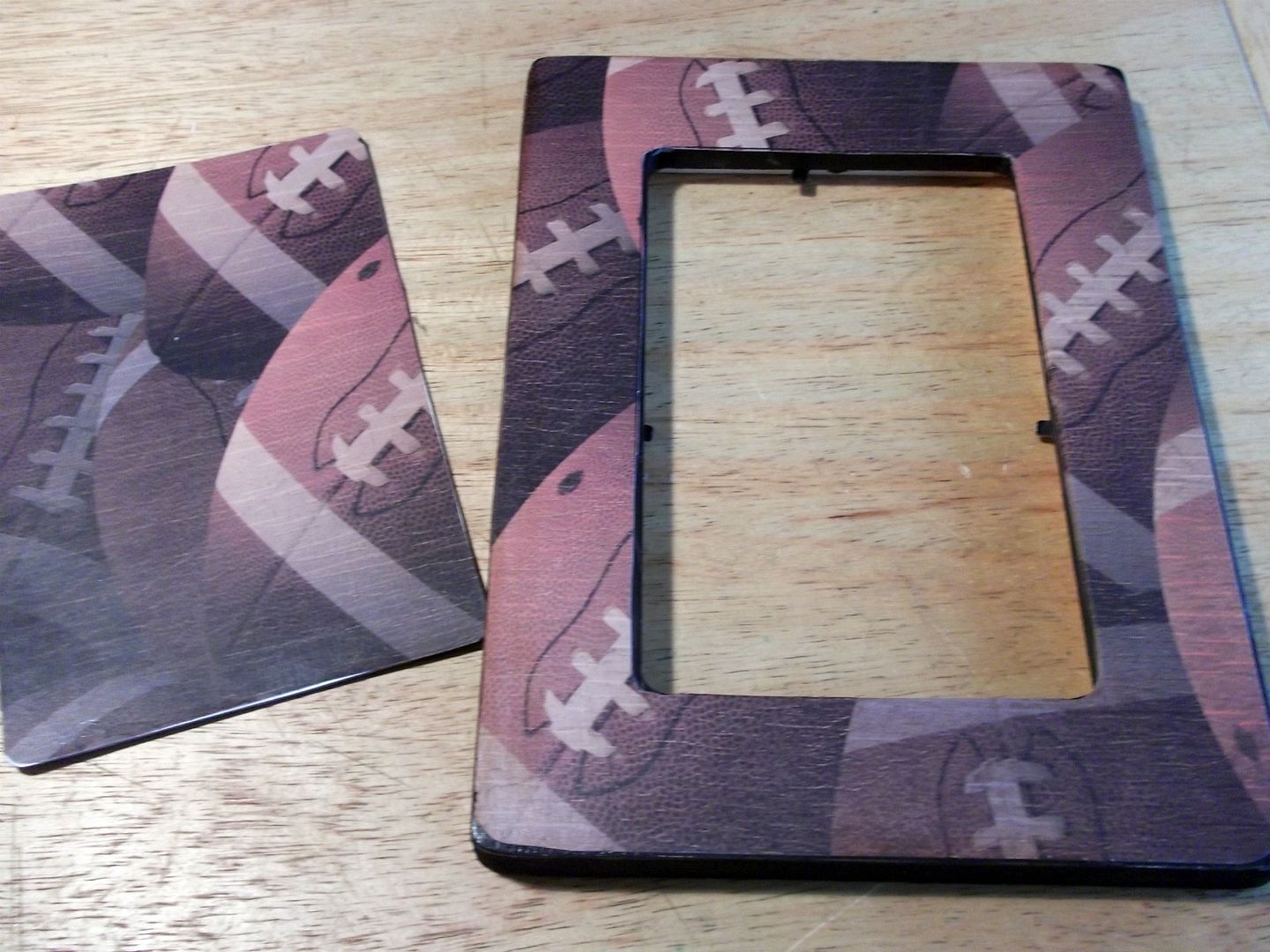 Then I mod-podged football paper on the top of the frame and the cardboard that was it it.

I added some ribbon and the champion sticker and of course, little Jace. Just a family side note, Greg's number was 11 when he played football. You wouldn't believe how proud that Papa was when we went to his games to watch him play!
Have a great week!