First off, I'm sorry for my meltdown last night. I was so frustrated with those pictures! How can something work just fine and then decide not to? I finally got the pictures to load this morning. I tried every size possible, but I think I ended up at 900x900 and it worked.
I still have that potato sack on my desk and keep cutting away on the back for small projects.
This started out to be just a magnet, but I love it with the bunnies.

I stained the woodsies. They're kind of pointy for eggs, but I can hide that.

I've got a ton of those coasters and put this one to use. Don't ask me where I got all of them. I can't tell. Funny thing is, we don't even drink Boulevard beer!
I stacked and glued my pointy eggs on the coaster.
I cut a basket shape out of the sack and glued it to brown felt for stability.
Then glued my eggs and a wire handle to one side of the basket.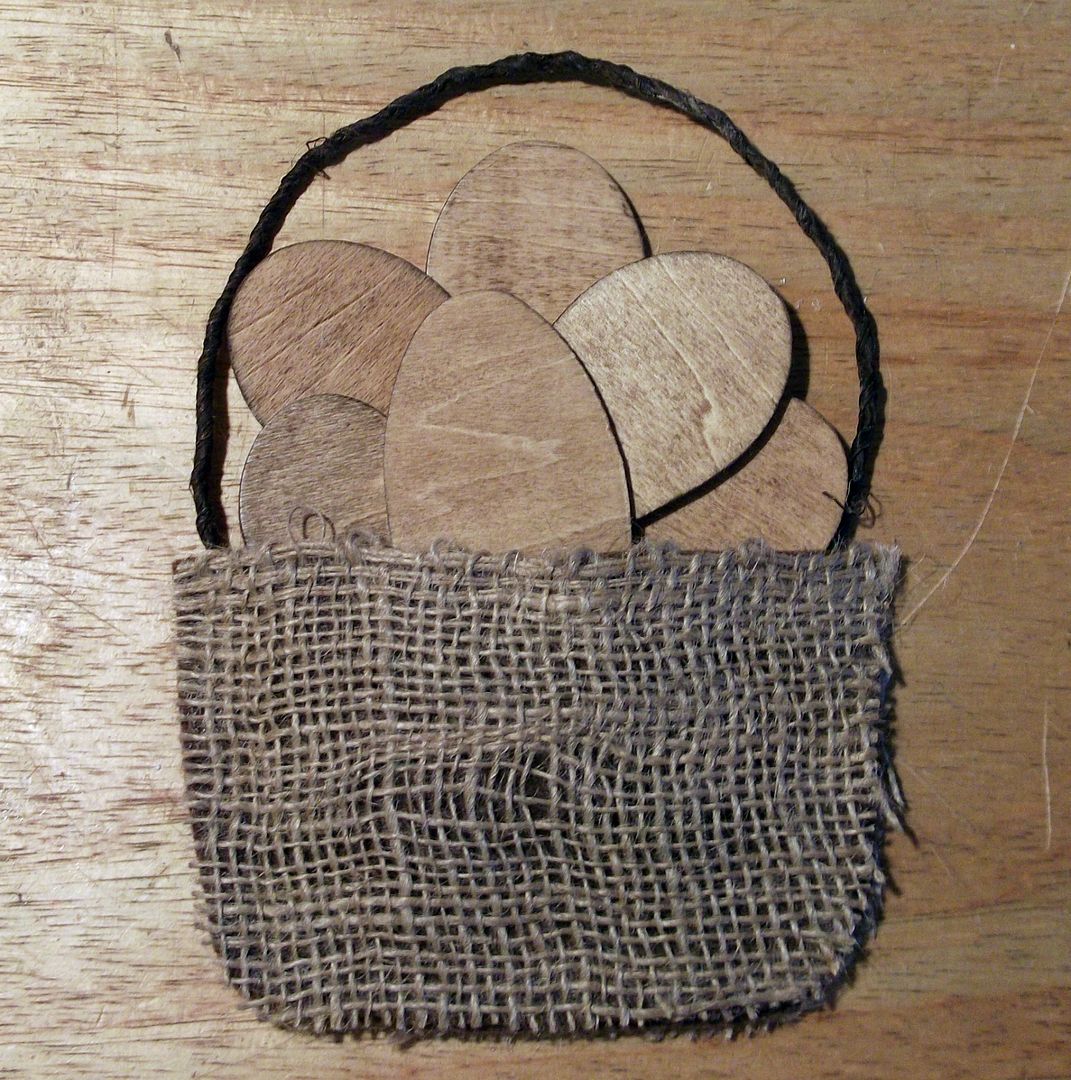 Glued the top on and then it needed a little something.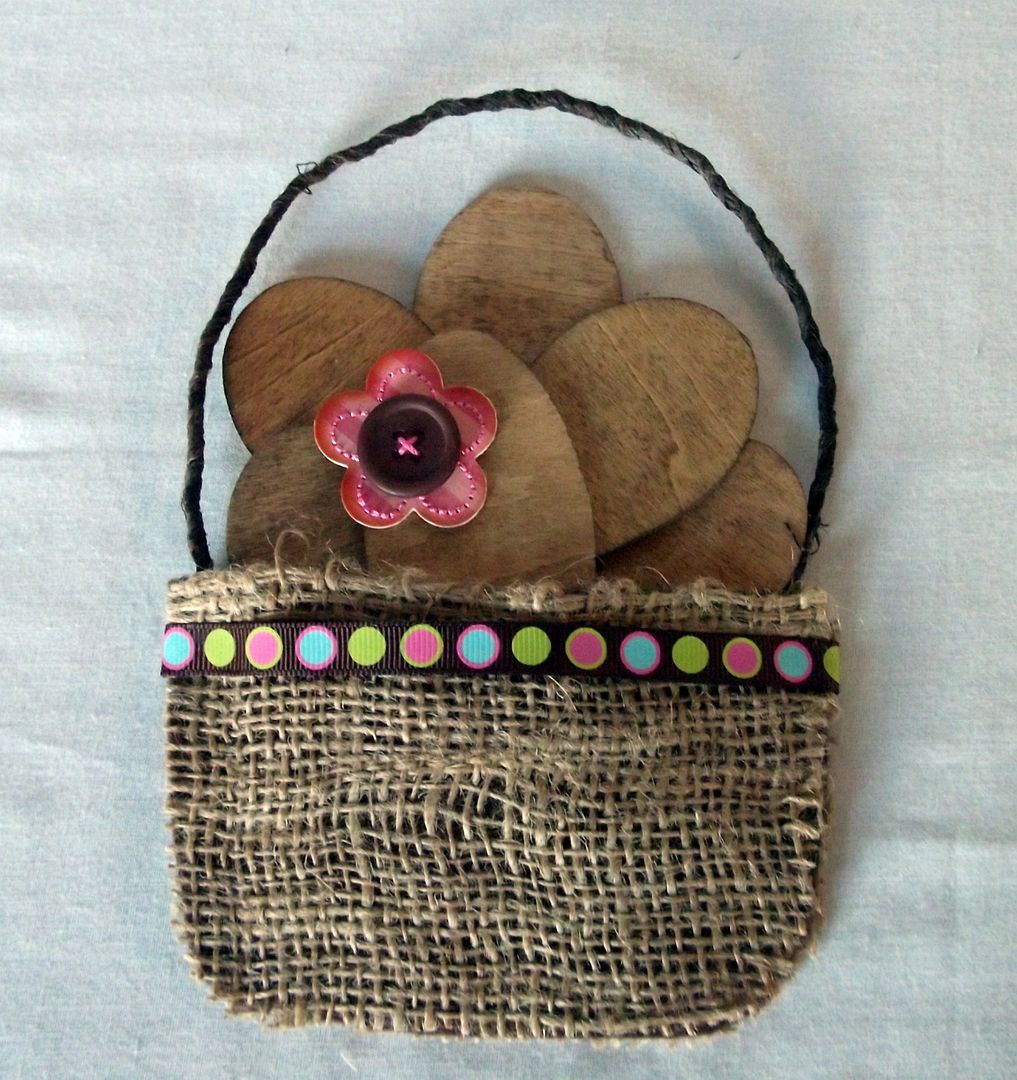 That's it. So simple.
Click
HERE
to see where I'll be partying at this week.