I am my Mother after all! My sister Vicki and I saw a pillow with that phrase on it a year ago. Since then I've been trying to figure out how to put it on a mirror. I don't know what took me so long to think of etching cream! Duh!
I used my Cricut and cut the words out of vinyl and applied the etching cream.
I painted the frame with crackle medium and white paint.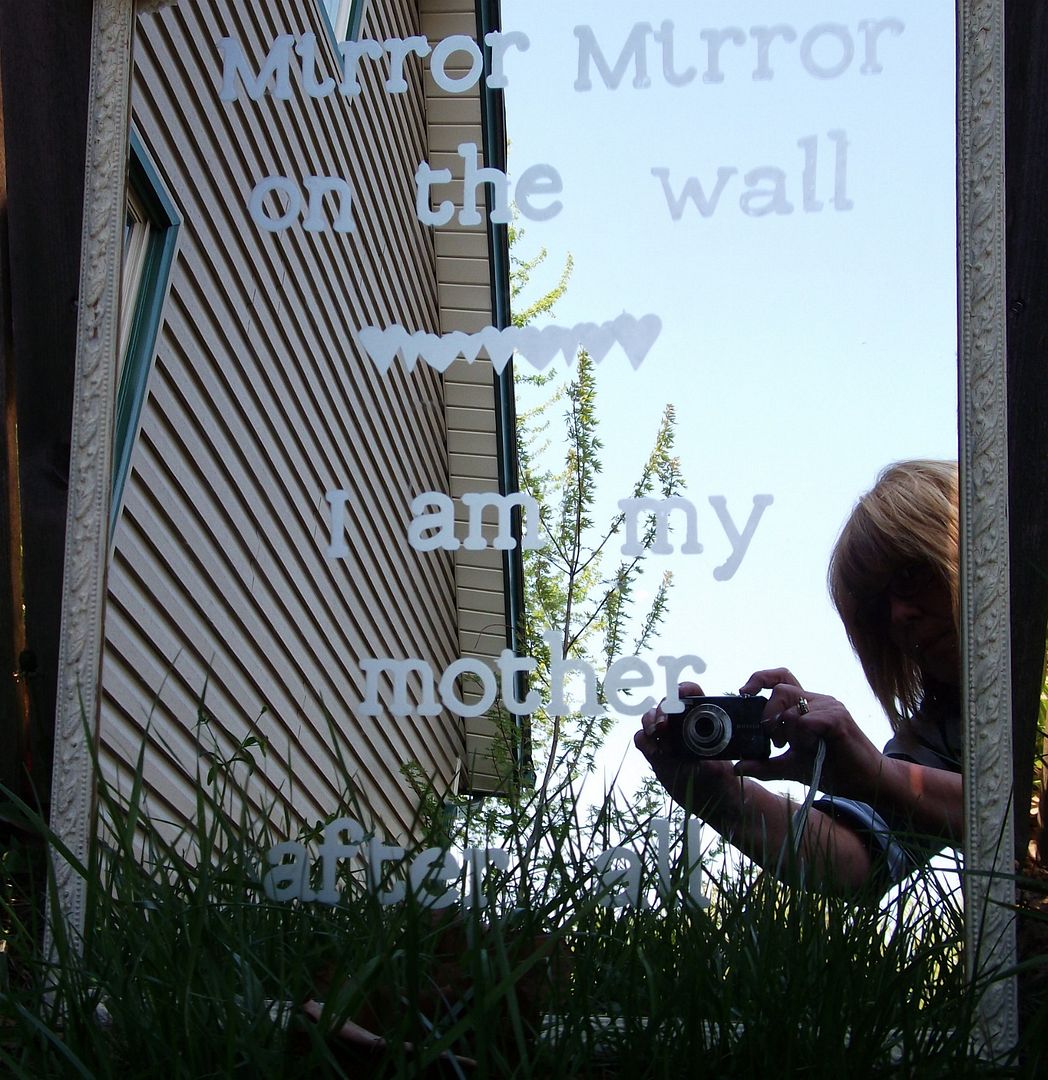 Making it was the easy part, trying to take a picture of a mirror is another story.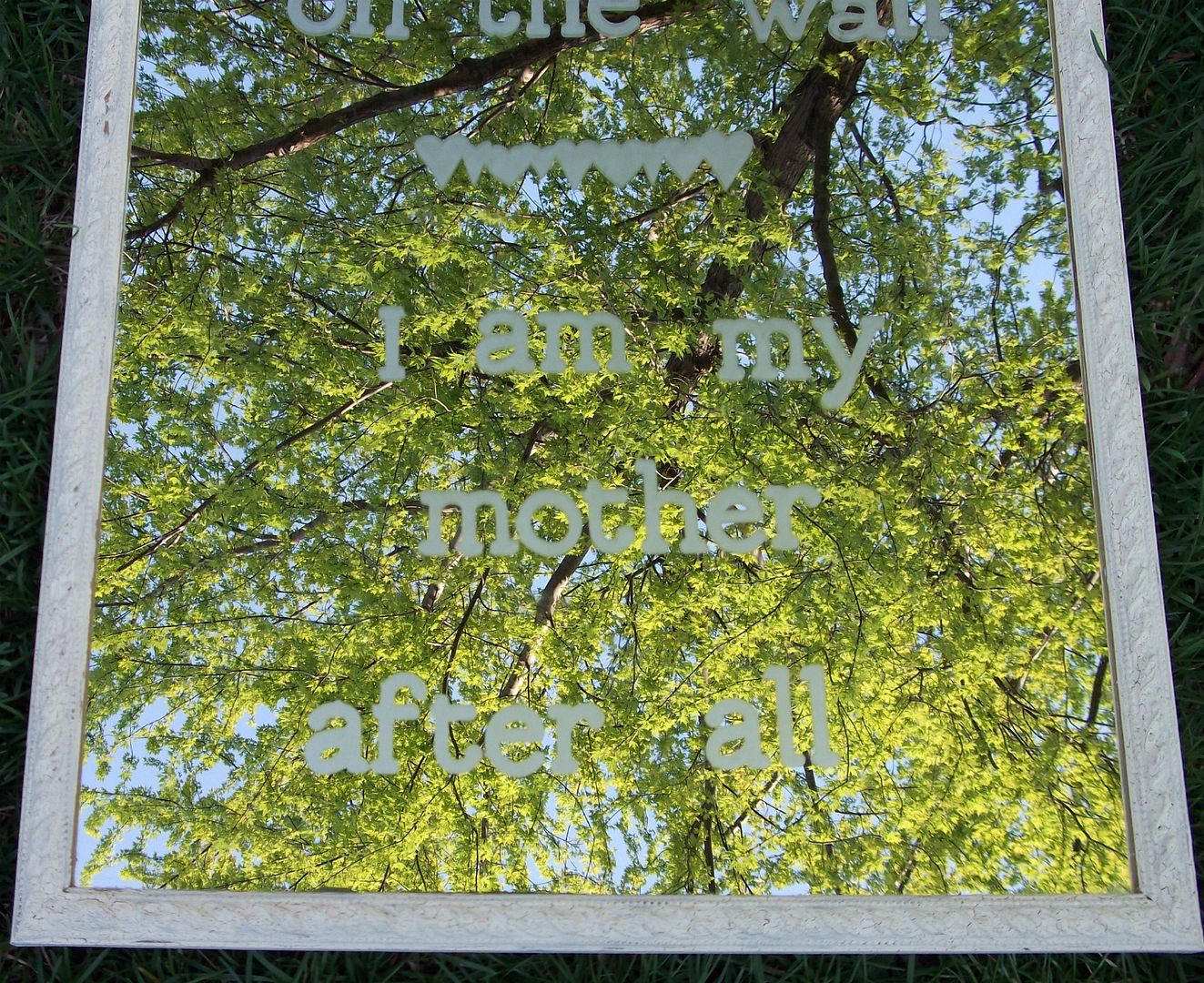 Vicki, this one's for you!
I'm linking
Here
this week.