This is Pat.
Pat didn't start like that.
I found a bunny coloring page and traced it on Muslin. I then layered muslin, batting, sticky magnets, and the traced bunny all together.

I sewed around on the bunny I drew and then cut close to the stitching.
By the way, somebody needs a new ironing board cover!!!
Painted a little face on.

Okay, we can't have a naked bunny so I used paint samples to make the clothes.

I put magnets on the back of all the pieces of clothes to stick to the magnets I had sewn in the bunny.

We need a place to live now.
This is where the whole idea came from. I wanted to make a purse out of that Pat the Bunny book and as I was thinking about it, I decided it needed a bunny to put in it.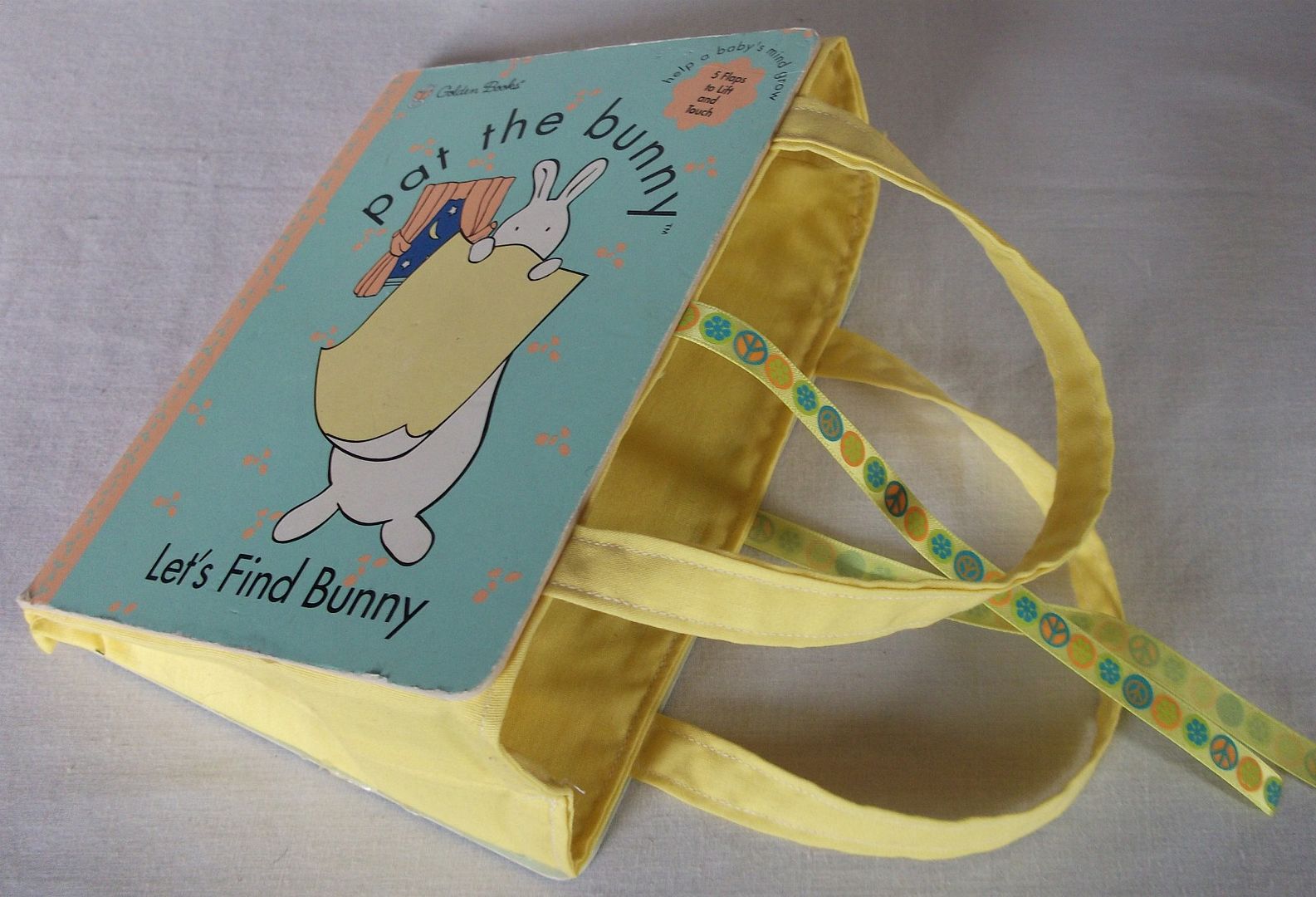 I used fabric and ribbon to make it. I wasn't sure how it would come out, so I didn't take any pictures.
I'm going to make a few more and will post about how I did it later. Super easy!

Click
HERE
to see where I'll be linking to this week.