I used to make these a long time ago when I was doing craft shows every weekend. I kind of forgot about them until seed packets starting popping up in all the stores now.
I'm going to make more with different seeds and animals, but I thought this little guy would be cute on the refrigerator for Easter.

You just make a little stuffed bunny and two paws.
I don't know why there's only one in that picture.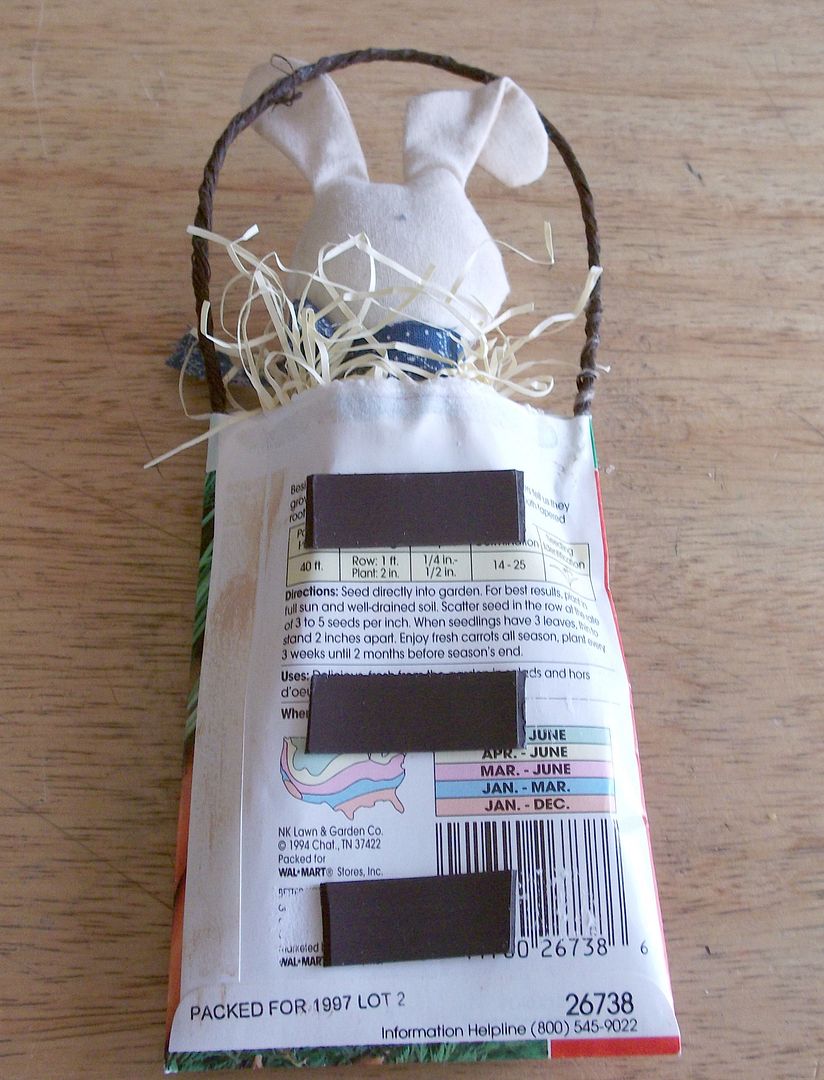 I added magnets to the back (or you could hang it).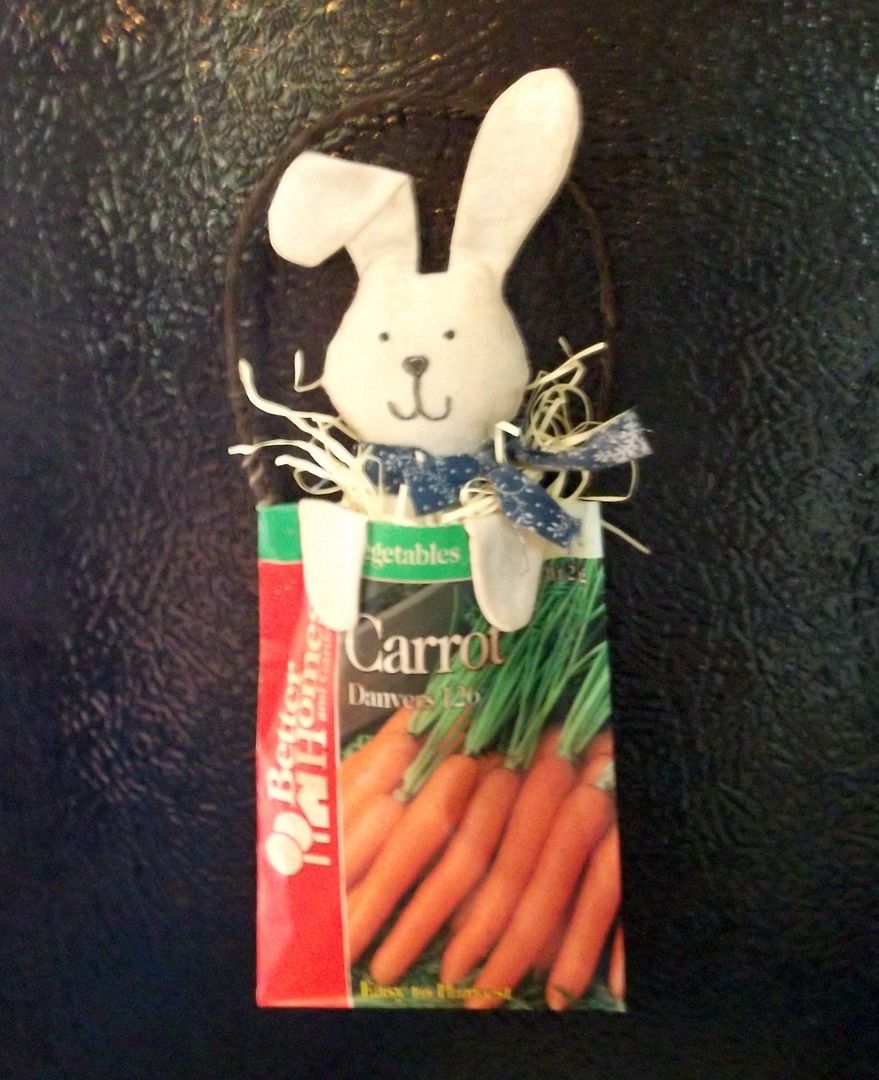 I'm sorry for the black background. My refrigerator is stainless and magnets will only stick on the black sides. Doesn't he look happy in there with the seeds?

HERE
is where I will be linking to this week.
Happy Monday!