This was Jordyn's Easter Basket.
She found that fleece back in my craft room a long time ago and has been asking me to make her dollies a blanket or some type of bed with it. I've been thinking about what I wanted to do for her.
I found this basket at Hobby Lobby before Easter. It was marked down to $2.00 because the handle was broke off. Score!!!
I used ribbon for handles that I glued to the bottom and up the sides.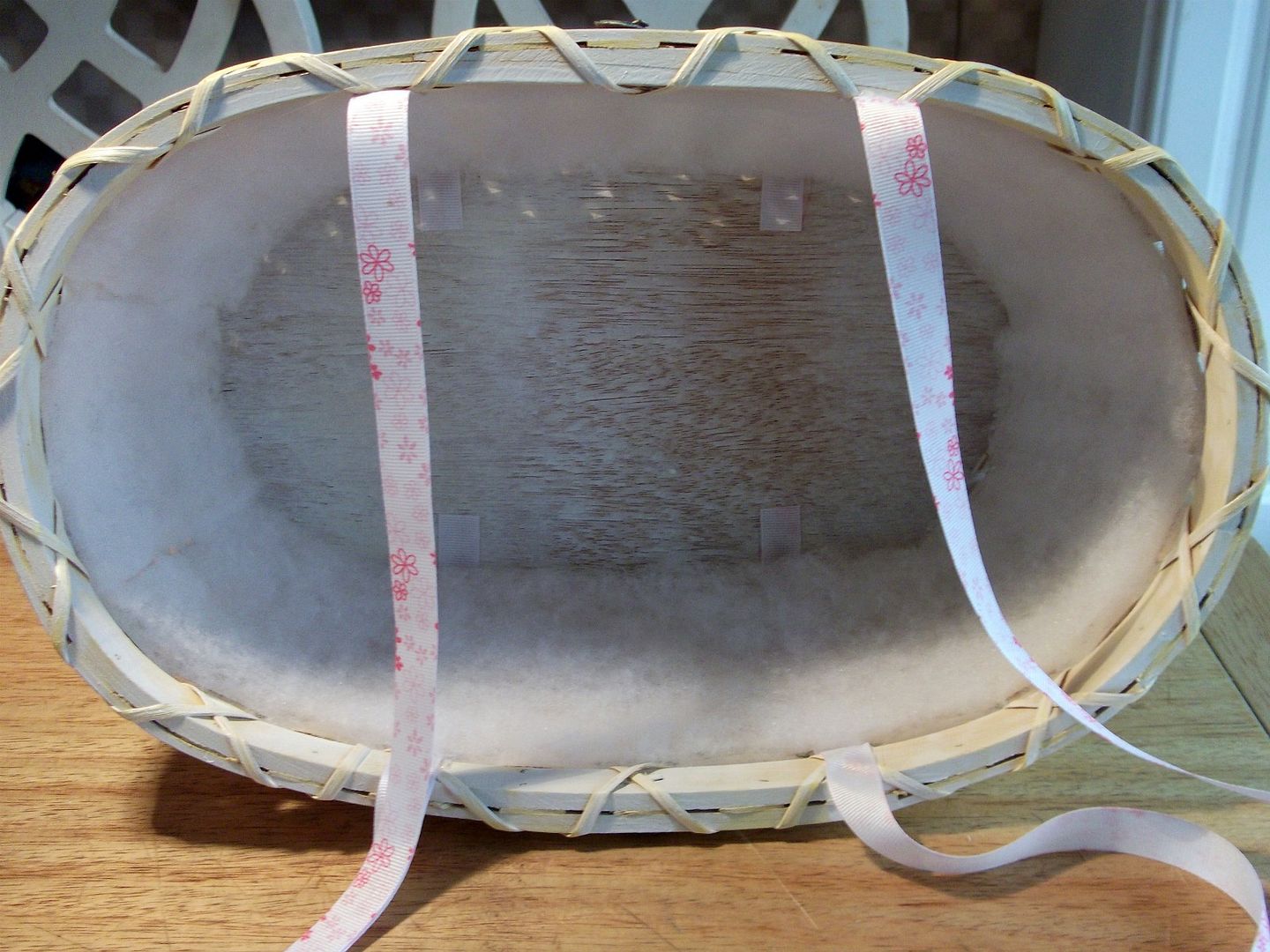 Then I glued batting to the inside of the basket. I used Aleene's Tacky Spray Glue. I've never tried it before but now that I have, I love it!
I used that cute pink fabric and ironed the edges over first and then hot glued it to the edges.
Then I hot glued it in the creases and on the bottom.
I made a mattress for the bottom and a pillow and blanket out of the fleece.
I also added a fabric flower to cover up where the handle had been.
Easter was that Sunday, so I filled it with all her Easter goodies.
Jordyn loved it! Thank you, Hobby Lobby, for your 90% off aisle!
Here
is where I'll be partying this week.