And I don't mean drinking the liquor. Although I guess you could if you wanted!
Since I started my blog, my secret that I'm a
hoarder
crafter is out. Everybody I know saves me their little "treasures". A friend of ours is a bartender at The Elks Lodge where Greg belongs. We went by there the other day and she had empty liquor bottles that she had saved for me.
That was the first bottle that I used to make a vase of flowers.
I used this from Michael's. It was so easy, no melting, just pour it in the vase.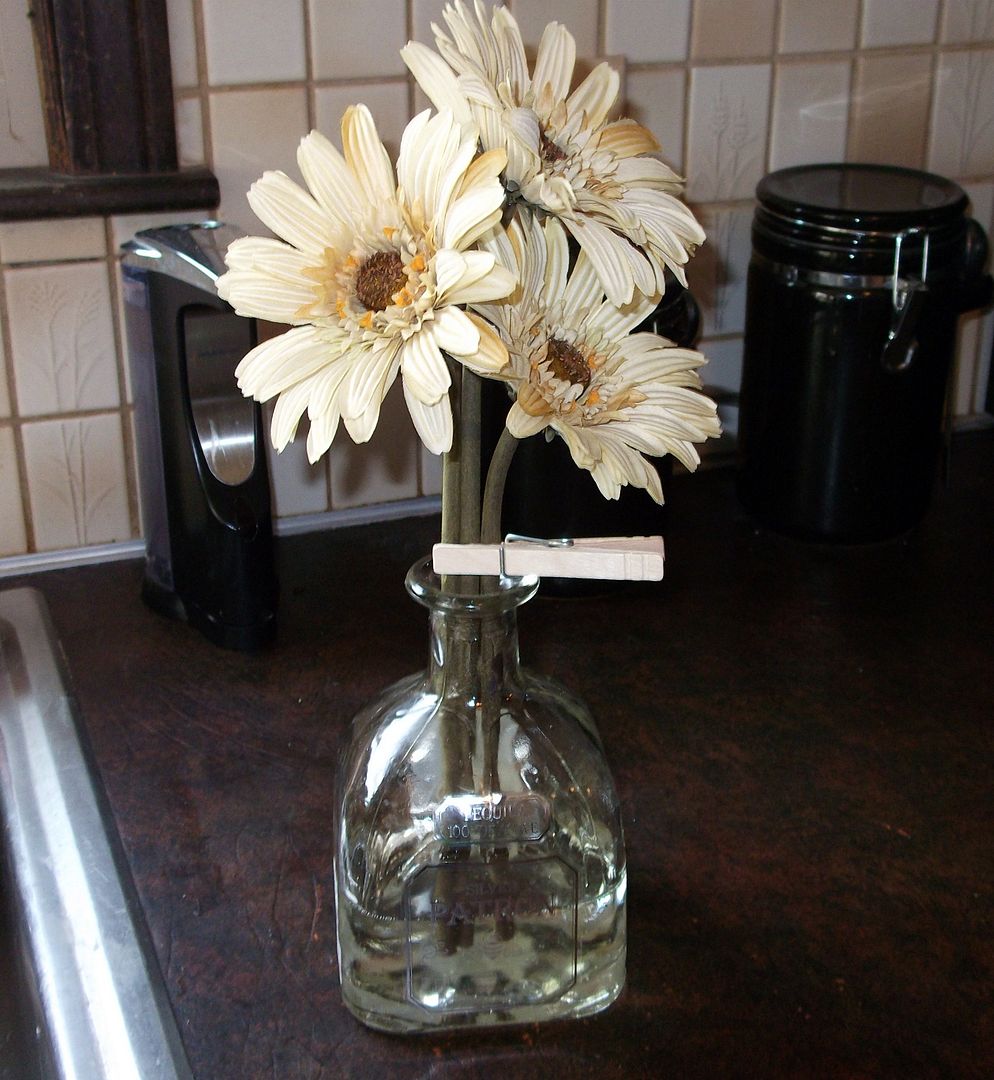 As it started to harden, I added the silk flowers and used the clothespin to stabilize it.
I added jute around the top and set it next to my favorite plate. I love that saying!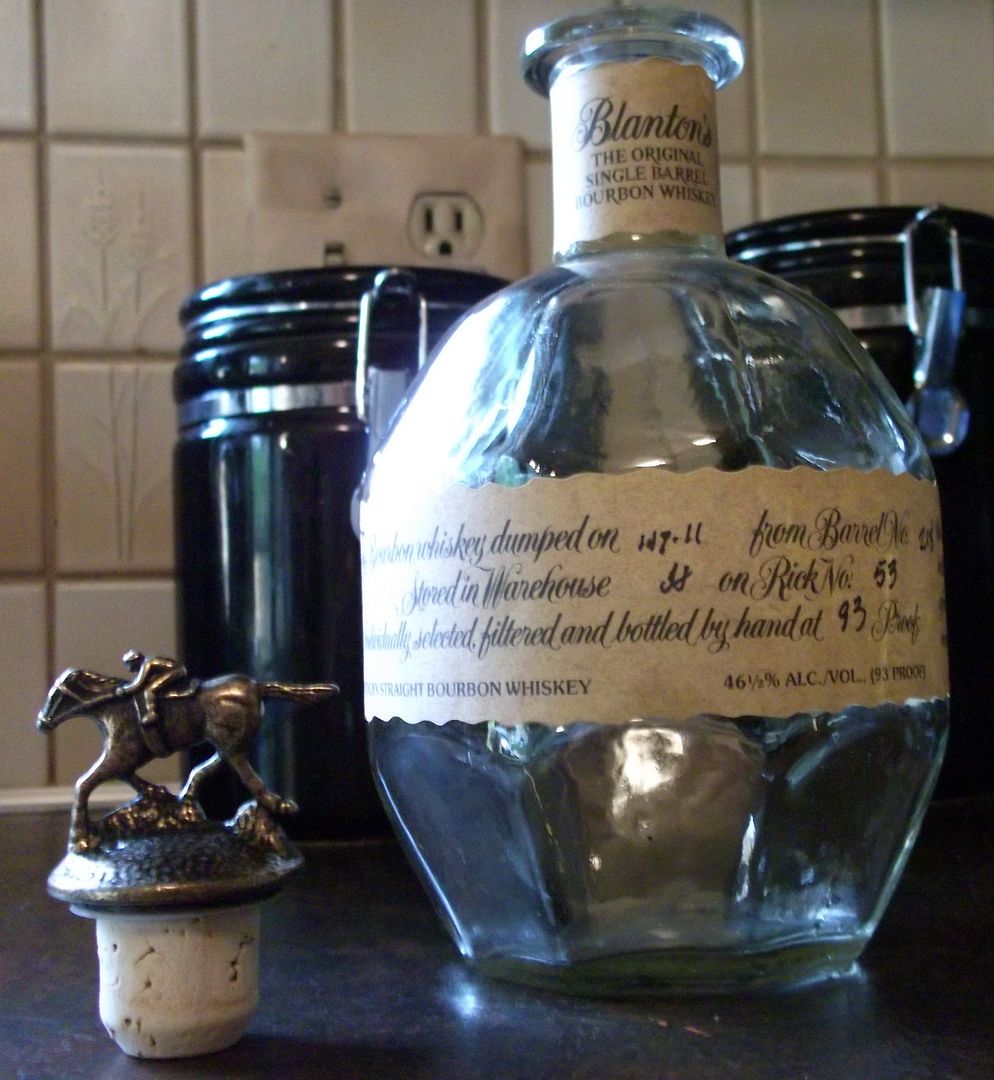 She gave me two of these bottles. Aren't they awesome? Look at that cork! I've got to figure out something to do with it. Any ideas?
For this bottle, I put glass beads (or whatever they're called) inside of it.
I ran to Home Depot and bought (yes, actually bought) a light kit. I needed the light kit that you didn't have to drill a hole in the bottom of the bottle. This one worked out perfect.
If you think of anything I can do with the cork, please let me know. So far, I have 2 of them.