It's Tuesday!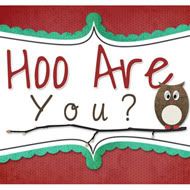 Here are this week's questions:
1. Are you a mom and if so how many kids do you have?
I sure am! They are Josh, Krissi and Brandon.
2. List 3 qualities that you love about your mom!
I lost my mom 8 years ago and still miss and think about her every day. She was the most caring, loving and kind human being I've ever known.
3. What is your favorite thing your mother cooks?
She was the best cook in the world! Greg still wonders what happened to me. She made a Red Velvet Cake that was to die for!!
4. What do you love about being a mom?
Everything! It melts my heart when all 3 of the kids still say "I love you" every time I see them.
5. What are your plans for Mother's day?
I'm not for sure, yet.