I'm going to play along with
Night Owl Crafting
today. Come on over and join us!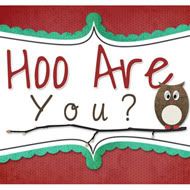 Here are my answers to the questions.
1. What type of diamond cut do you like?
I really don't care what kind of cut it is, as long as it's big and sparkly!!
2. If you are married when is your anniversary. If not what month
would you like to be married in?
Our anniversary is January 10th.
3. What were or would you like your wedding colors to be?
Blue
4. How many bridesmaids did or would you have at your wedding?
We had a very small wedding, just one.
5. How long have you been married?
You better sit down for this one, 35 years!