Please indulge me. I wanted to show you the pictures from Jace's Birthday Party with the marshmallow shooters I made for him. The kids (big and little) had a great time! Jennifer, you pulled off an awesome party!
Just so you aren't totally bored, I put names on the pictures. I'm sure by now you all know my husband, Greg. Josh is our oldest son and his wife is Jennifer and the kids are Jalynn, Jordyn, and Jace. Brandon is our youngest son. You know, our baby! Please don't tell him I said that!!!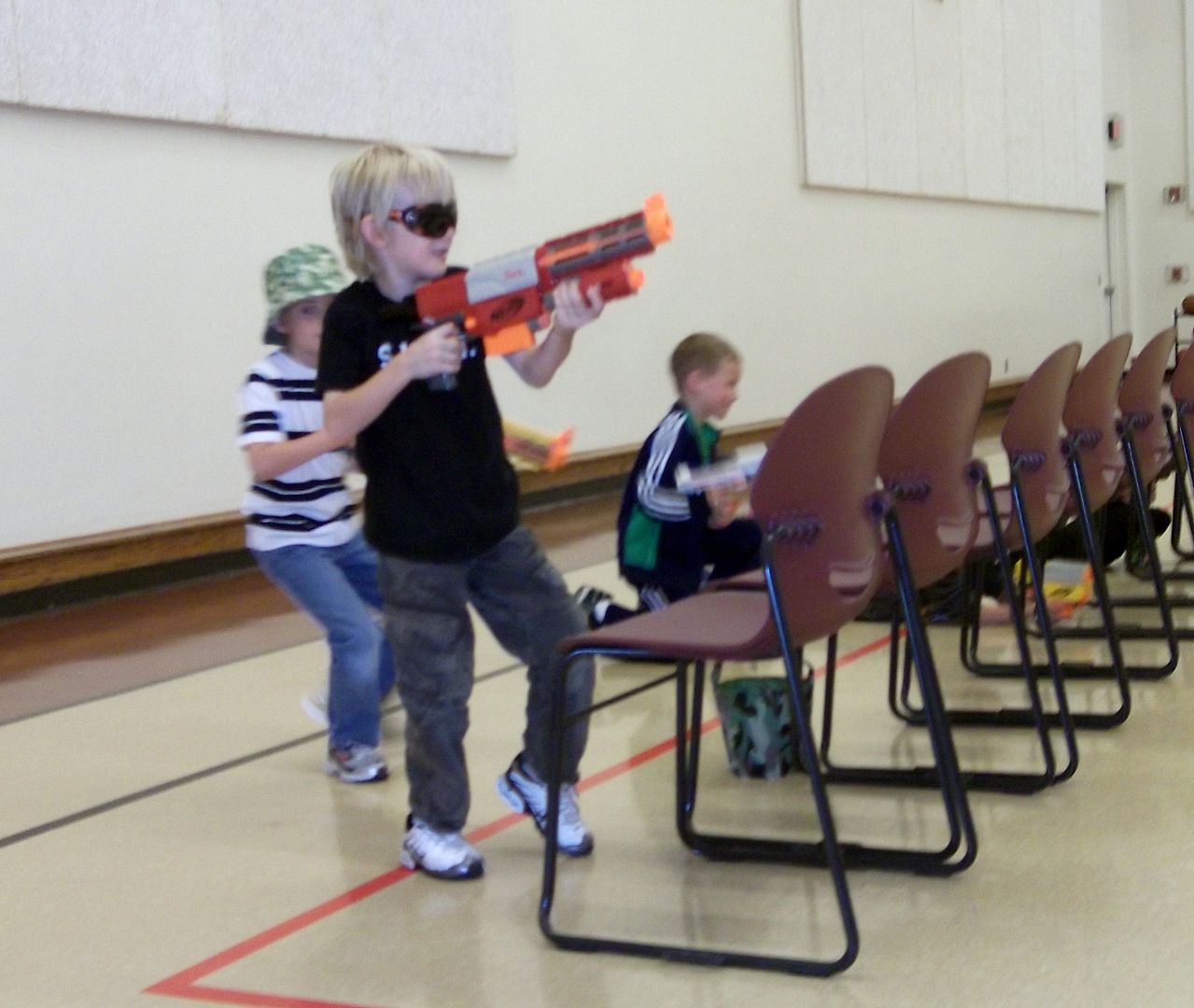 The kiddo's all brought their Nerf guns and started playing with those.
Look at Jace, could he be any cuter?!!!
After cake and ice cream and the presents were opened, the marshmallow shooters came out. I made 20 of them so everyone would have one to take home.
See that sweet little girl talking to Jace? I fixed her shooter for her because she had about 50 marshmallows stuck in it. After I got them all out, she spent the rest of the time following me around shooting me!!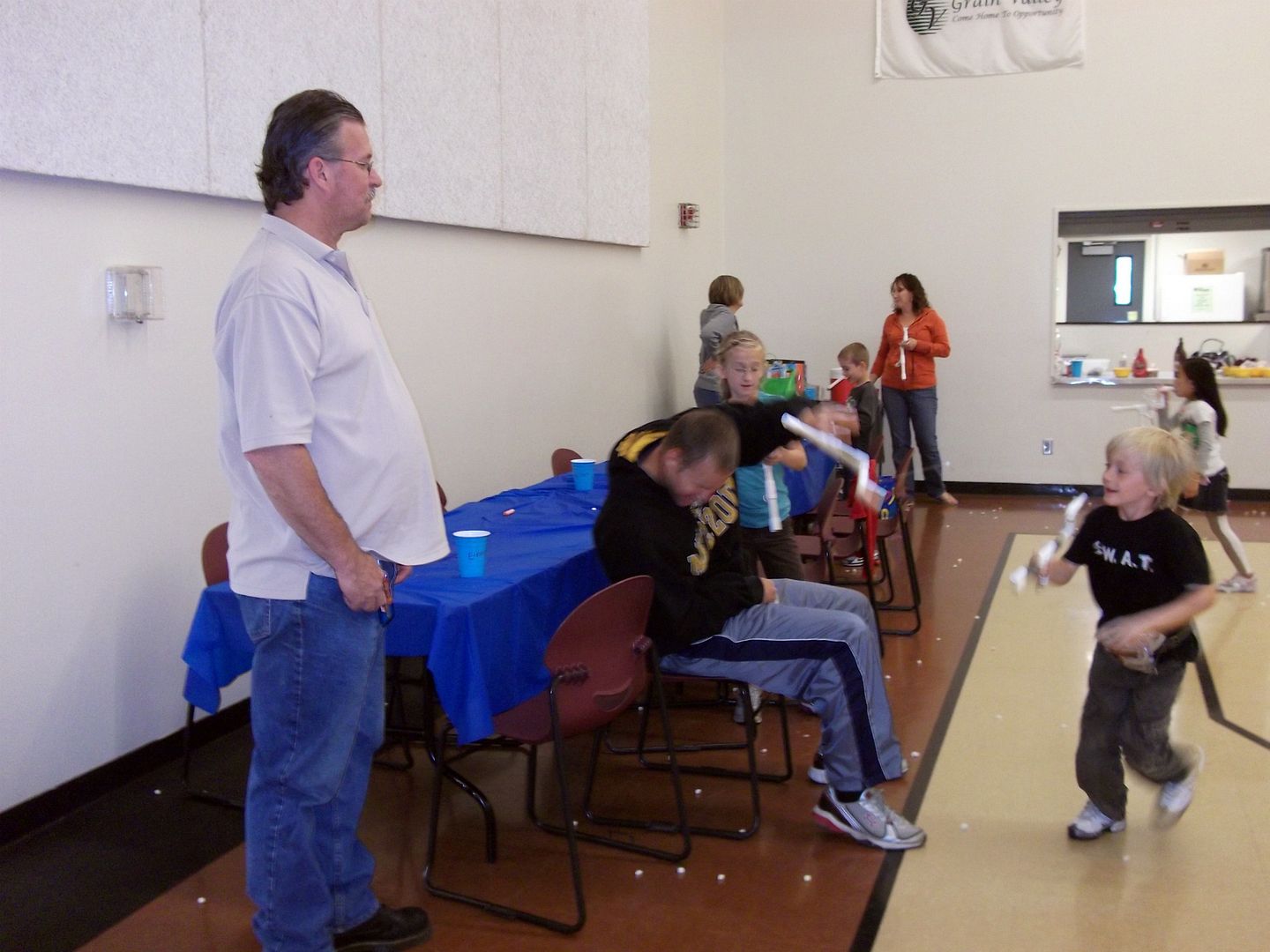 Yep, Jace went after Uncle Brandon! See the shooter in Brandon's hand? The big kids had as much fun with them as the little one's did!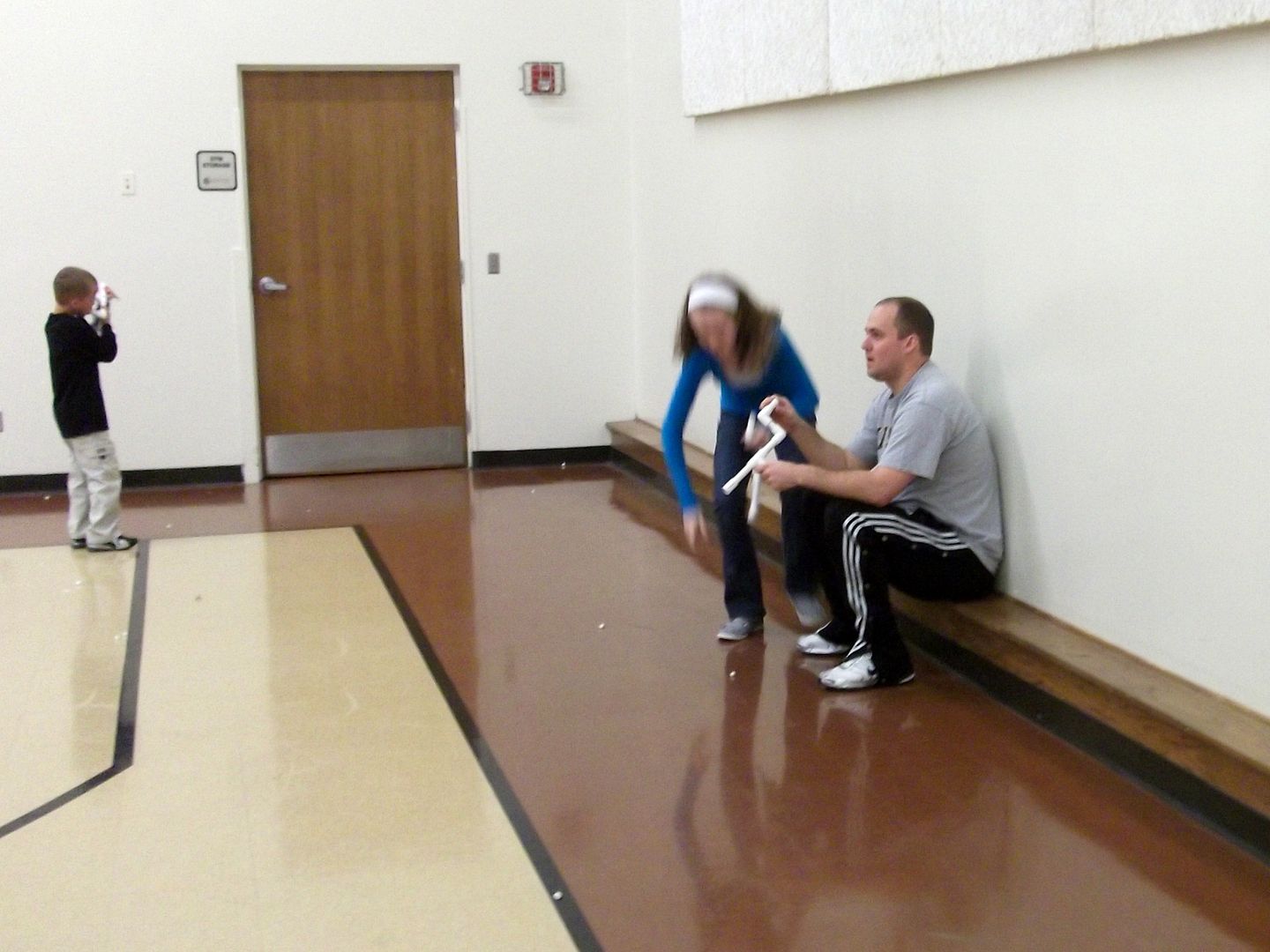 Josh and Jalynn found their spot on the other side of the room.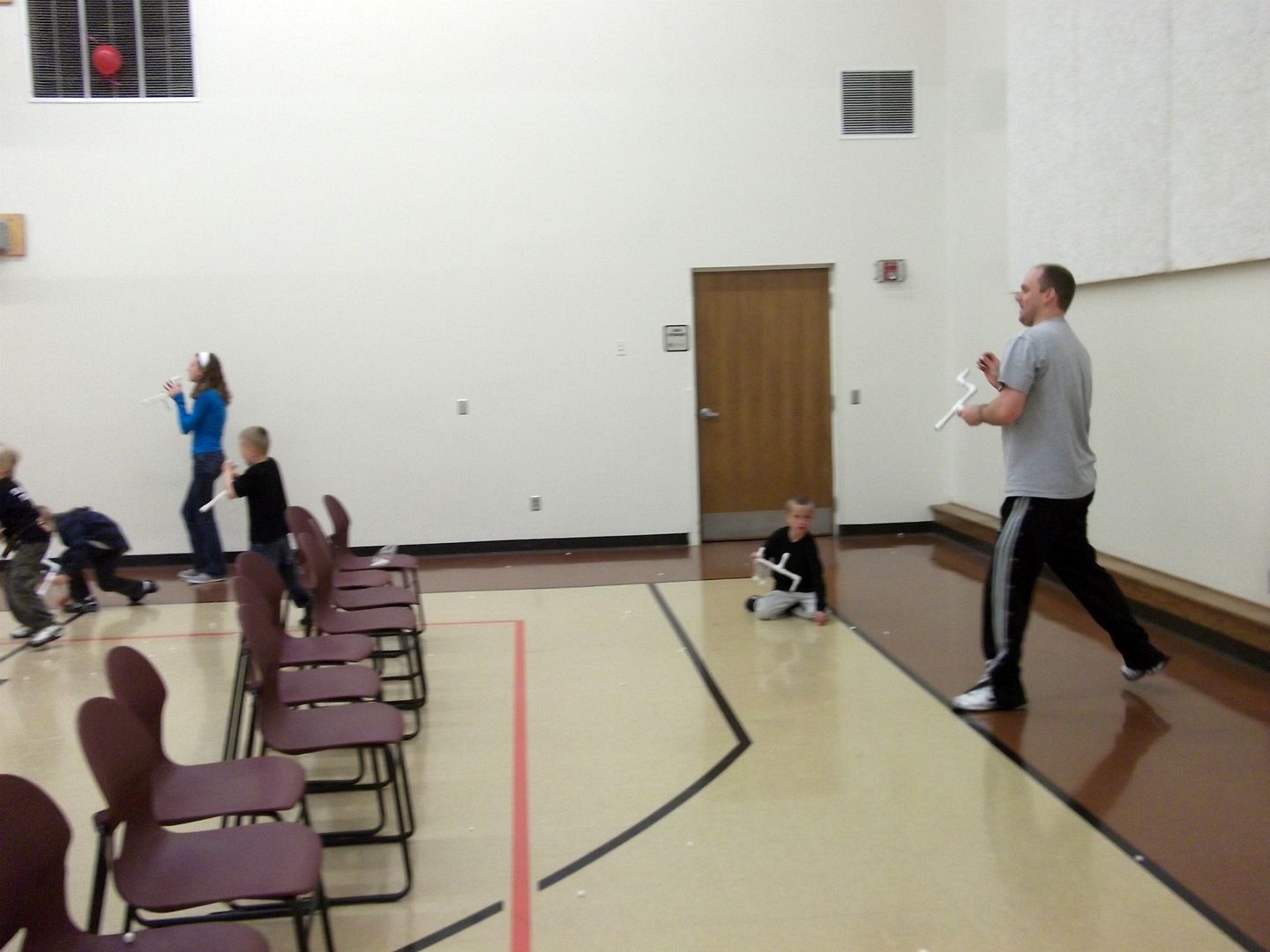 Look at all the marshmallows on the floor. Believe me, there were more in the middle of the room!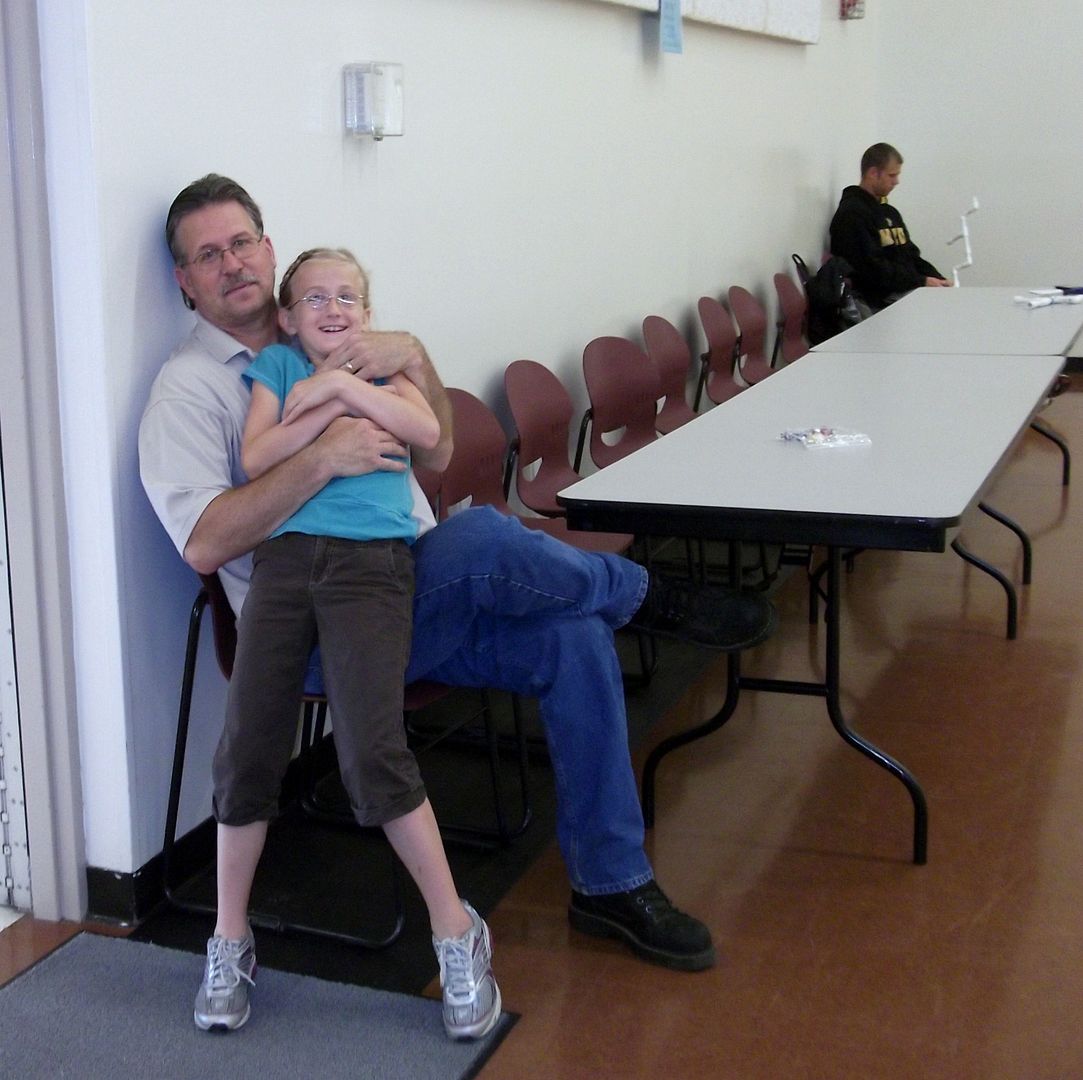 I had to include this picture. Jordyn and her Papa.
This is my favorite picture. Out of all the pictures I took that day, this is the only one that turned out yellow for some reason. I just made it black and white and love it!
Thank you for letting me have my Grandma moment.
Be sure and stop by and join in the fun tomorrow at "It's a Party"!