This necklace just made me so happy the whole time I was working on it!
Maybe you've already guessed what it's made out of.
Paint samples! I can't tell you how excited I was when I saw these in Home Depot last week!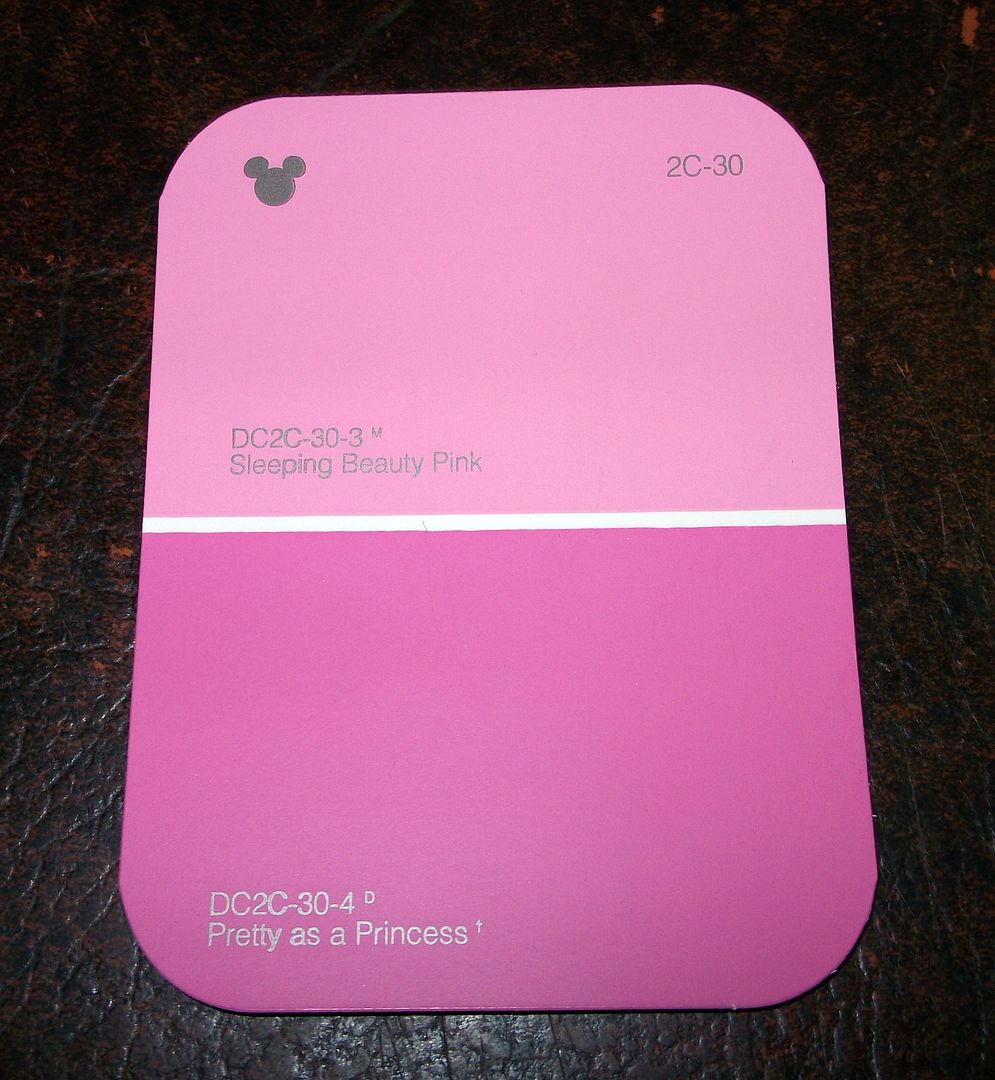 I'm going back today to get more, but I started with this pink one.
I used my littlest circle punch and cut out Mickey.
I Mod-Podged him on a silver jewelry bail.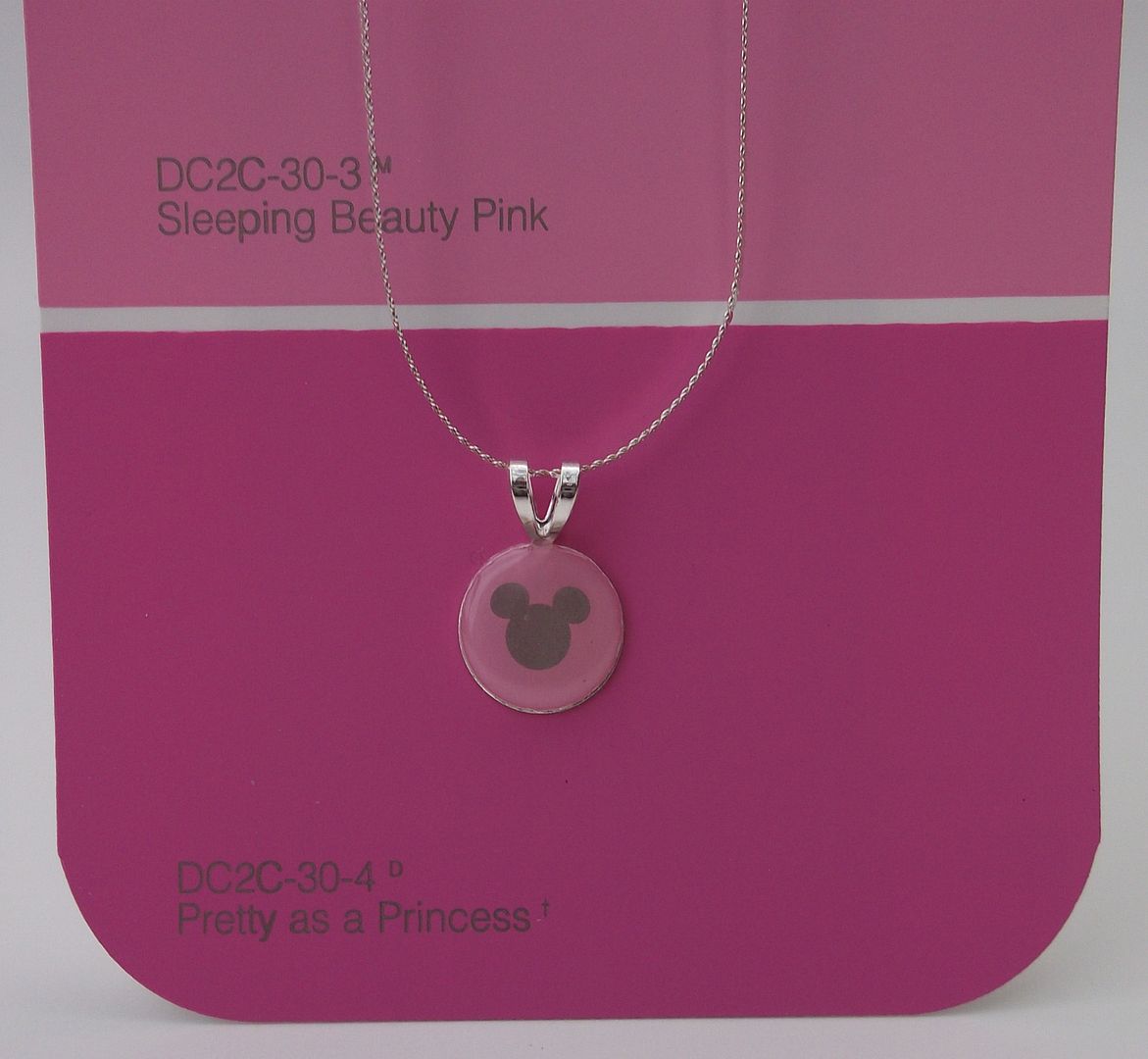 Of course, I added Dimensional Magic and could hardly stand waiting the day for it to dry.
Oh how I love Mickey!!
You better run, don't walk, to your nearest Home Depot. I'm taking Greg back with me today so he can distract the paint guy while I roll the whole display out to the car!
I'll be linking up
Here
this week.